Sartobind® Pico 0.08 ml Capsule Size Completes Portfolio of Salt-Tolerant Membrane Adsorbers
Sartobind STIC ® PA membrane binds contaminants under high-salt buffer conditions
Göttingen, Germany / Aubagne, France

, (PresseBox) -
Polishing in antibody production is usually performed on quaternary ammonium (Q) membranes in flow-through mode, since the overall speed and productivity is much higher than on traditional anion-exchange columns. However, the binding capacity of Q ligands is reduced at higher conductivities, so concentrated feed streams must be diluted to adequately remove contaminants such as DNA, host cell proteins, viruses and endotoxins.

Sartobind STIC PA (primary amine) anion-exchange membrane overcomes this limitation and binds contaminants at high conductivities under high-salt conditions at up to 20 mS/cm. The salt-tolerant anion exchanger can directly process cation-exchange pools without further dilution. Buffer consumption and buffer tank investments can be reduced.

Sartobind pico with 0.08 ml is the latest member of the Sartobind STIC family with nano, 5", 10", 30" and mega capsules. Since all devices are used for flow-through polishing, a 4 mm bed height is kept constant to scale to larger devices up to 1.6 liters. The small membrane volume of 0.08 ml reduces material consumption during testing and virus spiking studies to save cost during the initial development phases.

All membrane adsorber capsules are "plug and play" devices and can be used like filters. As the materials are disposed of after a single use, this saves validation costs
Sartorius AG
Sartorius Stedim Biotech is a leading provider of cutting-edge equipment and services for the development, quality assurance and production processes of the biopharmaceutical industry. Its integrated solutions covering fermentation, filtration, purification, fluid management and lab technologies are supporting the biopharmaceutical industry around the world to develop and produce drugs safely, timely and economically. Sartorius Stedim Biotech focuses on single-use technologies and value-added services to meet the rapidly changing technology requirements of the industry it serves. Strongly rooted in the scientific community and closely allied with customers and technology partners, the company is dedicated to its philosophy of "turning science into solutions".

Headquartered in Aubagne, France, Sartorius Stedim Biotech is listed on the Eurolist of Euronext Paris. With its own manufacturing and R&D sites in Europe, North America and Asia and a global network of sales companies, Sartorius Stedim Biotech enjoys a worldwide presence. Its key manufacturing and R&D site is in Germany. The company employs nearly 2,600 people, and in 2010 earned sales revenue of 432.9 million euros.

http://www.sartorius-stedim.com/...
Press releases you might also be interested in
Weitere Informationen zum Thema "Biotechnik":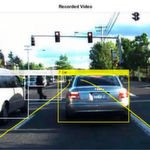 Neue Tools für Deep Learning und autonomes Fahren
Ma­thWorks stellt Re­lea­se 2018a (R2018a) mit ei­ner Rei­he neu­er Funk­tio­nen in MAT­LAB und Si­mu­link vor. Dar­un­ter fal­len u.a. die Pre­dic­ti­ve Main­tenan­ce Tool­box zum Ent­wer­fen und Tes­ten von Al­go­rith­men für die Zu­stands­über­wa­chung und Pre­dic­ti­ve Main­tenan­ce und das Ve­hi­c­le Dy­na­mics Block­set für die Mo­del­lie­rung und Si­mu­la­ti­on von Fahr­zeug­dy­na­mik in ei­ner vir­tu­el­len 3D-Um­ge­bung.
Weiterlesen