RWE Dea UK starts production from the Breagh gas field
London

, (PresseBox) -
RWE Dea UK has started gas production from the Breagh gas field located in the UK Southern North Sea. The first three wells brought into production had an initial total flow rate of 2.75 million cubic metres of gas per day. Total reserves of the Breagh field are estimated at approximately 19.8 billion cubic metres.

Breagh is one of the largest natural gas discoveries under development in the UK sector of the Southern North Sea and the largest RWE Dea operated field development project in the United Kingdom. The company has a 70 per cent stake in the licence (Sterling Resources UK the remaining 30 per cent). "Breagh is very important in the context of achieving our company's growth targets as this field will make a major contribution towards boosting RWE Dea's gas production," explains Thomas Rappuhn, Chief Executive Officer of RWE Dea AG. "We're all the more delighted to be able to start up production at this point," adds Rappuhn.

During Phase 1 of the field development project, RWE Dea expects an average annual production volume of 1.1 billion cubic metres from 2014 to 2018. A peak production level of about 4.0 million cubic metres of natural gas per day is anticipated in early 2014. By investing in the Breagh field, the company is underlining its long-term commitment to operations on the British continental shelf.

"We've successfully managed to bring this extremely challenging development project to this key point with an exemplary safety record," says Rene Pawel, Senior Vice President Production Europe of RWE Dea AG. "The installation of the offshore platform and pipeline proceeded according to schedule, and we also successfully implemented the 11 kilometres onshore pipeline to the onshore gas treatment facility in Teesside" says Pawel. "We are very pleased with the start of production in a relatively short period of just over two years since approval by the British Authorities."

The Breagh gas field is located in Blocks 42/13a and 42/12a in the UK sector of the Southern North Sea, about 65 kilometres off the coast of north east England. The water depth is approximately 60 metres.

"The difficult interpretation of the seismic due to the extensive salt layers located above the reservoir, made the optimum placement of the development wells a challenge, that our team of geological experts overcame very well," explains Rene Pawel.

The Breagh field gas flows through a 20-inch pipeline to the coast at Coatham Sands near Teesside. It continues to the gas treatment facility in Teesside via an eleven-kilometres buried pipeline, and from there into the British gas grid. The pipeline and the gas treatment facility have a total capacity of approximately 11.3 million cubic metres of natural gas per day.

RWE Dea confirmed the presence of commercial volumes of natural gas in the eastern section of the Breagh field with the appraisal well 42/13a-6 drilled in 2011. RWE Dea and its partner, Sterling Resources, are currently drawing up plans for a Phase 2 development.

Stakes in the licence:
RWE Dea UK (operator) 70.00%
Sterling Resources UK 30.00%
Rwe Dea AG
RWE Dea has had a presence in the United Kingdom since 2002 and maintains a solid licence portfolio. This is one of the key regions for the upstream business of RWE Dea AG. Another key milestone was accomplished in 2012 with the successful start of production from the Clipper South natural gas field. Natural gas production in the UK sector of the Southern North Sea has meanwhile been continually stepped up from about 270,000 cubic meters of gas per day in 2005 to a current level of around 1.3 million cubic meters of gas a day. RWE Dea UK currently employs more than 100 personnel in its offices in London.

RWE Dea AG, headquartered in Hamburg, is an international company engaged in the exploration and production of natural gas and crude oil. The company deploys state-of-the-art drilling and production technologies and puts its many years' experience acquired to good use in its activities. RWE Dea has set new standards in the fields of safety and environmental protection.

RWE Dea has stakes in production facilities and concessions in Germany, the UK, Norway, Denmark, Egypt and Algeria, and holds exploration licenses in Ireland, Libya, Mauritania, Poland, Suriname, Trinidad & Tobago, and Turkmenistan. Moreover, in Germany RWE Dea operates large subterranean storage facilities for natural gas. RWE Dea is part of the RWE Group, one of Europe's largest energy utilities.
Press releases you might also be interested in
Weitere Informationen zum Thema "Energie- / Umwelttechnik":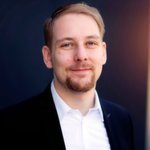 Industrie 4.0 und Business Analytics für den Mittelstand
Um als mit­tel­stän­di­sches Un­ter­neh­men ers­te er­folg­rei­che Schrit­te in Rich­tung In­du­s­trie 4.0 zu ge­hen, muss man nicht sei­ne kom­p­let­te Pro­duk­ti­ons­stra­ße um­k­rem­peln. Für ei­nen lang­fris­ti­gen Er­folg soll­te man sich die Neu­gier sei­ner Mit­ar­bei­ter zu Nut­ze ma­chen und die Da­ten­kul­tur in al­le Ab­tei­lun­gen tra­gen
Weiterlesen