Karndean lays a new foundation for call centre success with Rostrvm Solutions
rostrvm's management information tools improve business efficiency
London

, (PresseBox) -
Karndean International Established in 1973, Karndean International has evolved into one of the world's best-known and most respected flooring brands. Since 2003, the UK operation has doubled in size, creating a challenge for its Sales, Finance and Technical Service operations. Thanks to the introduction of a rostrvm call centre solution, the company has managed a significantly higher volume of calls and maintained its high customer service standards without increasing staffing levels.

Jasvir Sanghera, who heads up both the IT and finance operations for Karndean's UK office, comments:

"We have had a number of exceptionally busy periods, where our daily call average has risen from 800 to 1200 calls. We have been able to handle calls during these peak periods, while meeting our service level target, without hiring extra staff and without any impact on our customer satisfaction levels."

The Challenge After three consecutive years of growth, Karndean's UK operation decided to look at upgrading its phone system at the end of 2006. Although the company did not have a formal call centre, its Finance, Sales, International and Technical Services operations, employing 32 staff in total, were all handling high volumes of customer calls. And with business growth running at 20% each year, that volume was increasing.

Jasvir, takes up the story:

"We knew we were growing out of our existing telephone system due to the increased volume of inbound calls generated by business growth. While we did not have a formal call centre as such, we felt that some kind of call centre capability would allow us to run our Sales, Finance, and Technical Services departments more efficiently.

"High on our list of priorities was the need for management information so that we could monitor performance across each department, to make sure we were meeting service level targets, identify any trends in call volumes and look at how efficiently our call handling departments were performing.

"We also wanted to find out if there was a way to give a priority service to our biggest customers. In short we wanted greater flexibility so that our phone system could match our business processes."

Overseeing both IT and finance, Jasvir was also aware that Karndean needed to find a budget-friendly solution without any compromise in functionality.

The Solution After reviewing several call centre technology vendors, Karndean implemented rostrvm contact centre software which provides advanced call routing capabilities together with comprehensive, high performance management information tools with real-time and historic reports to keep all call activity on the radar.

rostrvm software allows their top clients to have a direct line to individual agents; enabling a personal service with direct access to a representative.

Jasvir explains:

"We found that many of the systems we looked at were not very flexible. The team from Rostrvm Solutions showed a real understanding of our business priorities and a willingness to mould the call centre to our business. In addition their call centre software was scalable, an important consideration given our rate of growth."

The Results Eighteen months later, Jasvir says the call centre has performed extremely well during a period of further growth for Karndean:

"The biggest difference that the rostrvm solution has made is that we now know how our customer facing departments are performing. The system provides a wealth of management data, giving us a precise picture of call volumes, where the calls are coming from, who is taking them and the outcome of each call. Most importantly, we can now monitor our service level target of answering every call within five seconds and know that we are consistently meeting this target."

The management information provided by the rostrvm solution has allowed Karndean to improve efficiencies across the four departments served by the call centre. For example, by understanding the nature of customer enquiries, the company has been able to produce information sheets for frequently asked questions, thereby reducing the length of calls while maintaining customer satisfaction. And of course, the sales team can concentrate on taking orders, an important factor for a fast-growing company. Jasvir takes up the story again:

"We have had a number of exceptionally busy periods, where our daily call average has risen from 800 to 1200 calls. We have been able to handle calls during these peak periods, while meeting our service level target, without hiring extra staff and without any impact on our customer satisfaction levels.

"The management information produced by the system has allowed us to identify peak periods and adjust staff schedules accordingly. For example we now stagger staff lunch breaks so that we can manage a very busy period for Karndean in the middle of the day. It's a small change but one that has made a big difference to our customers.

"Overall it is by giving us this detailed understanding of the business that the rostrvm software has made a huge difference. And this is coupled with the fact that we have been able to handle higher call volumes generated by our continued growth without increasing headcount. Perhaps the most telling success factor of all is that as head of IT and finance, I am satisfied that Rostrvm is the right choice on both counts!"
Rostrvm Solutions
Rostrvm Solutions is a leading provider of contact centre software applications that make call centres and contact centres work efficiently and effectively.

Based in Woking, Surrey it was established in 1986, and was previously a division of royalblue, the financial trading applications company. Rostrvm Solutions is now privately owned.

The company has built a solid reputation as a leading software developer of a suite of applications that help organisations to achieve and exceed business objectives whilst delivering personalised customer service.

The rostrvm call centre application is established across a broad spectrum of industry sectors with customers including EDF Energy, First Choice Holidays, London Borough of Wandsworth, Nottinghamshire County Council, Asia Risk Technologies and Autonet Insurance.

Press releases you might also be interested in
Weitere Informationen zum Thema "Software":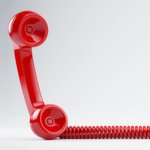 Runderneuertes Interface für die moderne Arbeitswelt
Sug­ar­CRM hat mit dem ak­tu­el­len Win­ter ´18 Re­lea­se sei­ner Su­gar Cloud die Be­nut­zer­ober­fläche vi­su­ell über­ar­bei­tet und mo­der­ni­siert und will da­mit das Cu­sto­mer Re­la­ti­onship Ma­na­ge­ment "end­gül­tig aus den Zei­ten sper­ri­ger Un­ter­neh­mens­soft­wa­re in die mo­der­ne, di­gi­ta­le Welt über­füh­r­en".
Weiterlesen