Rolls-Royce Celebrates Opening of New Shanghai Showroom
Dahlewitz

, (PresseBox) -
A new Rolls-Royce showroom was officially opened today in Shanghai by Colin Kelly, Rolls-Royce Motor Cars Regional Director for Asia Pacific. Located in the central business district of Shanghai, in the lakeland surroundings of the Xintiandi area, the spacious facility provides an elegant environment for customers.

"We are delighted to be here in Shanghai to open this new and larger showroom. It will cater for the increased demand for Rolls-Royce cars in the Shanghai area, which has grown steadily since we began our business here in 2003 in our earlier premises near the Bund Waterfront. Since then, our product range has grown, and now comprises the Phantom, Phantom Extended Wheelbase and our new convertible, the Phantom Drophead Coupé," said Mr. Colin Kelly.

"The opening comes at an exciting time with Rolls-Royce sales worldwide, year to date, 15 per cent up over the same period in 2006," he added.

Strong sales in 2007 to date have resulted in the China region maintaining its position as the third largest market in the world behind the USA and the UK.

Ms. Jenny Zheng, Rolls-Royce Motorcars' General Manager for the Greater China Region, also attended the opening where a special Bespoke Extended Wheelbase Phantom was handed to its new owner.

The Phantom remains the best-selling super luxury car in the world, with sales in 2006 at a 16-year-high.
Rolls-Royce Deutschland Ltd & Co KG
1. Rolls-Royce, ein weltweit führender Anbieter von Gasturbinen und Serviceleistungen zur Nutzung an Land, zu Wasser und in der Luft, hat sich in den vergangenen zehn Jahren starke Positionen in vier rasant wachsenden Weltmärkten erarbeitet - zivile Luftfahrt, militärische Luftfahrt, Schiffstechnik und Energie.

2. Gulfstream Flugzeuge mit Rolls-Royce Antrieb:

Triebwerk Flugzeug
Dart GI
Spey GII, GIII
Tay 611-8 GIV, GIV-SP (later G300/G400)
Tay 611-8C G350, G450
BR710 GV, G500, G550
BR725 G650

3. Die BR700 Triebwerksfamilie wird am Rolls-Royce Standort Dahlewitz bei Berlin gefertigt. Ungefähr 600 Geschäftsreiseflugzeuge mit BR710-Antrieb befinden sich weltweit im Service.

4. Rolls-Royce Motoren dienen als Antrieb für neun Geschäftsreiseflugzeug-Produktionsprogramme: Bombardier Global Express und Global 5000, Cessna Citation X, Embraer Legacy und Gulfstream G350, G450, G500, G550, G650. Außerdem wurde das Rolls-Royce RB282 von Dassault als Antrieb seines neuen Super-Midsize-Jets ausgewählt.

5. Rolls-Royce treibt 15 verschiedene Geschäftsreiseflugzeug-Typen* an. Die Flotte umfasst 2100 im Dienst befindliche Flugzeuge. Mehr als ein Drittel davon wird durch Rolls-Royce Langfrist-Serviceverträge abgedeckt.

Triebwerk *Flugzeug
Viper HS125
Spey GII, GIII
Tay GIV, GIV-SP, G350, G450
BR710 Global Express, Global Express XRS, GV, Global 5000,
G500, G550
AE 3007 Citation X, Legacy 600

6. CorporateCare(r) ist das umfangreichste Service-Programm für Rolls-Royce Triebwerke und für folgende Antriebe erhältlich: BR725, BR710, AE 3007 und Tay. Vorteile dieses Programms sind: bessere Planbarkeit der Wartungskosten, höherer Flugzeug-Wiederverkaufswert, längere Produktlebensdauer und optimierte Triebwerksleistung.
Press releases you might also be interested in
Weitere Informationen zum Thema "Fahrzeugbau / Automotive":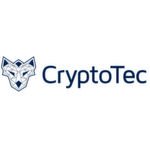 Cryptotec überwacht Lieferkette in Echtzeit
Über neue GSM-Sen­so­ren und Block­chain-Tech­no­lo­gie er­mög­licht Cryp­to­tec die Über­wa­chung von Pro­duk­ten wäh­rend der ge­sam­ten Lie­fer­ket­te. Die In­for­ma­tio­nen im Track-&-Tra­ce-Sys­tem wer­den da­bei in Echt­zeit über­tra­gen.
Weiterlesen