ROLLS-ROYCE convertible debuts at Villa D´Este
Dahlewitz

, (PresseBox) -
Coupé for the first time in Italy.

On the weekend of 21 - 22 April 2007, the spectacular grounds of the Grand Hotel Villa d'Este and Villa Erba in Cernobbio on Lake Como will again form the unique backdrop for the most beautiful automobiles from yesteryear and exceptional cars of the present at the annual Concorzo d'Eleganza.

In 2004 the experimental Rolls-Royce 100EX, the forerunner of the Drophead Coupé, was shown at the same event. Based on customer reaction to this car during the worldwide tour which followed, it was decided to launch a production model.

The two-door, four-seater convertible is a less formal interpretation of the classic Rolls-Royce design. From a technical perspective, this car combines a ightweight, extremely stiff aluminium spaceframe with the lean and elegant body of a drophead coupé. Hand built to specific customer requirements from the finest materials, it includes a number of unique details. The rear deck is made from teak, using the same structure as that used in the yacht-building world, and the bonnet and windscreen surround are available in brushed stainless steel to give a contrasting, two-tone look.

At this year's Concorzo, Rolls-Royce will also be marking the 100 year anniversary of the launch of the Silver Ghost – the car which was responsible for building the company's early reputation for power, refinement, reliability and virtually silent running.

The name was first used in 1907 when Rolls-Royce silver plated the fittings of a '40/50' Rolls-Royce and painted the coachwork silver. The name was later adopted for all the 40/50hp cars manufactured between 1907 and 1925.
Rolls-Royce Deutschland Ltd & Co KG
1. Rolls-Royce entwickelt und fertigt das V2500 in Zusammenarbeit mit MTU, Pratt &Whitney und Japanese Aero Engines Corporation. Für die Vermarktung wurde 1983 ein gemeinsames Unternehmen - International Aero Engines (IAE) - gegründet, an dem Rolls-Royce mit 32,5 Prozent beteiligt ist. Pro Jahr werden derzeit zwischen 250 und 300 Triebwerke dieses Typs gefertigt. Weltweit befinden sich mehr als 1000 Flugzeuge mit V2500-Antrieb im Dienst bei über 125 Kunden in 35 Ländern.

2. An den deutschen Rolls-Royce Standorten in Dahlewitz bei Berlin und Oberursel bei
Frankfurt/Main beschäftigt Rolls-Royce Deutschland rund 2500 Mitarbeiter.
Rolls-Royce Deutschland ist Deutschlands einziger behördlich genehmigter Triebwerkhersteller mit Entwicklungs-, Herstellungs- und Instandhaltungsbetriebszulassung für moderne zivile und militärische Turbinentriebwerke. Die Triebwerke der BR700 Familie, entwickelt in Dahlewitz, sind die ersten deutschen, zivilen Strahltriebwerke mit internationaler Zulassung. Als Kompetenzzentrum für Zweiwellen-Triebwerke der Rolls-Royce Group ist der Standort Dahlewitz außerdem für die Triebwerkreihen Tay, Spey und Dart und nun auch für den Rolls-Royce Anteil des V2500 Triebwerks verantwortlich.

3. Am Standort Oberursel werden Komponenten für Rolls-Royce Triebwerke gefertigt und Kleingasturbinen für zivile und militärische Anwendungen gewartet und überholt. Die in Zusammenarbeit mit Rolls-Royce Turbomeca entwickelten RTM322-Triebwerke für die neuen NH90-Hubschrauber der Bundeswehr werden in Oberursel endmontiert, instandgesetzt und betreut.

4. Rolls-Royce beschäftigt weltweit rund 36.000 Mitarbeiter, davon 22.000 in
Großbritannien. 40 Prozent der Belegschaft sind außerhalb Großbritanniens im Einsatz, davon fast 5.000 Mitarbeiter in Europa und 8.000 in Nordamerika. Rolls-Royce bedient vier Marktsegmente: zivile Luftfahrt, militärische Luftfahrt, Schifffahrtstechnik und Energie. Das Unternehmen investiert in Technologien und Know-how, die für jeden der vier Bereiche nutzbar sind, und schafft somit eine konkurrenzfähige Produktpalette.
Press releases you might also be interested in
Weitere Informationen zum Thema "Fahrzeugbau / Automotive":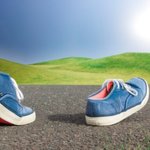 Digitale Transformation verändert klassisches Geschäft
Tra­di­tio­nel­le Ge­schäfts­mo­del­le müs­sen sich im Zu­ge der Di­gi­ta­len Trans­for­ma­ti­on än­dern. Doch erst acht Pro­zent der für ei­ne Stu­die von Ne­tapp und IDC be­frag­ten Un­ter­neh­men, trei­ben ih­re Trans­for­ma­ti­on pro­ak­tiv voran und gel­ten als "Da­ta Thri­ver­s".
Weiterlesen