ROLLS-ROYCE CELEBRATES 80TH SHOWROOM AT AUTO SHANGHAI 2007
Dahlewitz

, (PresseBox) -
Rolls-Royce announced at Auto Shanghai today that the company's 80th showroom in the world has just been opened in Chengdu. The opening of the fifth Rolls-Royce showroom in Greater China signifies the company's confidence in the region's continued growth.

The appointed Rolls-Royce Motor Cars dealer is Chengdu Sanhe Automobile Technique Co., Ltd. which will operate a new 400 sq.m. showroom at the Singapore Industrial Park located in the Hi-tech District in Chengdu. The other Rolls-Royce showrooms in Greater China are located in Guangzhou, Beijing, Shanghai and Hong Kong.

Ian Robertson, Chairman and CEO, Rolls-Royce Motor Cars, said, "We are delighted to announce the opening of our new showroom in Chengdu. China is a very important market for Rolls-Royce, with sales in 2006 growing by more than 60 per cent, making the region our third largest market in the world behind the USA and the UK. We anticipate further growth in China and expect to open further showrooms later this year".

Mr Robertson unveiled the new Phantom Drophead Coupé at Auto Shanghai, the first time the new convertible has been seen in the Asia Pacific region. Production of the new model will begin at the company's UK manufacturing plant at Goodwood, England in the summer.

The two-door, four-seat convertible is a less formal interpretation of classic Rolls-Royce design than its four-door stable mate, the Phantom. Using the lightweight rigidity of an all-aluminium spaceframe, it marries modern technology to a sleek, streamlined convertible body.

Some of the special design features of the Phantom Drophead Coupé are:

• An optional brushed steel bonnet and rear teak deck. The bonnet is machine brushed before being hand finished to ensure a uniform grain throughout;

• An advanced aluminium spaceframe. Lightweight and exceptionally strong, it requires over 120 metres of hand-welding;

• A picnic boot with a split tail compartment which opens in two parts, giving easy access to 315 litres of space. The lower tailgate provides a comfortable seating platform for two adults when lowered;

• A fabric hood which is the largest of any modern convertible car and uses five layers of material to insulate the interior;

• Power supplied by a 6.75 litre naturally aspirated V12 engine giving brisk performance and a 0-60mph time of 5.7 seconds.

Hand-built using the finest quality materials to the exacting standards of Rolls-Royce, the new Phantom Drophead Coupé is exciting customers around the world and attracting large numbers of new buyers to the brand. More than half the orders placed for the car are from customers who have never owned a Rolls-Royce before.
Rolls-Royce Deutschland Ltd & Co KG
1. Rolls-Royce entwickelt und fertigt das V2500 in Zusammenarbeit mit MTU, Pratt &Whitney und Japanese Aero Engines Corporation. Für die Vermarktung wurde 1983 ein gemeinsames Unternehmen - International Aero Engines (IAE) - gegründet, an dem Rolls-Royce mit 32,5 Prozent beteiligt ist. Pro Jahr werden derzeit zwischen 250 und 300 Triebwerke dieses Typs gefertigt. Weltweit befinden sich mehr als 1000 Flugzeuge mit V2500-Antrieb im Dienst bei über 125 Kunden in 35 Ländern.

2. An den deutschen Rolls-Royce Standorten in Dahlewitz bei Berlin und Oberursel bei
Frankfurt/Main beschäftigt Rolls-Royce Deutschland rund 2500 Mitarbeiter.
Rolls-Royce Deutschland ist Deutschlands einziger behördlich genehmigter Triebwerkhersteller mit Entwicklungs-, Herstellungs- und Instandhaltungsbetriebszulassung für moderne zivile und militärische Turbinentriebwerke. Die Triebwerke der BR700 Familie, entwickelt in Dahlewitz, sind die ersten deutschen, zivilen Strahltriebwerke mit internationaler Zulassung. Als Kompetenzzentrum für Zweiwellen-Triebwerke der Rolls-Royce Group ist der Standort Dahlewitz außerdem für die Triebwerkreihen Tay, Spey und Dart und nun auch für den Rolls-Royce Anteil des V2500 Triebwerks verantwortlich.

3. Am Standort Oberursel werden Komponenten für Rolls-Royce Triebwerke gefertigt und Kleingasturbinen für zivile und militärische Anwendungen gewartet und überholt. Die in Zusammenarbeit mit Rolls-Royce Turbomeca entwickelten RTM322-Triebwerke für die neuen NH90-Hubschrauber der Bundeswehr werden in Oberursel endmontiert, instandgesetzt und betreut.

4. Rolls-Royce beschäftigt weltweit rund 36.000 Mitarbeiter, davon 22.000 in
Großbritannien. 40 Prozent der Belegschaft sind außerhalb Großbritanniens im Einsatz, davon fast 5.000 Mitarbeiter in Europa und 8.000 in Nordamerika. Rolls-Royce bedient vier Marktsegmente: zivile Luftfahrt, militärische Luftfahrt, Schifffahrtstechnik und Energie. Das Unternehmen investiert in Technologien und Know-how, die für jeden der vier Bereiche nutzbar sind, und schafft somit eine konkurrenzfähige Produktpalette.
Press releases you might also be interested in
Weitere Informationen zum Thema "Automotive Engineering":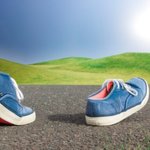 Digitale Transformation verändert klassisches Geschäft
Tra­di­tio­nel­le Ge­schäfts­mo­del­le müs­sen sich im Zu­ge der Di­gi­ta­len Trans­for­ma­ti­on än­dern. Doch erst acht Pro­zent der für ei­ne Stu­die von Ne­tapp und IDC be­frag­ten Un­ter­neh­men, trei­ben ih­re Trans­for­ma­ti­on pro­ak­tiv voran und gel­ten als "Da­ta Thri­ver­s".
Weiterlesen