The Industry's First High Efficiency AC/DC Converter IC with Integrated PFC Control Function
Significantly reduces standby power in 100W-class products
Willich-Munchheide

, (PresseBox) -
ROHM has recently an nounced the development of a high-efficiency AC/DC converter that integrates PFC (Power Factor Correction) and QR (Quasi-Resonant) controllers into a single package, making it ideal for 100W-class equipment such as TVs and industrial power supplies.

The BM1C001F is the first to incorporate an ON/OFF setting function and new PFC output control method within the PFC controller. This improves efficiency during light loads and significantly reduces standby power. Power supplies utilizing this IC ensures compliance with Energy Star 6.0, the latest international energy standard. In addition, the 2-controller-in-one design reduces the number of external parts, contributing to power supply miniaturization.

In recent years, in the face of mounting power supply shortages comes a need for greater efficiency to improve energy savings in electronic devices of all types. But in order to control harmonics in equipment over 75W, which can be harmful to other devices, a PFC controller is required, which may have a negative effect on efficiency.

Also, to reduce design and evaluation loads while enabling easy repair, power supply adapters are currently progressing in 100W-class equipment such as large LCD TVs. However, conventional solutions combine an AC/DC converter with built-in QR controller with a separate PFC circuit, which can present problems regarding board space and power supply size.

In response, ROHM was the first to integrate a special function that allows for flexible ON/OFF setting of the PFC controller. This improves conversion efficiency during light loads while reducing standby power consumption. In addition, a new proprietary PFC output control method is included in the PFC controller for boost converter operation, significantly increasing efficiency - particularly in 100VAC systems. For example, integrating this IC in a 100W class power supply will result in 89% efficiency at 100VAC and 89.5% efficiency at 230VAC, clearing the latest Energy Star standard (6.0) stipulating at least 88% efficiency.

Also, layout optimization makes it possible to integrate the PFC and QR controllers in a single package, reducing parts count by 20% compared with conventional solutions.

Key Features

1.The industry's first PFC controller ON/OFF setting function improves conversion efficiency at light loads and reduces standby power consumption

- Monitors the load power on the secondary side and switches the PFC controller ON/OFF, including in the load region where PFC is not required (below 75W), improving power supply conversion efficiency.

- Adopting this IC in 100W class power supplies results in a standby power of less than 85mW at 100VAC and 190mW at 230VAC, clearing the latest Energy Star standard (6.0) requiring 210mW or less.

2.New proprietary PFC output control method ensures high efficiency worldwide

Although the input AC voltage will vary depending on country/region, conventional PFC ICs provide a constant output voltage, possibly resulting in higher switching loss.

In response, ROHM developed a new PFC control method that delivers an output voltage optimized to the input AC voltage. This can improve conversion efficiency in 100W-class power supplies by 1-2% compared to fixed PFC output solutions in 100VAC systems.

3.QR and PFC controllers integrated into a single package, reducing the number of external parts significantly

The single-package design with internal PFC and QR controllers eliminates a number of components in the common design sections, reducing parts count by 20% compared with conventional configuration utilizing an external PFC circuit.

Availability
The product is available.
ROHM Semiconductor GmbH
ROHM Semiconductor is a global company of 292,4 billion yen (2,98 Billion $) revenue with 20.203 employees in the last fiscal year ending March 2013. ROHM Semiconductor develops and manufactures a very large product range from the Ultra Low Power Microcontroller, Power Management, Standard ICs , SiC Diodes, Mosfets and Modules , Power Transistors and Diodes, LEDs to passives components such as Resistors, Tantalum Capacitors and LED display units, thermal Printheads in state-of-the-art manufacturing plants in Japan, Korea, Malaysia, Thailand, the Philippines, China and Europe.

Lapis Semiconductor (former OKI Semiconductor), SiCrystal AG and Kionix are companies of ROHM Group.

ROHM Semiconductor Europe has its head office near Dusseldorf serving the EMEA region (Europe, Middle East and Africa). For further information please contact www.rohm.com/eu


Press releases you might also be interested in
Weitere Informationen zum Thema "Elektrotechnik":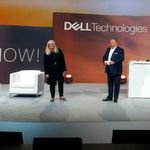 Digitalisierung erfordert nahtlose Kommunikation
Dells Ta­ges­ver­an­stal­tung The Next Now! In Mün­chen woll­te Hil­fe­stel­lung leis­ten auf dem Weg zur Di­gi­ta­li­sie­rung der Un­ter­neh­men in Deut­sch­land. Wel­che St­ra­te­gi­en und Rah­men­be­din­gun­gen er­wei­sen sich als güns­tig, was soll ver­mie­den wer­den?
Weiterlesen