ROHM and Hosiden Announce The Industry's First Ultra-compact High-speed Inter-substrate Optical Communication Module-Unit
Willich-Münchheide

, (PresseBox) -
ROHM Co., Ltd. and Hosiden Corp. have announced jointly the successful development of the industry's first highspeed optical communication moduleunit featuring a transmission rate of 2.5Gbps for intersubstrate communication within portable devices such as mobile phones.

Transmission data volumes in mobile phones continue to increase as a result of greater display resolution, improved camera picture quality, and the addition of video playback functionality, making intersubstrate transmission rate an increasingly important characteristic. However, the transmission rate through conventional thin coaxial lines or flexible cables that employ copper wiring is only about 500Mbps due to the effects of attenuation and fluctuation from bending, seriously hindering efforts to increase internal system data transmission speeds. Copper wiring also requires 40 to 50 wires, making the cable difficult to bend, causing problems during assembly. In addition, the connector and cable footprints are large, and the copper lines both generate and are susceptible to noise.

In contrast to this, the new module integrates a communication IC (processing), a laser diode (transmission), and a photodiode (reception) in a compact form factor (11.0mm × 3.25mm × 1.0mm) requiring only half the mounting area of conventional products. Optical communication is achieved with low power consumption (30mW) via intradevice transmission through an inexpensive singlecore plastic fiber (0.6mm?), enabling transmission rates up to 2.5Gbps - 5 times greater than conventional copper wiring. The result is large data transmission at high speeds using only 1/10 the wiring, contributing to simpler device designs and greater flexibility. In addition, the optical transmission method completely eliminates EMI noise.

ROHM's unique optical technologies and high feature communication LSI technologies, which enabled the optical communication module of a laser diode, a photodiode and a plastic fiber, match Hosiden's optical connection design technologies and micromachine technologies for internal optical wiring unit.

Availability Sample units as well as OEM quantities will be available in 2010.

About Hosiden Corp.

Established in 1950 and headquartered in Osaka, Japan, the general electrical components manufacture, offering connecting components (such as receptacle, plugcable, switch), acoustic components (such as microphone, speaker/receiver, headset), LCDs and components applied products (such as RF?optical applied products) for solutions to IT & communication, AV and Automobile devices mainly, and clearing the digital period with new technologies.

In fiscal year 2008(ending March '09), the company achieved sales of JPY432 billion. Hosiden operates globally with 17 manufacturing locations in 6 countries and 19 sales locations in 10 countries, with approximately 10,000 employees worldwide. Please find further information at: www.hosiden.com

For further information, contact:Hosiden Corp. www.hosiden.com/web/frame/wnet_f.htm.
ROHM Semiconductor GmbH
ROHM Semiconductor - a name which stands for quality in the electronic industry with over 20,000 employees who produce a wide range of internationally marketable products, such as integrated circuits, diodes, transistors, resistors, tantal capacitors, display units, and special designs, in stateoftheart manufacturing plants in Japan, Korea, Malaysia, Thailand, the Philippines and China. Since 2009, OKI Semiconductor is part of ROHM Semiconductor Group. ROHM in Europe serves the EMEA region ( Europe and Middle East) with a staff of 167 in our sales locations all over Europe as well as the recently created European Design Centre in Willich, Germany. For further information please contact www.rohmeurope.com
Press releases you might also be interested in
Weitere Informationen zum Thema "Elektrotechnik":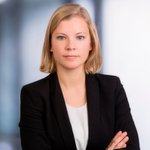 IDC stellt Smart-Cities-Prognosen vor
Im Rah­men der Fu­tu­re­s­ca­pe-Prog­no­sen ha­ben sich die Markt­for­scher von IDC auch dem The­ma Smart Ci­ties ge­wid­met. Sie ver­öf­f­ent­lich­ten die Top 10 der Vor­her­sa­gen, die sich im Zu­ge der Di­gi­ta­len Trans­for­ma­ti­on auf re­gio­na­le und lo­ka­le Be­hör­den aus­wir­ken wer­den.
Weiterlesen