Rohde & Schwarz consolidates its cybersecurity expertise
Munich

, (PresseBox) -
The electronics group combines its IT and network security subsidiaries in Rohde & Schwarz Cybersecurity GmbH. Ammar Alkassar and Reik Hesselbarth will be responsible for expanding this business field and developing the company's comprehensive portfolio of technically advanced solutions to meet tomorrow's needs. Rohde & Schwarz Cybersecurity will apply a new security-by-design technological concept to deliver proactive protection against outside attacks.

Munich, February 10, 2016 — Safeguarding data and communications is becoming ever more important in times of global networking. The threat potential for companies, government authorities and critical infrastructures is rising rapidly. Rohde & Schwarz has responded by increasing its involvement in this future market. The Munich-based electronics group will use the Rohde & Schwarz Cybersecurity brand to strengthen its position as a trusted European provider of first-class, high-tech solutions made in Germany. Existing cybersecurity expertise will be enhanced with outside impetus.

Rohde & Schwarz has been active in the field of IT security for over 20 years. In 2014 and 2015, the group enhanced its know-how by acquiring Adyton GmbH, gateprotect GmbH and Sirrix AG. Long-standing subsidiaries ipoque GmbH and Rohde & Schwarz SIT GmbH will continue to contribute to the portfolio with their expertise and solutions. As part of the consolidation, Rohde & Schwarz SIT will be reorganized. The Stuttgart office will focus on its core business of radiocommunications encryption solutions. The end-to-end encryption and network security product groups will remain in Berlin. They will be integrated into Rohde & Schwarz Cybersecurity GmbH, which will have a total of nearly 400 employees at six locations in Germany.

Ammar Alkassar (CEO) and Reik Hesselbarth (CFO) have been appointed to the Executive Board of Rohde & Schwarz Cybersecurity GmbH. Alkassar has been the CEO of Sirrix AG for the last ten years, and Hesselbarth has gained experience in this segment as Managing Director of ipoque GmbH.

Ammar Alkassar says, "The IT and network security market today is fragmented in both Germany and Europe. There are no strong providers like we see in the United States. We will rise to this challenge and develop Rohde & Schwarz Cybersecurity into a key solutions provider in Europe. We can achieve this by combining startups with the security and infrastructure of a global, successful high-tech company – that's a unique opportunity."

Peter Riedel, President and COO of Rohde & Schwarz and supervisory board member at Rohde & Schwarz Cybersecurity GmbH, adds, "Rohde & Schwarz is an independent, family-owned German company. Our products and services meet the highest technological standards and are innovative and reliable. This will also apply to our expanded portfolio under the Rohde & Schwarz Cybersecurity brand."

Rohde & Schwarz Cybersecurity offers a wide range of technologically leading solutions for information and network security. Highly secure encryption solutions, next-generation firewalls and software for network analysis and endpoint security protect enterprises and public institutions worldwide against espionage and cyberattacks. The award-winning IT security solutions made in Germany range from compact, all-in-one products to customized solutions for critical infrastructures. The development of trusted IT solutions focuses on the new security-by-design technological concept for preventing external attacks proactively instead of reactively. Attacks such as zero day exploits, which take advantage of vulnerabilities and cannot be countered by reactive tools like anti-virus software or traditional firewalls, are increasing. Rohde & Schwarz Cybersecurity can provide security solutions that take on the present and future challenges of advanced IT applications.

Now online: cybersecurity.rohde-schwarz.com.

Visit Rohde & Schwarz Cybersecurity at CeBIT 2016 in Hannover and RSA Conference 2016 in San Francisco:

• CeBIT 2016, March 14-18, 2016, Hannover/Germany, hall 6, booth G16.

• RSA Conference 2016, February 29 – March 04, 2016, San Francisco/USA, German Pavilion, North Expo, #N4020.
Rohde & Schwarz GmbH & Co. KG
The Rohde & Schwarz electronics group offers innovative solutions in the following business fields: test and measurement, broadcast and media, cybersecurity, secure communications, radiomonitoring and radiolocation. Founded more than 80 years ago, this independent company has an extensive sales and service network and is present in more than 70 countries. The electronics group is among the world market leaders in its established business fields. On June 30, 2015, Rohde & Schwarz had approximately 9900 employees. The group achieved a net revenue of EUR 1.83 billion in the 2014/2015 fiscal year (July to June). The company is headquartered in Munich, Germany, and also has strong regional hubs in Asia and the USA.

R&S ® is a registered trademark of Rohde & Schwarz GmbH & Co. KG.

Press releases you might also be interested in
Weitere Informationen zum Thema "Sicherheit":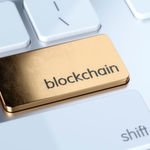 Blockchain-Entwicklungen im Jahr 2018
Das The­ma Block­chain hat mas­siv an Fahrt ge­won­nen, nicht zu­letzt we­gen der irr­wit­zi­gen Kur­schwan­kun­gen des Bit­coin. Die Eman­zi­pa­ti­on von der Kryp­to­wäh­rung ist in der IT-Bran­che ei­ner der gro­ßen Wün­sche für das Jahr 2018.
Weiterlesen