ROCCAT(TM) Studios to Deliver New Level of PC Gaming Engineering and Entertainment to American Players
German gaming peripheral designer to debut aggressive lineup of keyboards, mice and surround sound headsets at CES 2012 / Unique ROCCAT(TM) Talk© technology marks the first time gaming keyboards and mice communicate for advanced in-game functionality
Hamburg

, (PresseBox) -
Sporting the claim "Get some serious German engineering into your game", ROCCAT(TM) Studios - the Hamburg, Germany-based manufacturer of professional PC gaming devices and equipment - today announced the US launch of their gaming device line.

Already the brand of choice for legions of pro gamers in Europe and Asia, ROCCAT(TM) intends to fill a void in the crowded US gaming peripherals market by offering products with new, highly-innovative features - devices that take advantage of the some of the world's most advanced gaming engineering.

"Pro gamers in other parts of the world already know what our gear can do," says René Korte, ROCCAT(TM) Founder and CEO. "Now's our chance to share that excitement with American gamers. We're bringing a bold innovation to the table that sets us far apart from other gaming companies."

Korte sees ROCCAT(TM) as a premium brand built around extreme style and hyper-advanced, Germanengineered performance.

"Only ROCCAT can deliver on that promise," Korte says. "Our engineers create the technology and look that today's sophisticated gamers crave. We can't wait to team up with US players and strut our stuff."

ROCCAT(TM) will make its US debut at the Consumer Electronics Show (CES) in Las Vegas, January 10-13, 2012. To mark the event, the company will unveil two of their flagship products - the ROCCAT(TM) Isku Illuminated Gaming Keyboard and the ROCCAT(TM) Kone[+] Max Customization Gaming Mouse. Plus, the company will show off ROCCAT(TM) Talk© - a unique technology that lets compatible devices, like the Isku and Kone[+], "talk" to one another - giving gamers a host of unprecedented advantages that let them command easier and win more.

And as part of the lead up to the US launch, ROCCAT(TM) has already begun the "ROCCAT WTF! World Tour" - a Facebook contest that celebrates worldwide gaming, while focusing on the strange and the unexpected, in which fans can submit photos weekly to win exclusive gaming prizes. Fans can get contest info by visiting the official "WTF! Tour" Facebook page: www.facebook.com/roccat

ROCCAT(TM) will launch its US operations January 10-13, 2012, at the CES in Las Vegas, at the Las Vegas Convention Center, South Hall 2, Booth Number 25213.

The Max Borges Agency will handle public relations for ROCCAT(TM) , USA.

Further information:

- www.roccat.org
- www.facebook.com/roccat
- http://www.youtube.com/user/roccatstudios
ROCCAT GmbH
Founded in 2007 in Hamburg, Germany, ROCCAT(TM) Studios produces innovative, high-quality products for today's ambitious computer gamer. Always operating in close collaboration with the gaming community, the company's advanced input devices, headsets and accessories offer extreme precision, first-class ease-of-use and unique, eye-catching design. ROCCAT(TM) entered the scene with its Kone Gaming Mouse - a high-performance device that still ranks as one of the world's premier gaming peripherals. A long list of international awards attests to the ingenious design and world-class quality of ROCCAT(TM) products.
Press releases you might also be interested in
Weitere Informationen zum Thema "Hardware":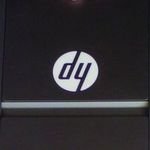 Verräterisches Logo: Aus "HP" wird "dy"
Of­fen­bar ar­bei­tet Hew­lett-Pa­c­kard (HP) an ei­ner Um­fir­mie­rung. Zum 1. April die­ses Jah­res sind Auf­nah­men des neu­en Lo­go-Schrift­zu­ges "dy" auf­ge­taucht. Die Ge­rüch­te­küche über die Hin­ter­grün­de bro­delt.
Weiterlesen