ROCCAT(TM) Lua Tri-Button Gaming Mouse Available Now
Classic three-button mouse with a sleek design / Optical sensor adjustable up to 2000 DPI / Suits both left- and right-handed gamers
Hamburg

, (PresseBox) -
German gaming peripherals manufacturer, ROCCAT Studios, today announces the release of the ROCCAT Lua Tri-Button Gaming Mouse. The Lua packs advanced gaming engineering into a sleek and clean ambidextrous form that offers a comfortable fit for every gamer's hand. Its advanced Pro Optic R2 sensor features a choice of seven DPI settings - 250, 500, 1000, 1250, 1500, 1750, and 2000 - so gamers can play with accuracy at the speed that matches their style. It also has a dedicated DPI button that lets players easily change speeds in the heat of battle. Gamers can even program the button to switch only between the DPI settings they use most.

"We took the beloved three-button mouse design and injected it with our innovative gaming engineering - and created a killer tool that gives props to the past while heading boldly into the future," says René Korte, ROCCAT Founder and CEO. "The Lua delivers everything gamers need for control, comfort and style - all in a sleek and slim design that offers perfect comfort for every hand."

Thanks to its perfectly-balanced, ambidextrous V-shaped design, the Lua delivers supreme comfort to both left- and right-handed gamers. Plus, it features No-Sweat side grips that ensure a steady hold even when the action gets hot - as well as a soft touch surface that lets gamers play comfortably even during extended sessions.

The Lua's ultra-precise 2D scroll wheel also lets gamers give every wheel command with absolute precision. Plus, the Lua's advanced scroll wheel delivers solid tactile feedback, so gamers can actually feel their way to more accurate gaming.

The new mouse also features a large ROCCAT logo, illuminated in arctic blue - a stylish boost to gaming atmospherics that also complements other ROCCAT gear perfectly. The logo even has a 'breathing' effect, so gamers will always know that their Lua is alive and well, and ready for their next command.

The Lua comes standard with ROCCAT driver software, which lets users easily customize their mouse buttons. And all Lua tweaking is fun and easy thanks to the program's gorgeous and simple-to-use interface.

The ROCCAT(TM) Lua is available now for a MSRP of €29.99 / $ 29.99.

Links
www.roccat.org
www.facebook.com/ROCCAT
www.roccat.org/lua
ROCCAT GmbH
Founded in 2007 in Hamburg, Germany, ROCCAT Studios produces innovative, high-quality products for today's ambitious computer gamer. Always operating in close collaboration with the gaming community, the company's advanced input devices, headsets and accessories offer extreme precision, first-class ease-of-use and unique, eye-catching design. ROCCAT(TM) entered the scene with its Kone Gaming Mouse - a high-performance device that still ranks as one of the world's premier gaming peripherals. A long list of international awards attests to the ingenious design and world-class quality of ROCCAT products.
Press releases you might also be interested in
Weitere Informationen zum Thema "Hardware":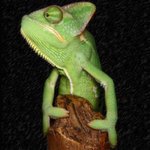 Thomas-Krenn AG zu Suse Enterprise Storage 5
Die Tho­mas-Krenn AG ge­hört zu den ers­ten, die die Ver­si­on 5 von "Su­se En­ter­pri­se Sto­ra­ge" im­p­le­men­tiert ha­ben, in ei­ne Ap­p­li­an­ce. Der Ser­ver-Her­s­tel­ler führt vie­le gu­te Grün­de für die­se Va­ri­an­te des Soft­wa­re De­fi­ned Sto­ra­ge an. Denn: SDS kommt jetzt aus der Test­pha­se her­aus und wird pro­duk­tiv ge­nutzt. Vor­rei­ter da­bei ist "Ce­ph", Open-Sour­ce-Soft­wa­re, die in Ver­si­on 5 ei­nen ekla­tan­ten Leis­tungs­schub er­fah­ren hat.
Weiterlesen