Available now: ROCCAT(TM) Pyra - Mobile Wireless Gaming Mouse
Precise, fast and reliable just like a wired mouse - including the innovative world first: EasyShift[+]
Hamburg

, (PresseBox) -
ROCCAT, the Hamburgbased manufacturer of gaming peripherals, is releasing the ROCCAT(TM) Pyra Mobile Wireless Gaming Mouse. Designed for mobile use, the ROCCAT Pyra scores top marks with its robust wireless connection giving gamers a perfect gaming experience plus a huge array of functions in a compact package. Cuttingedge 2.4GHz wireless technology combined with a polling rate of 1000Hz and sensor performance of up to 1600dpi make it a world leader in the mobile segment, plus ensure that movements are transmitted just as precisely and quickly as with a wired mouse.

Along with its amazing precision, ROCCAT(TM) is presenting a world first with the Pyra: EasyShift[+]. Pressing the EasyShift[+] button doubles the number of mouse functions with the same number of buttons, plus they all remain easily accessible. Like using the Shift key on a keyboard, the mouse is really easy to use.

René Korte, CEO of ROCCAT Studios Hamburg comments: "The number of powerful laptops is now exploding, and gamers are demanding equipment which meets their high demands. With the Pyra Mobile Gaming Mouse, we're keeping pace with these developments. The mouse is wireless, but you wouldn't know it - the Pyra is just as precise and fast as a wired mouse. What's more, it's compact, yet despite that it offers an enormous amount of functions in an intelligent way. Nothing else offers more performance per square centimeter!"

WORLD FIRST: EASYSHIFT[+]

Along with the standard functions of a 5button mouse, the ROCCAT(TM) Pyra offers a unique and very innovative feature that can't be found anywhere else on the planet: EasyShift[+]. Just like on a keyboard where you have the Shift key, simultaneously pressing the EasyShift[+] button together with another button triggers a second function. Figuratively speaking, that means every mouse button has two functions giving you a total of 12 at any one time instead of the usual 6 - but compared to a 12button mouse, all the buttons are optimally positioned and easily accessible.

ROCCAT SOFTWARE

Use the driver to configure numerous settings such as the dpi (400, 800, 1600), sensitivity level and click speed, etc. The button assignments and EasyShift[+] button can also be configured in the driver. Five profiles make it possible to customize the mouse to suit different applications, with one profile ideally being reserved for the Windows profile. Once a profile is associated with an application, the corresponding profile automatically loads the relevant button assignments and dpi setting, etc., when the particular application is launched.

And when Windows is switched back to, the Pyra automatically switches to the Windows profile. A good example of using secondary button assignments with the help of EasyShift[+] is when multimedia functions are selected - the media player can then be both launched and controlled just by using the mouse. What's more, command sequences can be recorded, edited and assigned to a button using the highly praised ROCCAT Macro Manager.

PRESET COMPILATION

The driver offers a numerous number of preconfigured macros for nearly 20 top selling games and further applications like Skype, Firefox or Photoshop. The presets can be assigned to one button by one click and make it easy to generate profiles and to make full use of the EasyShift[+] function.

NON-STOP GAMING

Thanks to the USB charging cable, you never need to interrupt your game to swap batteries or charge them. If the batteries are running low on power, the LED in the core of the mouse flashes to indicate that; in these instances, just connect the USB charging cable for onthefly charging. And to ensure the batteries last as long as possible, the Pyra has rest and deepsleep modes designed for gamers which allow the ROCCAT Pyra to gradually power down when not in use, saving battery power as a result.

V-SHAPE FEATURING GRIPTECH SIDE AREAS

The compact ROCCAT(TM) Pyra packs a punch by simultaneously combining a sporty design with the best possible ergonomics. The Vshape, with its raised ridge on the top of the mouse which is designed to fit into the palm of the hand, accommodates almost any hand shape or size - regardless of whether it's the left or the right. What's more, the Griptech side areas are made from solid rubber, providing secure grip. And the wide, distinctively notched mousewheel is also rubberized.

ON THE PULSE OF THE LATEST TRENDS: FOR NOTEBOOK GAMERS

Its compact design makes the Pyra ideal for notebook gamers, and indeed gamers who prefer mobile mice. It comes with a practical case and fits easily into any notebook bag. The tiny nano receiver can simply be stowed in the mouse, ensuring it never gets lost.

The ROCCAT(TM) Pyra Mobile Gaming Mouse is available from retailers from now on for a RRP of €59.99. The ROCCAT(TM) Pyra is also available in a wired version for a RRP of €39.99.
ROCCAT GmbH
Founded in 2007, ROCCAT(TM) develops high quality and innovative accessories in Germany for ambitious computer gamers. In close collaboration with the gaming community, outstanding input devices and headsets, which excel through their firstclass precision, high level of easeofuse and unique design, are designed at ROCCAT(TM) Studios in Hamburg. The ROCCAT(TM) Kone Gaming Mouse was the first product to be launched by the Hamburgbased developer, and has played a leading role right from the outset in the world's premiere league of gaming mice. A host of international awards confirm the firstclass quality and outstanding range of functions of ROCCAT(TM) products.
Press releases you might also be interested in
Weitere Informationen zum Thema "Hardware":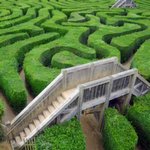 Was ist ein Dedicated Server?
Ein De­di­ca­ted Ser­ver (de­di­zier­ter Ser­ver) ist ein Ser­ver, der sei­ne vol­le Leis­tung für nur ei­ne be­stimm­te Funk­ti­on zur Ver­fü­gung stellt. Im On­li­ne-Mar­ke­ting wer­den da­mit An­ge­bo­te be­zeich­net, bei dem ein Kun­de das ex­k­lu­si­ve Nut­zungs­recht für ein ein­zel­nes Ge­rät in ei­nem Da­ta Cen­ter er­hält.
Weiterlesen