Signature Enterprise
Tagline: Protect data and increase productivity with your own Signature
Hong Kong

, (PresseBox) -
Physical Security Features
- Anti-Static Rubber Casing
- On-board fingerprint processing and authentication prevents unauthorized access to data.
- Strengthen security using Dual Fingerprint authentication rather than Password.
- Hardware-Based AES 128bits
- Tamper Protection to avoid physical brute force attack
- Entry Guard

Identity management Features
- One-Stop password authentication solution to multiple applications
- Enhance password management and user access capability.
- Supports regulatory compliance initiatives
- Improves user productivity
- Monitoring and customizing application profiles

Data Security

In today's increasing mobile world where private and confidential data are stored and accessed digitally, once cannot deny that data security and identity management are an important yet overlooked issue in many types of environment. On many occasions, cumbersome credentials are required for accessibility in multiple or more applications resulting in excessive time loss and operating cost. Data protection is equally as important, to avoid unauthorized entry and cyber theft from occurring which will contemplate the performance and expenses of the organization therefore implementing strict access control architecture to enhance the security and well-being of the organization.

Ease of Accessibility

Once an admin or user has successfully enrolled their fingerprints on the device, Dual authentication fingerprint are required toaccess the OneSign system, the applicable user is automatically authenticated to OneSign-enabled applications as they are launched.

The OneSign Agent downloads credential and application information from the OneSign server at login. Using application profiles to recognize applications and to capture and proxy credentials and then checks for updates again periodically at an interval Admin/user set in the OneSign Administrator system settings.

Enhanced hardware security protection

In addition, enhanced security protection including Governmental/Military grade Hardware Self-Destruction, where an attempt to make any illegal usage such as brute force or eavesdropping on the signal of our Signature Enterprise, may result in a loss of the internal AES key, and hence loss of storage information and database. As factory or manufacturer would not have the detail information of the AES key internally generated and in combination with Fingerprint after releasing to Customer.

After 3 unsuccessful attempts to Signature Enterprise will activate Entry guard which will automatically power off
RiTech International Ltd
RiTech International Ltd has introduced Signature Enterprise which secures information reliably only with your fingerprints. Signature enterprise offers a simple and effective way of keeping confidential data available only to you via your own unique fingerprint. Unlike password which can be lost/ stolen and even forgotten, your fingerprint remains uniquely yours and can't be forgotten.
Press releases you might also be interested in
Weitere Informationen zum Thema "Sicherheit":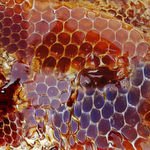 Was ist ein Honeypot?
Ho­ney­pot und Ho­ney­net sind Com­pu­ter­sys­te­me oder Netz­werk­kom­po­nen­ten, die ge­zielt An­g­rei­fer an­lo­cken sol­len. Sie las­sen sich ein­set­zen, um An­griffs­me­tho­den zu stu­die­ren, von an­de­ren Sys­te­men ab­zu­len­ken oder Ha­ckern ei­ne Fal­le zu stel­len.
Weiterlesen