REpower launches 3-MW turbine for low-wind locations in Canada
Pune/Hamburg/Toronto

, (PresseBox) -
.
- Onshore wind turbine REpower 3.0M122 with a rated power of 3.0 megawatts and a rotor diameter of 122 metres
- Particularly cost-effective in low-wind locations thanks to the large rotor

The Suzlon Group, the fifth-largest* manufacturer of wind turbines in the world, has announced the launch of its REpower 3.0M122 turbine as a 60-Hz variant for the Canadian market. REpower Systems SE, a subsidiary within this Group, will be presenting its variant of the 3.0M122 for the Canadian market at the CanWEA trade fair. The 3.0M122 is the third and most recent turbine type to be added to the company's 3.XM series since September 2013 and is designed especially for the specific conditions encountered at low-wind locations. The first variant with a hub height of 100 metres will go on sale in Canada in late 2013. The prototype is to be erected in the first quarter of 2015.

The REpower 3.0M122 has a rated output of 3.0 megawatts and a rotor diameter of 122 metres. Thanks to the larger rotor combined with the hub height of 100 metres, use at low-wind sites can be made even more cost effective, thereby helping to reduce energy costs.

Andreas Nauen, CEO REpower Systems SE, explains: "With the REpower 3.0M122, we can achieve optimum energy yield at non-coastal sites with lower wind speeds as well as in challenging areas such as hilly terrain or forests. Particularly in Ontario, many wind farm locations are situated near to built-up areas. For projects like these, apart from the cost-effectiveness of our turbines, it is also their quietness that makes them so impressive."

REpower has sold over 300 turbines from the 3.XM series since its launch in 2009. The manufacturer currently offers seven variants. The 3.4M104 is available in four different hub heights, the 3.2M114 in three. Further hub heights are planned for the 3.0M122 as well.

REpower Systems Inc. at CanWEA: Hall E, booth 1321.

About Suzlon Group:

The Suzlon Group is ranked as the world's fifth largest* wind turbine supplier, in terms of cumulative installed capacity and marketshare, at the end of 2012. The company's global spread extends across Asia, Australia, Europe, Africa and North and South America with over 22,500 MW of wind energy capacity installed, operations across over 30 countries and a workforce of over 10,000. The Group offers one of the most comprehensive product portfolios - ranging from sub-megawatt onshore turbines at 600 Kilowatts (KW), to the world's largest commercially-available offshore turbine at 6.15 MW - with a vertically integrated, low-cost, manufacturing base. The Group - headquartered at Suzlon One Earth in Pune, India - comprises Suzlon Energy Limited and its subsidiaries, including REpower Systems SE. Visit us at www.suzlon.com

Source: *BTM Consult ApS - A part of Navigant Consulting - World Market Update 2012.
Senvion SE
REpower Systems SE, a wholly owned subsidiary within the Suzlon Group, is one of the world's leading manufacturers of onshore and offshore wind turbines. The international mechanical engineering company develops, produces and markets wind turbines for almost any location - with rated outputs of 1.8 MW to 6.15 MW and rotor diameters of 82 metres to 126 metres. Furthermore, the company offers its customers project specific solutions in the areas of turnkey, service and maintenance, transport and installation, as well as foundation planning and construction. The profitable and reliable systems are designed at the REpower TechCenter in Osterrönfeld and manufactured at its plants in Husum (North Friesland), Trampe (Brandenburg) and Bremerhaven as well as Portugal, India and China. With more than 3,300 employees worldwide the company headquartered in Hamburg can make use of the experience gained from the manufacture and installation of more than 4,900 wind turbines around the world. REpower is represented by distribution partners, subsidiaries and participations in European markets such as France, Belgium, the UK, Italy, Portugal, Sweden, Poland and Spain as well as on a global level in the USA, China, Australia and Canada.
Press releases you might also be interested in
Weitere Informationen zum Thema "Energie- / Umwelttechnik":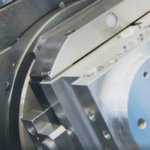 Eine offene Brücke für Big Data
Es klingt ganz ein­fach: In­du­s­trie 4.0 be­nö­t­igt Tech­no­lo­gie 4.0. Doch was ge­nau zeich­net ei­ne mo­der­ne Shop-Floor-Lö­sung aus? Auf wel­che Punk­te müs­sen Un­ter­neh­men ach­ten, wenn sie den Sprung ins IIoT wa­gen wol­len? In­du­s­trie-4.0-Spe­zia­list FOR­CAM stellt in ei­ner Ar­ti­kel­se­rie die wich­tigs­ten Mo­du­le vor.
Weiterlesen