REpower and RWE Innogy agree major framework agreement for the offshore wind industry
Delivery of up to 250 REpower 5M/6M offshore turbines / Turbines to be used at the Innogy Nordsee 1 wind farm, in the UK and the Netherlands
Hamburg/Essen

, (PresseBox) -
REpower Systems AG (WKN 617703) and RWE Innogy GmbH today signed a framework agreement on the supply of 250 REpower 5M/6M offshore wind energy units. With a potential volume of approx. EUR 2 billion, this framework agreement represents one of the largest contracts in the history of wind industry and is at the same time the largest agreement ever in the area of offshore wind energy use.

Prof. Fritz Vahrenholt, Chairman of the Board of RWE Innogy: "This agreement underlines once again quite clearly that RWE Innogy is maintaining a high investment tempo even in times of financial crisis." The first 30 offshore wind energy units of the REpower 5M model are scheduled to be delivered in 2011, and the delivery volume will continue to rise through the years 2012 to 2015. The units will for the most part be used in the planned Innogy Nordsee 1 wind farm, which will be built 40 kilometres to the north of the East Frisian island of Juist. Due to the distance, the wind farm will not be visible from the coast.

Kevin McCullough, Chief Operating Officer of RWE Innogy, reports: "Innogy Nordsee 1 is an extremely exciting project. 40 kilometres north of the island of Juist, we are planning to construct between 150 and 180 wind turbines of the 5 and 6 megawatt class at water depths of 26 to 34 meters. With an installed capacity of around 1,000 MW, the wind farm will statistically be able to supply electricity to around 780,000 households. The agreement allows for significant flexibility across the full range of our offshore projects under development, including important markets like The Netherlands and the UK. That's why we are pleased to have such an experienced and innovative partner as REpower to support us."

Matthias Schubert, CTO of REpower Systems AG, says: "We started to invest at a very early stage in the technologically ambitious offshore business. Four and a half years after the first 5M was built, we now have 17 5M turbines onshore and offshore and are market leader in the field of multimegawatt systems, which have now been in serial production in our new manufacturing and logistics centre in Bremerhaven since the end of 2008."

Per Hornung Pedersen, CEO of REpower Systems AG, adds: "We are very pleased to be able to realise one of the largest ever wind power projects off the German coast in partnership with RWE. This represents a positive signal for the entire wind industry particularly against the background of the current economic situation. When completed, Innogy Nordsee 1 will be able to make a significant contribution to the climate goals of the German government and the European Union."

With a nominal output of 5 and 6 megawatts and a rotor diameter of 126 meters, the 5M and 6M are among the largest and most powerful wind energy systems in the world. The rotor consists of three rotor blades of 61.5 meters in length and has an area greater than that of two football fields, while the turbine house has the dimensions of a semi-detached house. REpower is currently installing the first three machines of the 6M series in an onshore project on the border to Denmark.

About RWE Innogy:

RWE Innogy combines the competence and the power plant expertise of the RWE Group in the area of renewable energies. The company plans, constructs and operates plants for renewables-based power generation and recovery. Its goal is the rapid development of renewable energies in Europe. The main focus is on wind power projects both onshore and offshore. RWE Innogy will, however, also experience growth in the fields of water power and biomass. The company is also intensively involved in geothermal energy and in wave and tidal power plants. One other central mission is innovation. RWE Innogy does not restrict its efforts in this regard to classical research and development, but also invests in specially selected young technology firms showing particular promise.
Senvion SE
REpower Systems AG is among the leading producers of wind energy systems for onshore and offshore use. This mechanical engineering company with operations all over the world develops, produces and sells wind energy systems with nominal outputs ranging from 2 to 6 megawatts and rotor diameters of 82 to 126 metres for almost all locations. It also provides a comprehensive programme of services and maintenance. The highly profitable and reliable systems are constructed in the REpower development centre in Rendsburg and manufactured in the company plants at Husum (North Friesland), Trampe (Brandenburg) and Bremerhaven. With over 1,500 employees around the world, the company, which is domiciled in Hamburg and has been listed on the stock exchange since March 2002, can draw on wideranging experience gained from the manufacture and installation of almost 2,000 wind energy systems worldwide. REpower is represented by sales partners, subsidiaries and holdings in European markets such as France, the UK, Italy, Portugal and Spain, as well as in the USA, Japan, China or Australia.
Press releases you might also be interested in
Weitere Informationen zum Thema "Energie- / Umwelttechnik":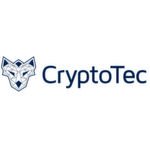 Cryptotec überwacht Lieferkette in Echtzeit
Über neue GSM-Sen­so­ren und Block­chain-Tech­no­lo­gie er­mög­licht Cryp­to­tec die Über­wa­chung von Pro­duk­ten wäh­rend der ge­sam­ten Lie­fer­ket­te. Die In­for­ma­tio­nen im Track-&-Tra­ce-Sys­tem wer­den da­bei in Echt­zeit über­tra­gen.
Weiterlesen