Remploy Frontline is Major Sponsor for Twinned City Event
Dundee employer fosters better business environment via twinned cities
LONDON and DUNDEE

, (PresseBox) -
Remploy Frontline is a major employer in Dundee as well as being one of the world's foremost producers of chemical, biological, radiological, and nuclear (CBRN) personal protection equipment (PPE). This year, they sponsored the first ever rugby club challenge between two twinned cities, Scotland's Dundee and the USA's Alexandria, Virginia. However, the story does not stop there. Remploy Frontline itself has an important presence in both cities, playing a key role in the company's success.

Remploy Frontline Global Business Manager John Armstrong said: "We felt it was a sound business decision to encourage the match as it helped us to illustrate the importance of the relationship, foster an attitude of business collaboration and fortify the bond between the two cities.

This is crucial for our enterprise and others like us in the UK or the US. It means that we can do anything together: sell UK made CBRN suits throughout America, or play against each other in a friendly rugby match."

Alexandria Rugby Mayor's Cup Committee Co-chair Owen Malone said: "The inaugural Mayor's Cup Challenge match was a resounding success - regardless of the final score of the match. We had a fabulous experience in our 'sister city' of Dundee and a very successful trip on behalf of both Alexandria's rugby team and its business community. We feel that Remploy Frontline's support of Alexandria Rugby and the twinned cities programme will prove to be just as beneficial to our hometown as it is for Dundee. We look forward to building on what we've started over the years to come."

Before the rugby match - The Mayor's Cup Challenge - Dundee's Lord Provost held a civic reception in the City Chambers for the visiting team, Dundee's own Rugby Select Team, the press, and other members of the business community. At that time, the significance of the visit was highlighted by everyone from the Lord Provost himself, Councillor John Letford, to Alexandria Rugby Club's Treasurer and trip organiser Owen Malone (please see attached photograph of Owen Malone presenting a team strip to the Lord Provost. Others are available.)

Although the Alexandria Rugby team lost the Mayor's Cup Challenge match, it was a clear victory for both cities as they confirmed their commitment to further cultural and business exchanges.

Remploy Frontline Dundee Plant Manager Maureen Maxwell said: "Remploy Frontline is very proud to have been a part of this unique twinned city event. We hope that our involvement in this programme encourages more businesses and organisations in both cities to look more closely at ways they can support the business and cultural exchanges. Based on Remploy Frontline's mission, it would be great if Alexandria and Dundee can create more opportunities for otherwise 'disabled' people and help further enrich their lives."
Remploy
Remploy Frontline's product portfolio includes PPE, marine and performance textiles, and contaminated casualty remains containment products.

The Remploy Frontline core business model is based on the design, development and manufacture of CBRN products for civil agencies and military services worldwide.

Remploy is in a unique position to continually assess and evaluate the latest materials from around the world because of its product portfolio that includes market-leading CBRN accessories.

About Remploy Remploy was established under the 1944 Disabled Persons (Employment) Act by Ernest Bevin, the then Minister of Labour. Remploy has since developed a highly successful factory network throughout the UK, operating across a diverse range of businesses, including the manufacture of school furniture, motor components and consumer products.

Remploy employees are incredibly proud of their success. This is especially true of the powerful message they convey: "Although the workforce is primarily disabled, we have some of the most highly-skilled and motivated manufacturing experts in the world."

Remploy's values are centred on excellence, employee equality, innovation, integrity, and product quality. These can be seen in every aspect of what Remploy produces.
Press releases you might also be interested in
Weitere Informationen zum Thema "Software":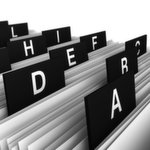 CRM-Systeme – Eigentlich ja und warum dann doch nicht
Trotz ein­schlä­g­i­ger Vor­tei­le nut­zen die meis­ten klei­nen und mitt­le­ren Un­ter­neh­men noch kein CRM-Sys­tem. Da­bei kann die re­gel­mä­ß­i­ge und or­ga­ni­sier­te Pf­le­ge der Kun­den­be­zie­hun­gen den Er­folg ei­nes Un­ter­neh­mens hin­sicht­lich Um­satz und Ren­ta­bi­li­tät stei­gern.
Weiterlesen