Red Hat Enterprise Linux Achieves Top Performance with SAP Sybase IQ and SAP Sybase Adaptive Server Enterprise
Performance results showcase latest achievement in ongoing effort to further optimize performance of SAP solutions on Red Hat Enterprise Linux
Raleigh, N.C.

, (PresseBox) -
Red Hat, Inc. (NYSE: RHT), the world's leading provider of open source solutions, today announced that Red Hat Enterprise Linux, the industry's leading enterprise Linux platform, has delivered top performance results with SAP® Sybase® IQ 16 software and SAP Sybase Adaptive Server® Enterprise (SAP Sybase ASE) 15.7 – both part of the SAP Real-Time Data Platform. Red Hat Enterprise Linux with SAP Sybase IQ 16 set a Guinness World Records® record for loading and indexing big data (1), and Red Hat Enterprise Linux with SAP Sybase ASE 15.7 achieved the leading four-processor Linux result on the two-tier SAP Sales and Distribution (SD) standard application benchmark running the SAP enhancement package 5 for the SAP ERP 6.0 application (2).

As organizations face the complexities associated with ever-increasing amounts of data, the collaboration between Red Hat and SAP is growing beyond traditional ERP applications to help ensure critical optimizations and performance advancements are applicable to the latest database releases as well. Red Hat's efforts around optimizing performance of SAP Sybase database solutions most recently culminated in outstanding performance results, including:

- Red Hat Enterprise Linux 6 with SAP Sybase IQ 16, set the Guinness World Record for loading and indexing big data. Beating the previous record of 14 terabytes per hour, the solutions achieved a result of 34.3 terabytes per hour, equating to the ability to load and analyze 823 terabytes per day of structured and unstructured big data (1). This result highlights Red Hat Enterprise Linux's ability to support a large number of critical I/O operations required during the data-loading phase and highly efficient data processing required for modern analytics software systems. It also highlights the fully parallel data-loading capability and a next-generation column store from SAP Sybase IQ 15, enabling this jump in data performance.

- Red Hat Enterprise Linux 6 with SAP Sybase ASE 15.7, recorded the leading four- processor Linux score on the two-tier SAP SD standard application benchmark running the SAP enhancement package 5 for SAP ERP 6.0 (2). This result highlights the exceptional performance of SAP ERP applications running on Intel Xeon processor-based systems with Red Hat Enterprise Linux 6.

These outstanding performance results signify Red Hat's ability to optimize Red Hat Enterprise Linux for SAP applications, an ongoing effort that has most recently focused on helping enterprises accelerate and simplify business processes around vast quantities of structured and unstructured data within the SAP Real-Time Data Platform.

"Today's speed of business requires enterprises to process and analyze large volumes of data in real time in order to make better and more informed decisions," said Jim Totton, vice president and general manager, Platform Business Unit, Red Hat. "Achieving the Guinness World Record result and the leading four-processor Linux result on the two-tier SAP SD standard application benchmark is a testament to the ability of Red Hat Enterprise Linux to serve as a trusted enterprise platform in some of the most demanding SAP solution-based environments."

Connect with Red Hat

- Learn more about Red Hat: http://red.ht/IOS5vm
- Get more Red Hat news: http://bit.ly/I6BrYW or subscribe to the Red Hat news RSS feed: http://www.redhat.com/rss/feeds/newsandpress
- Follow Red Hat on Twitter: https://twitter.com/redhatnews
- Join Red Hat on Facebook: https://www.facebook.com/redhatinc
- Watch Red Hat videos on YouTube: http://www.youtube.com/user/RedHatVideos
- Join Red Hat on Google+: https://plus.google.com/+RedHat

(1) The record was achieved using SAP Sybase IQ 16, BMMsoft EDMT 9 and Red Hat Enterprise Linux 6.2 Intel 64 software, on HP ProLiant DL980 G78 x Intel Xeon with E7-4870 @ 2.40GHz, 1TB RAM and 16 x Fibre Channel HBA @8Gbps, along with HP 3PAR StoreServ 10800 (8 nodes) 320 x 600GB HDD @ 15Krpm. Customer results may vary and depend on system configuration. Source: http://www.news-sap.com/sap-sybase-iq-software-smashes-previous-results-and-sets-world-record-for-fastest-loading-of-big-data/

(2) Two-tier SAP SD standard application benchmark results of the HP ProLiant DL560 Gen8 server (4 processors/32 cores/64 threads) running SAP enhancement package 5 for SAP ERP 6.0 with SAP Sybase ASE 15.7 on Red Hat Enterprise Linux 6.4 achieved 12,735 SAP SD benchmark users and 69,550 SAPS. Certification number#: 2013017. Results as of July 25, 2013. For more information, visit www.sap.com/benchmark.

Forward-Looking Statements

Certain statements contained in this press release may constitute "forward-looking statements" within the meaning of the Private Securities Litigation Reform Act of 1995. Forward-looking statements provide current expectations of future events based on certain assumptions and include any statement that does not directly relate to any historical or current fact. Actual results may differ materially from those indicated by such forward-looking statements as a result of various important factors, including: risks related to delays or reductions in information technology spending; the effects of industry consolidation; the ability of the Company to compete effectively; the integration of acquisitions and the ability to market successfully acquired technologies and products; uncertainty and adverse results in litigation and related settlements; the inability to adequately protect Company intellectual property and the potential for infringement or breach of license claims of or relating to third party intellectual property; the ability to deliver and stimulate demand for new products and technological innovations on a timely basis; risks related to data and information security vulnerabilities; ineffective management of, and control over, the Company's growth and international operations; fluctuations in exchange rates; and changes in and a dependence on key personnel, as well as other factors contained in our most recent Annual Report on Form 10-K (copies of which may be accessed through the Securities and Exchange Commission's website at http://www.sec.gov), including those found therein under the captions "Risk Factors" and "Management's Discussion and Analysis of Financial Condition and Results of Operations". In addition to these factors, actual future performance, outcomes, and results may differ materially because of more general factors including (without limitation) general industry and market conditions and growth rates, economic and political conditions, governmental and public policy changes and the impact of natural disasters such as earthquakes and floods. The forward-looking statements included in this press release represent the Company's views as of the date of this press release and these views could change. However, while the Company may elect to update these forward-looking statements at some point in the future, the Company specifically disclaims any obligation to do so. These forward-looking statements should not be relied upon as representing the Company's views as of any date subsequent to the date of this press release.
Red Hat Software
Red Hat is the world's leading provider of open source software solutions, using a community-powered approach to reliable and high-performing cloud, Linux, middleware, storage and virtualization technologies. Red Hat also offers award-winning support, training, and consulting services. As the connective hub in a global network of enterprises, partners, and open source communities, Red Hat helps create relevant, innovative technologies that liberate resources for growth and prepare customers for the future of IT. Learn more at www.redhat.com.
Press releases you might also be interested in
Weitere Informationen zum Thema "Software":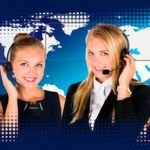 Vom Dreiklang von Compliance, ITSM und DSGVO
Am 25. Mai 2018 ist es so weit: Die zwei­jäh­ri­ge Über­gangs­zeit der EU-Da­ten­schutz-Grund­ver­ord­nung (EU-DSG­VO) en­det und das Ge­setz tritt mit al­len Kon­se­qu­en­zen in Kraft. Das stellt Un­ter­neh­men je­der Grö­ß­en­ord­nung vor enor­me Her­aus­for­de­run­gen. So ver­langt die Ver­ord­nung eu­ro­pa­weit von al­len Be­trie­ben, sämt­li­che Ge­schäft­s­pro­zes­se kon­ti­nu­ier­lich zu über­prü­fen und zu ak­tua­li­sie­ren, die mit der Ver­ar­bei­tung per­so­nen­be­zo­ge­ner Da­ten zu tun ha­ben.
Weiterlesen