RealVNC Helps Keep Track Of Polar Bears
Cambridge

, (PresseBox) -
RealVNC's Virtual Network Computing (VNC) technology has been used to control and maintain a network of remote cameras in sub zero temperatures on the shores of Hudson Bay in Canada to track the movement and behaviour of Polar Bears. The digital system was set up by SeeMore Wildlife Systems that specializes in remote wildlife monitoring solutions, to help Polar Bears International researchers from the University of Florida to film the dwindling number of polar bears as they prepared to head off to the Arctic for the winter.

The project comprised an IP-based network system of digital microwave links to transmit images across the tundra from Cape Churchill cameras to the remote town of Churchill, which was in turn connected to the control centre in Alaska via the Internet. The work also involved a hi-tech Tundra Buggy(tm) that fed live Polar Bear Cam streaming video through a 45MB wireless link to the town of Churchill and then to the National Geographic website via the Internet.

"As the cameras were unmanned and powered by methanol fuel cells, it would have been virtually impossible to keep the system running without using VNC," said Emmy Award winning wildlife filmmaker Daniel Zatz of SeeMore Wildlife Systems. "VNC provided full control and monitoring of the camera network and remote PC server in Churchill from the relative warmth and luxury of project HQ in Alaska."

One of the benefits of the RealVNC solution is that it works with virtually any platform or operating system across any network, using just a simple downloadable interface or through a browser. This meant that Zatz and his team could log in, manage the network and download images directly from a PC, Mac or even handheld device.

While this exciting application of VNC was in unusually extreme conditions, the technology is also used by millions of users worldwide for a range of applications from remote access and home working to remote maintenance and training, helpdesks and business collaboration.

VNC can be up and running in seconds, takes up just a few MBs of disk and RAM and supports more operating systems than any other remote access system, including Windows 95, 98, 2K, ME, NT4, XP, Vista, Mac OSX, Linux, Solaris, HPUX, Java and WinCE. The VNC software also automatically configures itself to provide best performance for LAN, WAN, Cable/ADSL or dialup connection speeds.

The project in Hudson Bay was part of a larger effort led by Polar Bears International (polarbearsinternational.org) to increase awareness about polar bears. "It is important to raise awareness of climate change and inspire people to care more about this increasingly endangered species,"says Zatz. "VNC technology has certainly played an important role in helping to draw attention to these beautiful animals."

About SeeMore WildLife Systems

Founded by Daniel Zatz, a four-time Emmy Award winning wildlife filmmaker, SeeMore Wildlife Systems has grown into the leading technology player in its field. The company has installed hundreds of cameras across several continents over the last six years and has more experience in self-contained remote wildlife viewing systems than any other organization. For more information visit www.seemorewildlife.com

About Polar Bears International

Polar Bears International is a nonprofit organization dedicated to the worldwide conservation of the polar bear. Its primary goals are to:

- Conserve the world's polar bears through research and education
- Serve as a central educational resource on polar bears worldwide
- Promote teamwork and encourage constructive dialogue
- Build an organization that is international in scope.

For more information visit www.polarbearsinternational.org
RealVNC Ltd
Based in Cambridge, UK, RealVNC was founded by the original inventors of VNC to promote, enhance and commercialise VNC. The software has a widespread user base from individuals to the largest multi-national companies. RealVNC offer VNC Enterprise Edition and VNC Personal Edition for the home user or small business, and OEM licences to embed VNC software into third-party products. Numerous hardware and software products with embedded VNC are now available on the market.For further information see www.realvnc.com or contact:
Press releases you might also be interested in
Weitere Informationen zum Thema "Software":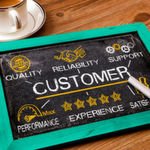 Was bringt 2018 für die Customer Experience?
Cu­sto­mer-Ex­pe­ri­en­ce-Lö­sun­gen und ih­re Tech­no­lo­gi­en ha­ben 2017 in mehr als ei­ner Hin­sicht Fahrt auf­ge­nom­men. Den Un­ter­neh­men wur­de end­lich klar, dass sie ih­re Da­ten­si­los auf­b­re­chen und al­le Da­ten in Echt­zeit in­te­grie­ren müs­sen, um re­le­van­te Ein­bli­cke zu er­hal­ten und die Ver­brau­cher über kun­den­o­ri­en­tier­te Om­nichan­nel-An­wen­dun­gen ver­läss­lich an sich zu bin­den.
Weiterlesen