New NORMA Group quick connector meets the highest requirements in vehicles
Maintal, Germany

, (PresseBox) -
NORMA Group, a global market leader in engineered joining technology, has developed a new quick connector made of plastic. The V2-XC ("X-treme Conditions") withstands particularly high temperatures, vibrations and pressures. The durable connector is therefore principally well suited for connections in trucks, commercial vehicles and agricultural vehicles.

The V2-XC can be used in systems for air intake and crankcase ventilation. With its rugged design made of fiberglass-reinforced plastic, the quick connector reliably maintains a temperature of up to 150° Celsius and overpressure of up to five bar. The stainless steel locking ring provides a 270 degree lock, making connections with plastic or metal spigots even more secure.

"Because our customers' requirements are steadily increasing, it is only logical for us to also continue developing our product portfolio," says Werner Deggim, CEO of NORMA Group. "We must react quickly to these requirements and trends. It took only one year from the idea of the new quick connector to its serial maturity. The new V2-XC connector complements the previous V2 model with a new, particularly robust connection product."

The V2-XC quick connector is made of recyclable plastics such as fiberglass-reinforced polyamide 6 (PA 6) or polyamide 12 (PA 12). The new product is based on the design of the V2 quick connector and has a nominal width of 27 millimeters. Due to its flexible, modular design, nominal widths of 6 to 33 will also be able to be implemented in the future, as with the current V2 connector. The V2-XC connector will be manufactured at the plant in Pilica, Poland.

Additional information on the company is available on www.normagroup.com. Press photos are available from our platform on www.normagroup.com/images.
NORMA Group SE
NORMA Group is a global market leader in engineered joining technology. The company manufactures a wide range of innovative connecting solutions and water management technology offering more than 35,000 products to customers in 100 countries with around 6,700 employees. NORMA Group helps its customers and business partners react to global challenges such as climate change and increasing scarcity of resources. NORMA Group joining products can be found in vehicles and trains, ships and aircraft, buildings and water management as well as in applications for the pharmaceutical and biotechnology industry. The company generated sales of around EUR 895 million in 2016. NORMA Group operates a global network of 28 production facilities as well as numerous sales and distribution sites across Europe, the Americas, and Asia-Pacific. NORMA Group has its headquarters in Maintal, Germany. NORMA Group SE is listed on the German stock exchange (Prime Standard) and included in the MDAX index.


Press releases you might also be interested in
Weitere Informationen zum Thema "Energy / Environment":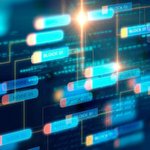 Blockchain wird 2018 das IoT revolutionieren
Nach Ein­schät­zung des eco-Ver­bands wird 2018 ein "ech­tes" Block­chain-Jahr. Die Zahl der kon­k­re­ten Bu­si­ness-An­wen­dun­gen wächst ste­tig. Neue Block­chain-Kon­zep­te wie Ethe­re­um oder Hy­per­led­ger Fa­bric sor­gen für mehr Per­for­man­ce und kom­men so dem In­ter­net der Din­ge (IoT) zu­gu­te.
Weiterlesen