Randox Food Diagnostics Release Multi-Analyte Anthelmintics Testing Platform
Crumlin, UK

, (PresseBox) -
Randox Food Diagnostics is pleased to announce the release of an Anthelmintics testing platform (EV3770). This multi-analyte testing array is used in conjunction with the patented Randox Biochip Array Technology and Evidence Investigator analyser. The extensive test menu includes Avermectins, Benzimidazoles, Amino-benzimidazoles, Levamisole, Thiabendazole, Moxidectin and Triclabendazole.

Anthelmintics are drugs that act against internal parasites of animals such as tapeworms, liver flukes and round worms that can cause helminthic infections. The use of Anthelmintic drugs can greatly improve livestock production; however, effective monitoring is required to ensure residues are not passed into the human food chain.

Due to the excellent generic nature of our in house developed antibodies, the Anthelmintics Array can detect 25 analytes in total. Both parent and metabolite forms of the most commonly abused anthelmintic compounds can be detected. These include albendazole sulphoxide and albendazole - 2 aminosulphones that are the main residues detected in tissue matrices irrespective of whether animals were dosed with netobimim, albendazole or albendazole sulphoxide. The generic Avermectin biochip can detect residues of Ivermectin, Abamectin, Doramectin, Emamectin benzoate and Eprimomectin, all or some of which have been noted as marker residues in food by the European Union, CODEX, Canada and the United States of America.

Excellent limits of detection are achieved in milk (0.05 - 3ppb) and in beef muscle (0.15 - 6.5ppb) ensuring compliance with most regulatory tolerance requirements is achieved. Using this unique multi-analyte testing platform will reduce time and labour, significantly increasing sample throughput.

Please visit our website for more information: www.randoxfooddiagnostics.com
Randox Laboratories GmbH
Randox Food Diagnostics is a division of Randox Laboratories who have 30 years experience in the diagnostic market and a devoted research and development team. Randox Food Diagnostics is a dedicated company responsible for the distribution of Randox drug residue kits, wine testing kits and analysers worldwide. Randox Food Diagnostics incorporate several market related products dedicated to the food, wine and beverage industries. Our versatile range of kits include our extensive list of drug residue ELISA and biochip products, as well as our dedicated testing kits for the wine and beverage markets. We provide a range of excellent tools for screening for antimicrobials, growth promoting hormones and drugs of abuse in animals and foodstuffs. We offer excellent limit of detections and simple sample preparations. Our portfolio includes 27 ELISA's and 7 multiplex screening platforms. All products are manufactured at our state-of-the-art ISO 13485 accredited manufacturing plant in the UK .

Press releases you might also be interested in
Weitere Informationen zum Thema "Biotechnik":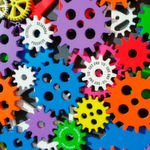 Hitachi Vantara Labs beschleunigt Modell-Implementierung
Die Hi­t­a­chi Van­ta­ra Labs ha­ben neue Funk­tio­nen zur Ma­chi­ne-Lear­ning-Or­che­s­trie­rung vor­ge­s­tellt. Sie sol­len beim Über­prü­fen, Tes­ten, Neu-Trai­nie­ren und Re-Im­p­le­men­tie­ren von Mo­del­len in Pro­duk­ti­on­s­um­ge­bun­gen hel­fen.
Weiterlesen