Data Intensity Expands Rackwise DCiM XTM Deployment to Manage Global Cloud Services Data Center
Folsom, CA

, (PresseBox) -
Rackwise, Inc. (RACK.OB) (the "Company"), a leading developer of data center infrastructure management ("DCIM") software and service solutions, today announced that Data Intensity, Inc. ("Data Intensity"), headquartered in Bedford, MA, is expanding deployment of Rackwise DCiM XTM to manage the information technology ("IT") infrastructure that is the backbone of Data Intensity's enterprise software hosting and application management solutions business.

One of the fastest growing and leading providers in their space, Data Intensity is a cloud services and application management company focused on Oracle ERP platforms. Data Intensity's dynamic and scalable hosting computing solutions require sophisticated DCIM software to effectively manage their IT infrastructure to both meet customers' needs as well as optimize the cost and operational efficiencies of Data Intensity's computing ecosystems. Their recent move to a remote co-located data center and increasing rack count combined with the rapid expansion of Data Intensity's business drives the need for improved asset visualization and capacity planning capabilities, providing continuous monitoring to quickly and efficiently address client needs. With its suite of advanced features and functionalities, Rackwise DCiM XTM enables Data Intensity to easily identify and track asset location and other critical data remotely, facilitating Smart Hands and similar mobile offsite management technologies for maximum flexibility and quick action. Rackwise DCiM XTM is a key component in Data Intensity's strategy for managing and providing a robust IT environment while continually optimizing data center capacity, operational efficiencies and costs to meet the needs of their rapidly expanding customer base.

Mr. Guy A. Archbold, Rackwise, Inc. Chief Executive Officer, added, "Companies around the world rely on Data Intensity for cloud-based hosting and application management services for their critical ERP platforms. We are delighted that our Rackwise DCiM XTM solution is included as a key element in Data Intensity's strategic plan to deliver cloud-driven solutions to their global customer base. They are among a growing number of clients and IT professionals utilizing our offerings to efficiently and effectively plan, manage, and control their data centers and computing infrastructures to achieve the highest levels of operational efficiency and cost optimization by assuring reliability, discovering hidden capacity, and enabling efficiencies across their IT landscape."

Rackwise®, DCiMTM and DCiM XTM are trademarks of Rackwise, Inc. Other designated trademarks and brands mentioned herein are the property of their respective owners.
Rackwise, Inc.
Rackwise, Inc. (RACK.OB) is a leader in software development and marketing within the growing data center infrastructure management ("DCIM") market for IT infrastructure tracking, monitoring, modeling, and management. The Company's flagship product, Rackwise DCiM XTM, incorporates open architecture designs into a vendor agnostic platform affording IT professionals maximum flexibility for efficient integration in any computing environment. The Rackwise DCiM XTM offering provides features and functionalities to assure reliability, identify hidden capacity, and improve efficiencies resulting in accelerated returns on investments through significantly optimized data center facilities and IT infrastructures. Rackwise DCiM XTM integrates device level, real-time monitoring with advanced modeling, reporting, analytics and other critical capabilities, enabling clients to more effectively manage today's high density computing configurations and virtualized data centers, mitigate risks associated with cascading faults and other potential inefficiencies within the infrastructure, and facilitate progress to more sustainable "green" data centers.

Rackwise® products and services are used by over 150 companies worldwide. For more information, visit www.rackwise.com.

Press releases you might also be interested in
Weitere Informationen zum Thema "Software":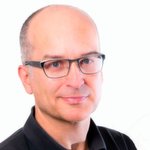 Was leistet Künstliche Intelligenz im Marketing?
Künst­lich in­tel­li­gen­te Tech­no­lo­gi­en fin­den heu­te in fast al­len Be­rei­chen des di­gi­ta­len Mar­ke­tings An­wen­dung. An­ders als bei tra­di­tio­nel­len Me­di­en wie TV, Print oder Out of Ho­me, die meist lan­ge Vor­lauf- und Pro­duk­ti­ons­zei­ten be­nö­t­i­gen, pro­fi­tie­ren Wer­be­t­rei­ben­de im On­li­ne­mar­ke­ting von Bu­chung und Aus­lie­fe­rung in Echt­zeit, Wer­be­mit­teln, die sich je nach Um­feld und Be­trach­ter au­to­ma­tisch opti­mie­ren, und ei­nem prak­tisch gren­zen­lo­sen In­ven­tar.
Weiterlesen