QUBYX Launches a Free On-Line Display Test Tool
QUBYX, a developer of professional display management solutions, today announced the launch of a completely free web-based tool for display performance testing and quality assurance
Nice

, (PresseBox) -
QUBYX Software Technologies Limited, a technology contributor to color management and medical imaging industries, has launched its new web-based Display Test, that allows testing imaging precision on any display on-line, free of charge, and without a measurement device.

The new tool measures luminance reproduction accuracy of a display without any measurement device, based on randomly generated test combinations of letters and numbers. The contrast of the symbols to the background gradates from significant to just noticeable. The just noticeable difference can be visible only on a highly accurate, well-calibrated display. Thus, performance benchmark value of a display is calculated based on the proportion of easily identifiable symbols to barely discernible or not visible ones.

"We are happy to provide this FREE application that will be helpful to verify and quantify the quality of displays, used for diagnostics or viewing of medical images, "says Marc Leppla, Director of QUBYX.

QUBYX Display Test allows free and easy, but reliable display performance checking. Automatic generation of test combinations contributes to the objectiveness of the test. With embedded test patterns, visual tests are not always objective, as in the course of time the user knows the pattern well enough to predict or guess what is supposed to be on it. On the contrary, randomly generated test combinations never repeat twice, which ensures that test results will not be fabricated.

The scheduling feature enables the user to plan further display performance tests. On a due date, an e-mail notification will be sent to the specified e-mail address to remind about the scheduled test. Test results are e-mailed to the user immediately after the test is performed. These results can be then printed and filed in order to document display performance.

Display Test can be used in such industries, relying on display imaging quality, as desktop publishing and design, medical imaging, photography, geospatial visualization, and others. The tool allows imaging industries professionals to verify display performance over time, compare imaging quality of multiple displays, make sure the displays of telecommuters are within the company imaging standards, delegate quality assurance tasks to co-workers and check the results they receive. Due to the utmost simplicity of the test, it does not take a quality assurance technician to perform it. Display Test is easily accessible anywhere, free of charge, fast to use, and does not require a measurement device, which considerably cuts down the time and cost of display quality maintenance.

QUBYX Display Test is available at the following link: www.qubyx.com/displaytest. QUBYX encourages the users to take advantage of this free on-line tool.
QUBYX LTD
QUBYX is a technology contributor to Medical Imaging and Color Management industries.Our solutions include Display Management systems, Color Calibration and Verification software for Medical Imaging and Defence Industries use. QUBYX software assures you the quality of your display image always conforms to the highest standards of any industry relying on professional monitors. QUBYX is a privately owned company, headquartered in Nice, France. For more information about QUBYX, visit www.qubyx.com.


Press releases you might also be interested in
Weitere Informationen zum Thema "Software":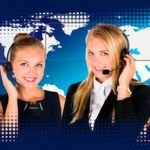 Vom Dreiklang von Compliance, ITSM und DSGVO
Am 25. Mai 2018 ist es so weit: Die zwei­jäh­ri­ge Über­gangs­zeit der EU-Da­ten­schutz-Grund­ver­ord­nung (EU-DSG­VO) en­det und das Ge­setz tritt mit al­len Kon­se­qu­en­zen in Kraft. Das stellt Un­ter­neh­men je­der Grö­ß­en­ord­nung vor enor­me Her­aus­for­de­run­gen. So ver­langt die Ver­ord­nung eu­ro­pa­weit von al­len Be­trie­ben, sämt­li­che Ge­schäft­s­pro­zes­se kon­ti­nu­ier­lich zu über­prü­fen und zu ak­tua­li­sie­ren, die mit der Ver­ar­bei­tung per­so­nen­be­zo­ge­ner Da­ten zu tun ha­ben.
Weiterlesen