QIAGEN and Exosome Diagnostics to develop first-in-class, non-invasive diagnostics for key genetic biomarkers in lung and other cancers
Germantown, Maryland, and Hilden, Germany

, (PresseBox) -
.
- Expanding collaboration to develop FDA-regulated diagnostics based on exosomes to measure gene mutations targeted by new anti-cancer therapies
- Non-invasive detection of biomarkers from blood reduces patient risk and advances access to the benefits of personalized medicine
- Automated biofluid-based molecular diagnostics have significant potential to replace many costly and invasive tissue biopsies and add new testing options
- QIAGEN set to launch during 2014 the first in a series of new sample preparation kits for processing nucleic acids from biofluid exosomes

QIAGEN N.V. (NASDAQ: QGEN; Frankfurt Prime Standard: QIA) today announced an expansion of its strategic partnership with Exosome Diagnostics Inc. to develop a first-in-class, non-invasive molecular in-vitro diagnostics for use in diagnosing and monitoring patients. The novel blood based diagnostic detects certain mutations of an undisclosed gene associated with non-small cell lung cancer (NSCLC) and other malignancies and has the potential to be paired with several new anticancer therapeutics. QIAGEN will have worldwide exclusive rights for commercialization and intends to submit the test to the U.S. Food and Drug Administration (FDA) following clinical validation. Financial terms were not disclosed.

Exosomes are the messenger packages in a fundamental biological communication system that transmits genetic instructions from cell to cell. The technology developed by Exosome Diagnostics allows non-invasive detection of key disease associated gene mutations and gene expressions in blood, urine and cerebrospinal fluid without the need for a risky and burdensome surgical tissue biopsy. The integration of Exosome Diagnostics' technology with QIAGEN's proven sample technologies is expected to create cost effective, easy-to-use and automated sample-to-result workflows for clinical research and healthcare.

In 2013, QIAGEN and Exosome Diagnostics announced plans to launch the first in a series of high-performance sample preparation kits for processing nucleic acids from biofluid exosomes during the second quarter of 2014.

"We are excited about this new testing option, which has the potential to expand our existing and future assay portfolio", said Peer M. Schatz, Chief Executive Officer of QIAGEN. "Biofluid-based tests can significantly increase the value of molecular diagnostics in diseases that currently depend on tissue biopsies. We look forward to our expanded collaboration with Exosome and to create solutions for healthcare and science which can improve lives."

James McCullough, Chief Executive Officer of Exosome Diagnostics, said: "The ability to perform molecular diagnostic tests on easily accessible biofluids represents an important advance in personalized medicine. It will allow physicians to follow patient's disease status more closely and to provide the best possible treatment. QIAGEN is the ideal partner to bring robust, regulated exosome technology products to the global clinical market place."

About Exosomes

Exosomes and other microvesicles are a key part of the body's complex communication system, transferring genetic instructions between cells. Shed under both normal and pathological conditions, they can be isolated from biofluids such as blood, urine and cerebrospinal fluid. Exosomes carry nucleic acids (RNA and DNA) and proteins from their host cells and are widely considered to be an essential new source for biomarker discovery for use in personalized healthcare diagnostics. Tumor cells, for instance, release exosomes which contain tumor-specific RNAs that can be isolated from blood and urine instead of from biopsies. Exosome Diagnostics' proprietary technology makes use of the presence and stability of nucleic acids in exosomes and other microvesicles to detect and measure levels of genes in biofluids normally only accessible through tissue biopsy and determine implications in cancer, neurodegenerative, metabolic, infectious and other diseases.
QIAGEN N.V.
QIAGEN N.V. is a Netherlands holding company publically traded on NASDAQ and Frankfurt Prime Standard. The Company is the leading global provider of Sample & Assay Technologies that are used to transform biological materials into valuable molecular insights. Sample technologies are used to isolate and process DNA, RNA and proteins from biological samples such as blood or tissue. Assay technologies are then used to make these isolated biomolecules visible and ready for interpretation. QIAGEN markets more than 500 products around the world, selling both consumable kits and automation systems to customers through four customer classes: Molecular Diagnostics (human healthcare), Applied Testing (forensics, veterinary testing and food safety), Pharma (pharmaceutical and biotechnology companies) and Academia (life sciences research). As of September 30, 2013, QIAGEN employed more than 4,100 people in over 35 locations worldwide. Further information can be found at http://www.qiagen.com.
Press releases you might also be interested in
Weitere Informationen zum Thema "Medizintechnik":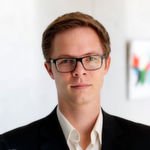 "AppliedAI"-Initiative will KI in Deutschland voranbringen
Je­des Jahr ein deut­sches Start-up aus dem Um­feld der Künst­li­chen In­tel­li­genz (KI) in die in­ter­na­tio­na­len Top-100-Lis­ten brin­gen – so lau­tet ei­nes der Zie­le, das sich die In­i­tia­ti­ve "Ap­p­lie­dAI" auf die Fah­ne ge­schrie­ben hat. Un­ter der Äg­i­de der Baye­ri­schen Staats­re­gie­rung und mit Un­ter­stüt­zung der Tech­ni­schen Uni­ver­si­tät Mün­chen ko­ope­rie­ren 26 For­schung­s­ein­rich­tun­gen und Kon­zer­ne.
Weiterlesen