QIAGEN Introduces Novel Modular Processing Platform
QIAsymphony® SP offers highest flexibility, convenience and safety for a broad range of sample and assay applications
Venlo, The Netherlands

, (PresseBox) -
QIAGEN N.V. (Nasdaq: QGEN; Frankfurt, Prime Standard: QIA) today announced the launch of QIAsymphony® SP, the first system of a novel modular platform which offers laboratories a new level of flexibility, convenience and safety in automated processing of a broad range of molecular sample and assay applications. With QIAsymphony SP, QIAGEN is launching the first module in its new series of modular instruments which can be integrated to automate entire workflows - from sample to result. The QIAsymphony is the result of the largest development program ever undertaken at QIAGEN. The system is currently designed to meet users' needs in the areas of applied testing, pharmaceutical and life science research. Following the validations and filings required in the respective countries, QIAGEN will further expand the use of the platform into the molecular diagnostics market.

QIAsymphony SP allows users to load samples in many formats and of many types and to isolate, purify and prepare target analytes for further analysis. This step is considered by far the most challenging in any molecular analysis. QIAsymphony SP is designed to meet labs' increasing flexibility and workflow needs. The system enables the handling of an extensive variety of starting materials and a wide range of input volumes. Over 40 protocols to process DNA, RNA and proteins have been optimized for use on the QIAsymphony. The system has incorporated many first-of-their-kind features in molecular processing including the essential features of continuous loading of sample racks, reagents and consumables, and the ability to perform several purification procedures on one batch of samples without reloading reagents (random access). The system is designed to provide value in a wide bandwidth of throughput settings, from a few samples a day up to a few hundred.

QIAsymphony SP is a system that performs the most advanced processes but at the same time can be operated by a novice without the need for costly retraining of laboratory staff. Touch screen operations provide highest convenience and bar codes allow easy tracking of samples and reagents, guaranteeing maximum safety and reproducible results.

"We are very excited to unveil our QIAsymphony platform and with it the first module: QIAsymphony SP. Standardization and process safety are key for today's labs", says Peer Schatz, CEO of QIAGEN. "Cutting-edge technologies, innovative functions and proven QIAGEN chemistries make the QIAsymphony a truly unique solution and create a strong basis for further expansion of our already broad and leading offering of automated sample & assay technologies."

QIAsymphony was launched together with two other QIAGEN automation platforms: QIAxcel and EZ1 Advanced at LabAutomation 2008, the world's largest conference for laboratory automation held in Palm Springs January 27-30. The Company's platform portfolio also includes the QIAcube, a versatile and compact system which was launched in 2007 for the low- to medium-throughput range as well as the QIAGEN BioRobot series (BioRobot Universal System and BioRobot MDx) for high throughput requirements.

About QIAsymphony
- Cutting-edge technology, innovative functions and proven and leading QIAGEN chemistries for highest-performance results
- QIAsymphony SP is the first element launched of a modular system designed to automate whole workflows from sample to result
- New level of flexibility in sample processing and applications
- Features touch screen operations, bar-coding of samples and reagents
- Process allows continuous loading of 1 to 96 samples per run
- Random access processing of multiple protocols without reloading reagents
- Pictures are available at http://www.qiagen.com/goto/qiasymphonyimages/

QIAsymphony SP is intended to be used only in combination with QIAsymphony SP Kits for applications described in the respective QIAsymphony SP Kit handbook. QIAsymphony SP Kits are intended for laboratory use. No claim or representation is intended for its use to provide information for the diagnosis, prevention, or treatment of a disease.
QIAGEN N.V.
QIAGEN N.V., a Netherlands holding company, is the leading provider of sample and assay technologies. Sample technologies are used to isolate and process DNA, RNA, and proteins from biological samples such as blood or tissue. Assay technologies are used to make such isolated biomolecules visible. QIAGEN has developed and markets more than 500 consumable products as well as automated solutions for such consumables. The company provides its products to molecular diagnostics laboratories, academic researchers, pharmaceutical and biotechnology companies, and applied testing customers for purposes such as forensics, animal or food testing, and pharmaceutical process control. QIAGEN's assay technologies include what is considered to be the broadest panel of molecular diagnostic tests available worldwide. This panel includes the only FDA-approved test for human papillomavirus (HPV), the primary cause of cervical cancer. QIAGEN employs more than 2,800 people in more than 30 locations worldwide. Further information about QIAGEN can be found at http://www.qiagen.com/.
Press releases you might also be interested in
Weitere Informationen zum Thema "Medizintechnik":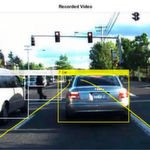 Neue Tools für Deep Learning und autonomes Fahren
Ma­thWorks stellt Re­lea­se 2018a (R2018a) mit ei­ner Rei­he neu­er Funk­tio­nen in MAT­LAB und Si­mu­link vor. Dar­un­ter fal­len u.a. die Pre­dic­ti­ve Main­tenan­ce Tool­box zum Ent­wer­fen und Tes­ten von Al­go­rith­men für die Zu­stands­über­wa­chung und Pre­dic­ti­ve Main­tenan­ce und das Ve­hi­c­le Dy­na­mics Block­set für die Mo­del­lie­rung und Si­mu­la­ti­on von Fahr­zeug­dy­na­mik in ei­ner vir­tu­el­len 3D-Um­ge­bung.
Weiterlesen