Leading radio company is dreaming of a green christmas
PURE Expands Ecoplus™ Range In Time For Christmas
London

, (PresseBox) -
Leading DAB digital radio manufacturer PURE has expanded its EcoPlus range in time for Christmas to now include fifteen radios with significantly reduced environmental impact. People looking for 'green' Christmas presents can now choose from a range which suits every lifestyle and includes a wide choice of portable and clock DAB radios and even a microsystem and a DAB radio with integrated iPod dock.

"The only environmental impact our customers want to have this Christmas is a little noise pollution as they blast out the festive hits," said PURE General Manager, Paul Smith, "and with a full range of radios and a new CD-microsystem with reduced environmental impact we're glad to be able to help them give a present to the planet."

EcoPlus sets the bar for: reduced power consumption; use of materials from recycled and sustainable sources; packaging size; and use of components with minimised environmental impact.

PURE's EcoPlus family now consists of: Move; ONE; PocketDAB 1500; Élan DX-40; Élan RV-40; EVOKE-1S; EVOKE-2XT; EVOKE-3; Oasis; TEMPUS-1S; Siesta; Chronos II; Chronos CD; Chronos iDock and DMX-20.

All EcoPlus product packaging shares a consistent look and feel with a memorable EcoPlus logo and an eye-catching tree motif. They also clearly show in a graphical form, the product's standby and operational power compared to the industry average. Products within the EcoPlus range have reduced power consumption both in use and in standby. Standby and active power consumption have been made significantly lower than the industry average*.

EcoPlus products are packaged using cardboard produced with a minimum of 70% recycled material, and finished using water-based varnish. Internal pulp trays are 100% recycled, and the user documentation is printed on 100% recycled paper using soya-based inks. Packaging size has also been optimised to reduce materials used and minimise the environmental cost of transport.

All current PURE battery operated radios now use the unique, innovative ChargePAK rechargeable battery packs. These are not only more cost-effective and convenient for the consumer, but also avoid the need for alkaline batteries to be put in landfill sites. PURE products also conform to the RoHS (Restriction of Hazardous Substances) standard.

Smith continues: "With EcoPlus, we are proud to be leading the way in reducing environmental impact in the consumer electronics sector. We will ensure that EcoPlus continues to evolve to further decrease our impact on the environment. Any thoughts or suggestions are welcomed and can be emailed to ecoplus@pure.com."

For more information log onto www.pure.com/ecoplus

* source: Engineers at PURE Digital measured the active and standby power consumption of the top ten best-selling portable and clock radios of 2006, and showed their average power consumption alongside the EcoPlus products. An illustration of this can be found on the PURE website – www.pure.com/ecoplus
PURE (Imagination Technologies)
PURE Digital is the world's leading manufacturer of DAB digital radios, the number one supplier of radios in the UK, and the creator of EVOKE-1XT, the world's most popular DAB radio. A UK business using UK technology, PURE Digital offers the widest range of award-winning DAB radios. PURE Digital is a division of Imagination Technologies Group plc. See www.pure.com.
Press releases you might also be interested in
Weitere Informationen zum Thema "Consumer-Electronics":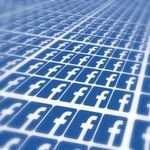 Facebook-Chef Zuckerberg räumt nach Daten-Skandal Fehler ein
Fa­ce­book-Chef Mark Zu­cker­berg hat im Skan­dal um den Miss­brauch von Nut­zer­da­ten durch die Fir­ma Cam­brid­ge Ana­lyti­ca Feh­ler ein­ge­räumt. Das Ver­trau­en der Nut­zer, die ih­re Da­ten dem On­li­ne-Netz­werk an­ver­trau­en und er­war­ten, dass sie si­cher sind, sei ver­letzt wor­den, schrieb Zu­cker­berg am Mitt­woch in ei­ner ers­ten Re­ak­ti­on auf die seit dem Wo­che­n­en­de be­kann­ten Ent­hül­lun­gen.
Weiterlesen