Pulse Electronics' Sidewinder Current Sensor Provides 97% Reliability after 20 Years of 24/7 Service
Reliability Report estimates MTTF of Sidewinder to be 615 years with 90% confidence
San Diego, Calif.

, (PresseBox) -
Pulse Electronics Corporation (NYSE: PULS), a leading provider of electronic components, announces the publication of a new test report demonstrating the reliability and longevity of its Sidewinder® AC current sensing technology. The report demonstrates that Sidewinder based products achieve at least 97% reliability after 20 years of 24/7 service and have an estimated mean time to failure (MTTF) of 615 years with 90% confidence. The report also outlines the scope of the testing, reference standards, set-up, procedure, and results of the tests. Data analysis and findings of these tests support previous claims that Pulse's Sidewinder current sensors can handle the rigors in commercial and high reliability applications, such as outdoor electricity metering equipment.

"Through the use of recognized industry testing standards, Pulse has verified Sidewinder designs to be suitable for use in mission critical end products that require maximum uptime and reliability," said Glenn Roemer, field application engineer, Pulse Electronics. "The excessive and constant stresses applied in a controlled application accelerate the aging and failure mechanism of the component under test. We are very pleased that the test results support previous life-stress modeling data."

Pulse's Sidewinder AC current sensors are used in applications such as distributed power generation, renewable energy and storage, load balancing, power monitoring, advanced metering infrastructure (AMI), circuit breaker panels, and smart meters. They provide a highly linear output voltage over a very wide dynamic range from 0.1 to 1000 amperes. The Sidewinder products differ from traditional current sense transformers because they do not contain a magnetic core. This makes them more accurate and linear, lighter, easier to assemble, less expensive, and offers flexibility of design to suit wide ranging applications.

More information can be found in the test report, located at: www.pulseelectronics.com/download/3799/g047 and on the Pulse Electronics website at www.pulseelectronics.com/sidewinder-p3.

Cautionary Note: To the extent that statements in this press release are not strictly historical, such statements are "forward-looking" and made pursuant to the safe harbor provisions of the Private Securities Litigation Reform Act of 1995. These forward-looking statements are based on the Company's current information and expectations. These forward-looking statements are subject to certain risks and uncertainties that could cause actual results to differ materially from the statements made. Examples of such risks include those related to the risk factors disclosed from time to time in the Company's SEC filings, including, but not limited to, those discussed in the Company's most recent reports on Form 10-K, 10-Q and 8-K, and any amendments thereto. All such risk factors are incorporated herein by reference as though set forth in full. The Company undertakes no obligation to update any forward looking statement.
Pulse Electronics
Pulse Electronics is the electronic components partner that helps customers build the next great product by providing the needed technical solutions. Pulse Electronics has a long operating history of innovation in magnetics, antennas, and connectors, as well as the ability to ramp quickly into high-quality, high-volume production. The Company serves the wireless and wireline communications, power management, military/aerospace and automotive industries. Pulse Electronics is a participating member of the IEEE, SFF, OIF, HDBaseT Alliance, CommNexus, and MoCA. Visit the Pulse Electronics website at www.pulseelectronics.com.


Press releases you might also be interested in
Weitere Informationen zum Thema "Electrical Engineering":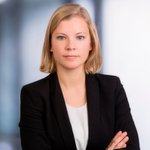 IDC stellt Smart-Cities-Prognosen vor
Im Rah­men der Fu­tu­re­s­ca­pe-Prog­no­sen ha­ben sich die Markt­for­scher von IDC auch dem The­ma Smart Ci­ties ge­wid­met. Sie ver­öf­f­ent­lich­ten die Top 10 der Vor­her­sa­gen, die sich im Zu­ge der Di­gi­ta­len Trans­for­ma­ti­on auf re­gio­na­le und lo­ka­le Be­hör­den aus­wir­ken wer­den.
Weiterlesen