Prysmian To Launch Verticasatm Optical Cable Allowing Easier Fibre Access To Buildings
Milano

, (PresseBox) -
Prysmian, a leading player in the cable industry, today announced the launch of the VertiCasaTM system, the latest addition to its growing FTTH (Fibre to the Home) product portfolio. Designed specifically to bring optical fibre directly to residents of high-rise apartments and offices, the heart of the VertiCasaTM system features a new concept in optical cable construction allowing remarkably easy fibre access and break-out.

The VertiCasaTM system provides a fast and flexible means of connecting users in high-rise buildings and multi-dwelling units (MDU). The system comprises a main riser cable of up to 96 fibres, which can be branched directly to individual subscribers on different floors of the MDU without the need for splicing of fibre within the riser of the building. Fibres are extracted from breakout windows in the main cable using Prysmian's patented method. This allows the required length of protected 'easy strip' fibre to be routed directly from the main body of the cable through to the end user. A pre-connectorised drop cable provides the final customer connection.

With the current surge in the growth of broadband services, there is a need to provide higher bandwidth capability - both upstream and downstream - to the end user. This continues to drive the deployment of more optical fibre in the last-mile access network. Efficient and cost-effective methods of fibre deployment are demanded by the network operator with installation in high-rise buildings or multi-dwelling units (MDUs) being one of the major challenges today facing the providers of these fibre systems.

With Prysmian's own G657 compliant CasaLightTM fibre being used within the VertiCasaTM system, maximum performance is ensured in the presence of the tight bends often encountered when making final customer connections. Furthermore, CasaLightTM is fully compliant with traditional G652 fibres ensuring full system compatibility with existing networks. The VertiCasaTM system comprises all supporting accessories and connectivity products necessary to complete the full installation from main fibre distribution point, generally in the basement of the MDU, through to the end user.

The VertiCasaTM received an extremely positive reaction when it was previewed at Prysmian's two month long European FTTH Roadshow recently, with the easy fibre access and speed of installation attracting great attention.

Production of the VertiCasaTM system has now begun at Prysmian's facilities in Italy and UK with initial deployments now commencing at several locations in Western Europe and with further schemes planned in several worldwide locations in early 2008.
Prysmian
A leading player in the industry of high-technology cables and systems for energy and telecommunication, the Prysmian Group is a truly global company with sales exceeding 5 billion euro in 2006 and a strong position in higher-added value market segments. With its two businesses, Energy Cables & Systems (submarine and underground cables for power transmission and distribution, for industrial applications and for the distribution of electricity to residential and commercial buildings) and Telecom Cables & Systems (optical cables and fibres and copper cables for video, data and voice transmission), Prysmian boasts a global presence with subsidiaries in 35 countries, 54 plants in 21 countries, 7 Research & Development Centres in Europe, USA and South America, and over 12,000 employees. Specialising in the development of products and systems designed to meet clients' specific requirements, Prysmian's key strengths include: a focus on Research & Development, the capacity to innovative on products and production processes, and the use of advanced proprietary technologies. Prysmian is listed on the Milan Stock Exchange Blue Chip index.
Press releases you might also be interested in
Weitere Informationen zum Thema "Electrical Engineering":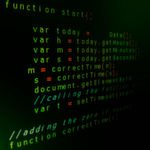 IoT-Basics – Big Data zwischen Hype und realem Nutzen
Im be­kann­ten Gart­ner Hy­pe Cy­c­le für Tech­no­lo­gie­t­rends taucht Big Da­ta mitt­ler­wei­le gar nicht mehr auf. Doch ist Big Da­ta kei­nes­wegs pas­sé, son­dern be­reits fest im Dai­ly Bu­si­ness ver­an­kert. Aber was ist Big Da­ta ei­gent­lich? Der Ar­ti­kel ver­sucht ei­ne Be­griffs­klär­ung.
Weiterlesen