Abu Dhabi Airport Services selects the proveo Airport Visualiser
After the impressive results of a pilot installation, Abu Dhabi Airport Services will install the proveo Airport Visualiser on their entire fleet of ground support equipment
Abu Dhabi / Frankfurt

, (PresseBox) -
proveo, part of Zebra Enterprise Solutions at Zebra Technologies (Nasdaq: ZBRA) and the leading software provider addressing the real-time requirements of ground handlers, airlines and other aviation service providers, announces the signing of a major contract with Abu Dhabi Airport Services (ADAS).

ADAS provides ground services at the airports of Abu Dhabi, Al-Ain, Al-Bateen, Delma and Al-Dhafra, all located in the emirate of Abu Dhabi. A trial project for some fifty units of GSE in 2008 very quickly made clear that ADAS could benefit enormously from the Airport Visualiser. The proveo system helped ADAS identify substantial savings and facilitated an optimisation of ADAS' operations, including improved safety standards. These conclusive results clearly convinced ADAS of the benefits of a GSE telematics system and they issued a tender in October 2008. Subsequently ADAS has now selected proveo to roll out the proveo system to their entire fleet of GSE, amounting to a total of 472 units. Fifty of these units belong to Abu Dhabi's in-flight catering company. The proveo hardware Infoman will be installed on a large variety of GSE, covering amongst others GPUs, ACUs, conveyor belts, baggage tractors, pushback tractors, passenger buses, and water trucks.

"We have seen immediate benefits from the day the trial project went live. The information available through the Airport Visualiser supports operational and strategic decisions. Once the proveo system has been installed on all our equipment it will allow us to make smarter procurement plans, have more accurate maintenance schedules and drive efficiency and productivity gains", says Richard Backhouse, Assistant General Manager Strategic Planning, at Abu Dhabi Airport Services.

The project started in January 2009 and is due to be completed by March 2010. With the aid of the Airport Visualiser, ADAS will be able to exactly trace their GSE on the apron in real-time and obtain information on engine status and hours as well as the operational status of their GSE. From the modular Airport Visualiser solution, ADAS has, amongst others, opted for the Access Control function that allows for precise user identification and thus stops unauthorised use of GSE and helps to reduce damage done to the equipment.

The proveo system will also provide operators with information on the fuel level of the GSE. This leads to an optimised use of material and man power, as only GSE that actually need to be refuelled are taken out of the service. Last but not least, ADAS will streamline their maintenance processes by switching from time to engine hour based maintenance, supported by proveo's Maintenance Forecasting function.

Jens Roder, proveo's Head of Projects for the Middle Eastern region comments: "I am delighted that we can start working on this project. From day one, the commitment and enthusiasm that ADAS demonstrated was evident and impressive. We are pleased that the remarkable results of a pilot installation convinced ADAS to enter into a full-fledged cooperation with proveo, further strengthening proveo's impressive presence in the Middle Eastern region."

About Zebra Technologies

Zebra Technologies Corporation improves customers' business performance through products and solutions that identify, track and manage assets, transactions and people. In more than 100 countries around the world, more than 90 percent of Fortune 500 companies use innovative and reliable Zebra printers, supplies, RFID products and software to increase productivity, improve quality, lower costs, and deliver better customer service. Information about Zebra and Zebra-brand products are available at http://www.zebra.com.
proveo GmbH
The proveo Airport Visualiser is the leading software solution addressing the real-time requirements of ground handlers, airlines and other service providers on the airport apron for vehicle and equipment localisation, tracking, safety/security, asset and maintenance management as well as process optimisation. proveo is part of the Zebra Enterprise Solutions group, a division of Zebra Technologies Corporation. Zebra Enterprise Solutions extends Zebra's reach beyond passive RFID by employing state-of-the-art software and hardware solutions to locate, track, manage, and optimize high-value assets, equipment and people across the world's largest supply chains. Whether tracking containers through a port, optimizing parts for manufacturing, or managing ground support equipment at an airport, the real-time asset management solutions from the combination of Navis, WhereNet, proveo, and Multispectral Solutions provide improved visibility and velocity to gain measurable business improvements. Utilizing products that are based on ISO/IEC 24730-2, Cisco CCX Wi-Fi, precision GPS, and UWB technologies, Zebra Enterprise Solutions offers a wide range of location solutions that are "application matched," enabling its customers to put the right asset in the right place at the right time. For more information about Zebra Enterprise Solutions visit http://www.zebra.com/zes.
Press releases you might also be interested in
Weitere Informationen zum Thema "Software":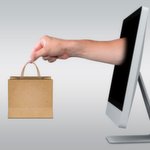 "Also bringen wir unseren Kunden in die Cloud"
Nach der Ent­schei­dung für die Cloud und dem Fest­le­gen ei­ner Cloud-St­ra­te­gie geht es an­sch­lie­ßend dar­um, ei­ne An­for­de­rungs­ana­ly­se durch­zu­füh­ren, ei­nen Sys­tem­ent­wurf an­zu­fer­ti­gen und schluss­end­lich die Cloud-In­fra­struk­tur ein­zu­rich­ten und zu tes­ten. Das klingt al­les recht tri­vial und äh­nelt stark der Vor­ge­hens­wei­se bei ei­nem de­di­zier­ten Hos­ting, al­ler­dings gibt es ei­ni­ge be­son­de­re Punk­te auf die in ei­ner Cloud-Um­ge­bung zu ach­ten ist.
Weiterlesen