Propellerhead Reason Version 4 Available in Stores Worldwide Today
Largest update ever is jam-packed with features for quickly creating better sounding music
Stockholm

, (PresseBox) -
Propellerhead Software today announced public availability for Reason version 4. Reason version 4 can be purchased from retailers worldwide and Propellerheads online store, the PropShop. The new version boasts Thor, a highly sophisticated, superior sounding synthesizer, the ReGroove mixer, a new way to adjust the rhythmic feel of tracks, RPG-8, a versatile arpeggiator, a completely rebuilt sequencer coupled with many other workflow enhancements that give musicians the control and power to make great sounding music faster and easier than ever.

"We've always strived to help artists take their musical ideas and turn them into great sounding tracks fast," says Ernst Nathorst-Böös, CEO and founder of Propellerhead Software. "We believe Reason Version 4 comes closest to achieving that goal, and in a fashion that makes music creation truly enjoyable."

Thor, Polysonic Synthesizer, takes sound creation to a new level delivering a veritable "museum" of synthesis techniques wrapped into one instrument. With six open "slots," Thor brings together six different oscillators with four different filter modules plus wave shaping, enveloping and effects. Thor offers a plethora of modulation routings that enable users to exchange audio and control signals just like original analog synths. The result is a fantastic, fullsounding instrument that is extremely light on CPU usage.

The ReGroove Mixer takes traditional groove and swing quantization from sequencers to a more flexible, userfriendly paradigm of a mixing console. Using the ReGroove Mixer, users can apply in realtime varying amounts of swing, shuffle and groove to tracks. This revolutionary handson approach gives users 32 "groove channels" that can be assigned to sequencer lanes, providing individual settings for groove strength, timing shift, velocity, duration and other parameters nondestructively. Users can create their own templates. In addition, Reason ships with a large selection and variety of grooves—extracted from live recordings, famous beat boxes and even vinyl funk gems of the 70s.

Reason's sequencer has been completely redesigned and rebuilt into a more intuitive and powerful tool, giving users unprecedented control while maintaining Reason's simple streamlined workflow. Users can quickly make global edits using "clips," assign notes and controller events to different "lanes," manage multiple takes, and edit events numerically—to name but a few of the hundreds of enhancements. Controller data now uses vector automaton for the smoothest of transitions. Users can manage tempo and time signature changes through a transport track.

The RPG-8 monophonic arpeggiator device provides a wide away of controls for arpeggiation. Very easy to use, yet deceptively powerful, the RPG-8 provides endless creative possibilities for each of Reason's sound sources.

Reason version 4 features a number of other improvements and enhancements. Reason is now fully localized into English, French, German and Japanese, including all menus, interface items, help files and documentation. The transport control and hardware interface have been redesigned for easier use. A floating tools window lets users access devices, editing commands and groove controls without having to invoke menus or dialog boxes. The included Factory Sound Bank has grown considerably including over 200 "signature" Thor patches from wellknown artists and sound designers. The Combinator and NN-XT devices have received enhancements especially useful for sound designers and live musicians.

Pricing and availability
Available today, Reason version 4 is priced at MSRP is EUR €449 / USD $499.

Upgrades from any prior registered version of Reason are MSRP EUR €99 / USD $129. All users who purchased Reason after June 1, 2007 are entitled to a free upgrade with proper invoice/receipt documentation. Users should contact their local incountry distributors to for details on getting the upgrade.

For further information see: http://www.propellerheads.se/reason
Propellerhead Software
Propellerhead Software is a privately owned company based in Stockholm, Sweden. Formed in 1994, Propellerhead has created some of the most innovative new music software (ReBirth, ReCycle and Reason) and technology standards, including ReWire and the REX file format, which are used extensively in all kinds of music production. Propellerhead ReBirth program was the first virtual emulation of vintage analog gear— a trend that now dominates music software. www.propellerheads.se.
Press releases you might also be interested in
Weitere Informationen zum Thema "Software":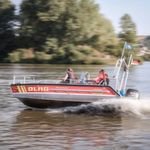 DLRG nutzt Ressourcen der Profitbricks-Cloud
Di­gi­ta­le Trans­for­ma­ti­on in Ve­r­ei­nen ist Zu­kunfts­mu­sik? Nicht so bei der Deut­schen Le­bens-Ret­tungs-Ge­sell­schaft. Bald wer­den über 1,6 Mil­lio­nen Ret­tungs­schwim­mer und eh­renamt­li­che Mit­ar­bei­ter über die Pro­fit­Bricks-Cloud si­cher ver­wal­tet. Wie SE­WO­BE 1,6 Mil­lio­nen DLRG-Mit­g­lie­der da­ten­schutz­kon­form in der Pro­fit­Bricks-Cloud ver­wal­tet, zeigt ei­ne ak­tu­el­le Fall­stu­die.
Weiterlesen