PROMISE Technology Announces Global Availability of VTrak A-Class - Shared Scale-Out SAN Storage Solution for the Media and Entertainment Market
Rich Media Solution for Big Data, 4K Content Optimized for Post-Production, Broadcast, Data Asset Management, Archiving Workflows
HSINCHU, Taiwan / MILPITAS, Calif.

, (PresseBox) -
PROMISE Technology, Inc., a recognized global leader in the storage industry and the leading developer of high-performance storage solutions tailor-made for the media and entertainment market, announced today that its VTrak A-Class is now globally available through PROMISE's network of distributors and value added resellers. Unveiled in April at the NAB Show in Las Vegas, the VTrak A-Class is an all-in-one SAN solution which eliminates the need to purchase a separate primary metadata storage server, secondary metadata storage server, and metadata storage device/array in order to create a shared SAN solution. As a single integrated vendor solution, it addresses creative professionals such that it is easy to deploy, energy efficient, and cost effective.

Addressing the rapidly growing demand for 4K (or Ultra HD) content - which requires significantly more storage space than HD applications - the VTrak A-Class delivers high-performance file sharing for nearly all aspects of media and entertainment, including video, film and broadcast, at a fraction of the cost of its competitors. The VTrak A-Class reduces the complexity of a SAN configuration to a single unit with single unified managed software, such that separate metadata software and separate RAID software are unnecessary, making for a low cost of entry solution which you can "pay as you grow." Requiring zero server hardware, the new solution allows for high-performance collaborative editing right out of the box, using PROMISE's high performing, low latency filesystem, VTrakFS. PROMISE's new storage solution enables multiple clients running Windows®, Mac OS® X or Linux to access a shared SAN filesystem over Fibre Channel. Additionally, the VTrak A-Class allows storage capacity to "scale out" to 7 plus petabytes (with 4TB drives) - all while remaining online and without downtime.

Ever since the VTrak A-Class was first introduced in the US this past April, professionals in the media and entertainment market have been sharing their experiences with this 'breakthrough' solution. According to Jason Goodman, CEO and Founder of 21st Century 3D, "The VTrak A-Class is an absolute breakthrough in SAN storage...You just plug everything in and you're ready to go... It is ideal for on-set storage, particularly in 3-D." Click here to see more PROMISE rich media end user testimonials.

For years, PROMISE has been trusted by thousands of companies in the media and entertainment marketplace to store their most precious digital assets. VTrak A-Class Appliances continue the PROMISE legacy of delivering optimized storage solutions that users and applications require - at performance double that of most competing solutions, and up to 50% cost savings. Click here to see the number of streams tested by format without dropped frames.

"The VTrak A-Class is really ideal for creative professionals in post-production and broadcast who require high performance shared storage optimized for 4K or 3D applications, or photographers, editors and IT professionals who require a storage solution that will lower their total cost of ownership while also being easy to deploy," said James Lee, CEO, PROMISE Technology. "Ever since the VTrak A-Class debuted, the response from our customers has been outstanding and we are very excited that the new solution is now available to professionals around the world."

Key Benefits of the VTrak A-Class Include:



High-performance, low latency over a shared SAN optimized for high definition resolution, providing over 5,500MB/s Sequential Read and 2,400MB/s Sequential Write performance, per node up to eight nodes.
Collaborative editing "SAN in a Box", right out of the box. No additional cost of switch needed for 4 clients or less, which means no additional equipment, or additional complexity.
Supports heterogeneous environments for Mac OS X, Windows and Linux.
Single vendor solution - SAN server and data all in one box under a browser-based management GUI.
30-40% power savings with at least 30-40% less required rackspace for additional servers, and switches.
Scale out performance with capacity with the addition of eight VTrak Ex30f series subsystem storage nodes. Total capacity is 4TB SAS HDD x 1,920 = 7.68 PB raw storage Single pane management software to manage the SAN server, storage nodes and clients means easy deployment and manageability in a fraction of the time of traditional storage solutions.
Advanced defragmentation algorithm improves performance efficiency 30% over competing solutions Perfect Rebuild is available to reduce drive rebuild time.
Efficient and easy user management through LDAP Active Directory & Open Directory support, Access Control List (ACL).
Single appliance offers up to 50% cost savings over current solutions.
Optional NAS Clustered Gateway.


Availability

PROMISE Technology's VTrak A-Class is available now through the global network of PROMISE distributors and value added resellers.

For more information, please visit www.promise.com/VTrakA-Class, and follow PROMISE Technology on Facebook or Twitter.
Promise Technology Germany
PROMISE Technology is a recognized global leader with 25 years of experience in the storage industry. PROMISE has developed its own enterprise-class hardware and software storage architecture and is committed to providing dynamic storage solutions for vertical markets, including cloud and IT storage solutions, video surveillance storage solutions, digital video editing storage solutions and much more. In addition to complete FC/iSCSI/SAS RAID storage products, including rack-mounted RAID storage systems for SAN and DAS applications, NAS/DAS network storage systems, and RAID ASICs, PROMISE is committed to the research and development of application platform software. With industry leading technology and research and development capabilities, combined with highly experienced global sales and after sales service teams, PROMISE is at the forefront of the industry with the highest levels of customer satisfaction. PROMISE Technology is an ISO-9001:2008 and ISO-14001:2004 certified manufacturer with operations and sales and support teams throughout the Americas, EMEA, and APAC regions providing unparalleled service and support to customers around the globe.

© 2013 PROMISE Technology, Inc. All Rights Reserved. PROMISE, the PROMISE logo, VTrak, SmartStor, SuperTrak, FastTrak, VessRAID, Vess, PerfectPATH, PerfectRAID, SATA150, ULTRA133 VTrak S3000, BackTrak, HyperCache, HyperCache-R, HyperCache-W, DeltaScan, GreenRAID, Pegasus and SANLink are registered or pending trademarks of PROMISE Technology, Inc. in the U.S. and other countries. All other trademarks are the property of their respective owners. Information regarding products, services and offerings may be superseded by subsequent documents and are subject to change without notice. For the latest information and specifications regarding PROMISE Technology, Inc. and any of its offerings or services, please contact your local PROMISE office or the corporate headquarters.


Press releases you might also be interested in
Weitere Informationen zum Thema "Hardware":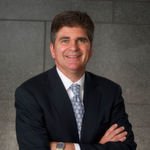 Großrechnerstudie von Forrester und Compuware verlangt nach frischem Blut
Aus­ge­rech­net "al­tes Blech" soll die Di­gi­ta­li­sie­rung vor­an­t­rei­ben. Aber um die­se Auf­ga­be stem­men zu kön­nen, be­nö­t­igt der Main­fra­me tech­ni­sche und per­so­nel­le Blu­t­auf­fri­schung.
Weiterlesen