DDoS Attack on Noticias24.com is Abandoned After Traffic is Provisioned Through Prolexic
Hollywood, Florida

, (PresseBox) -
Prolexic Technologies, the global leader in Distributed Denial of Service (DDoS) protection services, today announced that the company was engaged by Noticias24.com, a popular international news outlet in Venezuela, to provide protection against Distributed Denial of Service (DDoS) attacks.

Noticias24 is the most popular online news web site in Venezuela and ranks as the fifth most visited Spanish-language news web site in the world, with 15 million visits and 58 million page views per month.

Recently, the Noticias24 web site was subjected to a 10-hour DDoS attack launched by extortionists from Russia. In the two months prior to the attack, the attackers had demanded a ransom from Noticias24. When management did not respond, the attackers launched an exceptionally large Layer 7 DDoS attack of 30 Gbps. Noticias24 had contracted for DDoS mitigation services through its hosting provider, but the hosting provider could not mitigate this magnitude of attack and Prolexic was brought in.

After determining that it was a Layer 7 attack, Prolexic's DDoS mitigation technicians assisted Noticias24 in changing its DNS name servers to route all site traffic to servers in Prolexic's global scrubbing centers - thus stopping any malicious traffic from reaching Noticias24.com. Once the site traffic was flowing through Prolexic's cloud-based scrubbing centers, it took about an hour to route the DNS changes to Prolexic. In this case, the attackers abandoned the attack as soon as they saw that Noticias24's traffic was being routed through Prolexic.

"Hosting companies and ISPs simply do not have the bandwidth, advanced tools, experience, and live attack monitoring expertise that Prolexic has so it should be no surprise that they are overwhelmed by attacks of this nature," said Paul Sop, chief technology officer at Prolexic. "This case also clearly illustrates how attackers sometimes abandon their campaigns when they realize Prolexic's mitigation network, which is by far the largest in the world, stands between them and success."

"The fact that we have Prolexic in front of us caused that attacker to turn away," said Ana Diaz, co-founder and president of Noticias24. "Now, Noticias24 is no longer an easy target for DDoS attack, especially the Layer 7 attacks that can really damage a business. My advice to other news sites and online companies would be to be prepared for Layer 7 attacks of the magnitude we experienced and call a professional firm like Prolexic to defend your site."
Prolexic Technologies
Prolexic is the world's largest, most trusted Distributed Denial of Service (DDoS) mitigation provider. Able to absorb the largest and most complex attacks ever launched, Prolexic restores mission critical Internet facing infrastructures for global enterprises and government agencies within minutes. Six of the world's ten largest banks and the leading companies in e-Commerce, payment processing, travel/hospitality, gaming and other at-risk industries rely on Prolexic to protect their businesses. Founded in 2003 as the world's first "in the cloud" DDoS mitigation platform, Prolexic is headquartered in Hollywood, Florida and has scrubbing centers located in the Americas, Europe and Asia. For more information, visit www.prolexic.com.


Press releases you might also be interested in
Weitere Informationen zum Thema "Sicherheit":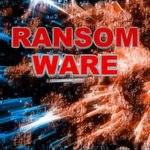 Moderne Ransomware erfordert neue Security-Ansätze
Die Ran­som­wa­re-An­grif­fe der letz­ten Mo­na­te soll­ten Un­ter­neh­men vor Au­gen ge­führt ha­ben, dass ih­re Si­cher­heits­in­fra­struk­tur mo­der­nen An­grif­fen nicht mehr stand­hält. Un­ge­patch­te Sys­te­me di­en­ten als An­griffs­vek­tor für glo­ba­le In­fek­ti­ons­wel­len durch Er­pres­sung­stro­ja­ner und auch be­ste­hen­de Si­cher­heits-Tools kön­nen nur dann grei­fen, wenn sie auf dem ak­tu­el­len Stand sind. Nach der Scha­dens­be­sei­ti­gung durch die jüngs­ten An­grif­fe müs­sen Un­ter­neh­men über­den­ken, wie sie ih­re be­hä­b­i­ge Netz­werk­si­cher­heit er­höhen kön­nen.
Weiterlesen