The press service for journalists and influencers in the technological sector
ProBioGen AG

BoxId: 108547 – ProBioGen and Virbac signed Licensing Agreement
Press release BoxID: 108547 (ProBioGen AG)
ProBioGen AG
Goethestr. 54
13086 Berlin
http://www.probiogen.de
Contact person
Hing Kin Chan
+49 (30) 924006-147
Recommend ProBioGen and Virbac signed Licensing Agreement press release
QrCode
What its a QR code?
Three steps: Scanning of a QR code: Find your way to a press release without typing. Use the QR code on the print version of a press release to get redirected to the corresponding page on PresseBox.
How does scanning a QR code work? Just follow these simple steps.
Everything you need is an internet-enabled mobile phone or smartphone with a built-in camera and a QR code reading software.
QR stands for Quick Response - with one step you can quickly reach a website. QR codes work like bar codes, which you can find on your milk carton, for example. A software decrypts the QR code and directs you to a web page - so you do not even need to know the web address to reach it.
Download and print your digital press kit now
Please send the following information to my email address:
*) Please confirm your email address to get daily information about new releases with PresseMail.
ProBioGen and Virbac signed Licensing Agreement
(PresseBox) (
Berlin
,
2007-05-31
)
ProBioGen AG
ProBioGen is a cell specialist. By combining deep molecular understanding of cells with state-of-the-art industry process engineering and production know-how, ProBioGen's technologies enable biopharmaceutical companies to develop products with superior efficiency, safety and a more favourable cost profile. Since its inception in 1994, the company has processed more than 300 cell lines and established a GMP unit based on disposable reactor technology, which supports all currently available manufacturing processes. The company is headquartered in Berlin.

For more information, please visit www.probiogen.de
You may also be interested in
Additional information on the topic of "Research / Development"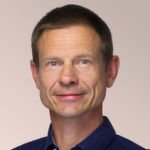 KI vs. Mensch – vier Szenarien
Löscht die Künstliche Intelligenz (KI) den Menschen irgendwann aus, ganz so wie im Science-Fiction-Film Terminator? Oder wird sie ein mächtiger Verbündeter? Mehrere Szenarien sind denkbar.
Read more

Company address
ProBioGen AG

Goethestr. 54

D

-

13086

Berlin