AFFiRiS will explore ProBioGen's Human Artificial Lymph Node Technology for Vaccine Testing
Vienna/Austria/Berlin/Germany

, (PresseBox) -
AFFiRiS AG will explore ProBioGen's proprietary Human Artificial Lymph Node Technology (HuALN) as analytical tool for its AFFITOME®based vaccination concept. Under the contract with ProBioGen, AFFiRiS will evaluate the HuALN technology as a human organoid model to investigate drugrelated effects in the context of the human immune system in order to select vaccine candidates best suited to be applied in humans. Using the HuALN technology AFFiRiS anticipates accelerating the progression of its human vaccine candidates into clinical trials.

"We have been looking for a system like the Human Artificial Lymph Node for quite a long time and are excited by the possibilities the system offers to test our peptide vaccine candidates which are delivered by our proprietary AFFITOME® technology", commented Walter Schmidt, CEO of AFFiRiS.

"AFFiRiS with its cuttingedge technology in the vaccine field is an ideal partner to further underline the strengths of ProBioGen's HuALN technology. We are very much looking forward to this cooperation" said Michael Schlenk, CEO of ProBioGen.

About the Human Artificial Lymph Node Technology

ProBioGen's portfolio of cellbased activity assays for biopharmaceutical drug development includes its selfdeveloped, proprietary and unique human invitro system, the Human Artificial Lymph Node (HuALN) model. In this sophisticated system, human Tcells, Bcells, and dendritic cells of selected donors are cultivated in the 3Dmatrix of a miniaturized bioreactor, leading to the cells' selforganization into immunecompetent microorganoid structures. The constantly perfused and fully autologous coculture system enables longterm cell cultivation and repeated exposition of the cells to the tobetested substances. The use of this unique tool is to predict drugrelated effects (wanted or unwanted) on the human immune system in vitro, to investigate immunofunction and immunotoxicity of substances, e.g. to bridge the gap between preclinical animal studies and firstin- man clinical trials.

HuALN readouts include soluble as well as cellular biomarkers, notably monitoring the induced cytokine secretion profiles to characterize Tcellmediated immune responses (e.g. shifts in the TH1/TH2 pathways) and antibodies secretion patterns (IgM, IgG). Harvesting the cells after bioreactor operation allows their functional testing and analysis of surface markers by flow cytometry. Together with plasma cell analysis (by ELISPOT, flow cytometry, and organoidhistology) humoral and cellular immune responses can be determined. For literature see e.g. Giese et al., J Biotechnol., 2010 "Immunological substance testing on human lymphatic microorganoids in vitro".
ProBioGen AG
On the basis of the company's own patents, AFFiRiS develops tailormade peptide vaccines against Alzheimer's disease, atherosclerosis, Parkinson's disease, hypertension and four other conditions with an urgent medical requirement and attractive market volumes. Alzheimer's is currently the most advanced project, with two potential products having just completed the phase I clinical studies. In October 2008 GlaxoSmithKline Biologicals became the license partner for the Alzheimer's vaccine. The contract envisages (milestonedependent) payments of up to EUR 430 million. A payment of EUR 10 million was triggered in October 2009 by the positive completion of two clinical phase I studies. At present AFFiRiS has 70 highly qualified employees working at the St. Marx campus of the Viennese Biocenter in Vienna, Austria.

www.affiris.com
Press releases you might also be interested in
Weitere Informationen zum Thema "Biotechnik":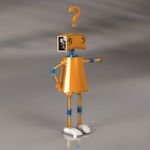 Fatale Fehler in der KI-Anwendung
In na­her Zu­kunft wer­den Un­ter­neh­men vie­le Mil­lio­nen in­ves­tie­ren und Men­schen wer­den Ma­chi­ne-Lear­ning-Lö­sun­gen ent­wi­ckeln und ein­set­zen. Doch neue Tech­no­lo­gi­en füh­ren oft zu neu­en Feh­ler­qu­el­len und Mög­lich­kei­ten für Cy­ber­an­grif­fe. Ne­ben den Ma­chen­schaf­ten der Ha­cker ist im jun­gen Sta­di­um des Ma­chi­ne Lear­ning si­cher­lich der Ent­wick­ler und An­wen­der die größ­te Ge­fahr.
Weiterlesen