Mandy Parnell Adds A Prism Sound Lyra 2 Audio Interface To Her Mastering Set Up
The unit is now installed in Parnell's Black Saloon Mastering Studio in London
Cambridge, UK

, (PresseBox) -
London-based mastering engineer and Black Saloon Studios founder Mandy Parnell has acquired a Lyra 2 audio interface from Prism Sound. The unit has already been used on remixes for Bjork, The xx, Hejira, Medieval Babes Christmas Album and Johann Johannsson's soundtrack for the film Prisoners.

"I love being the facilitator for artists and helping them realise their dreams in audio," says Parnell. "It is an immense feeling when I hear the tracks I have worked on and see how much pleasure it gives the listener."

Based on the award-winning and critically acclaimed Orpheus interface, Prism Sound's Lyra allows music recording professionals to access the power and sophistication of the Orpheus audio path and clock circuitry, but in a smaller package and at a much improved price point.

The Lyra 1 interface has two analogue input channels - one for instrument/line and one for mic/line - plus two DA output channels and optical-only digital I/O. Lyra 2 includes two AD input channels with switchable microphone, instrument or line input modes and four DA output channels. Both versions incorporate new ARM Cortex processor design offering class-compliant USB interfacing that allows for seamless integration with both Macs and PCs. Both versions also offer digital volume control, a low latency 'console-quality' digital mixer for foldback monitoring and optical SPDIF capability.

Mandy Parnell says she evaluates new equipment constantly and is very particular when it comes to introducing new gear into the Black Saloon environment. However, in the case of Lyra 2, she was happy to include it because it contained features she liked.

"First and foremost, it has Prism Sound's clear and neutral sound," she says. "I also like the USB connection and its compact size."

A long-time user of Prism Sound and SADiE equipment, Mandy Parnell says she is also constantly comparing AD/DA converters to ensure she has the best.

"Some AD/DA convertors, in my opinion, add a distortion into the sound that I do not find acceptable," she explains. "Artists, producers and engineers often describe the sound I bring to their mixes as 'dynamic' and 'wide'. Prism Sound products play an integral part in helping me to achieve what my customers want because they deliver a very neutral sound that is wide and has great separation. The company's kit is also very reliable and I can have complete confidence in what I am hearing via my playback and record systems. That is invaluable for me. I have never doubted the sound of Prism Sound."

Black Saloon has a client roster as long as it is diverse, featuring artists such as Bjork, Matthew Herbert, Feist, Max Richter Frightened Rabbit, The xx, Lianne La Havas, Jónsi, Mount Kimbi and Brian Eno.

About Mandy Parnell

Mandy Parnell became interested in music aged five, listening to records on a portable Dansette player. She studied music and music technology, trained and worked in recording studios and landed an internship at a mastering studio where she became a world-renowned mastering engineer. After establishing her name in the music industry, Mandy launched her own Black Saloon Studios. Her 24 years of experience have allowed her to discover and develop her philosophies in analogue and digital audio, while working with an amazing array of artists. She is a Grammy Award winner, a Music Producers Guild Award winner and has been nominated or numerous other awards. She is also an active member of the AES, Grammys, APRS and MPG, frequently lecturing on mastering and the music industry.

Note To Editors

The name Prism is widely used in different markets and by many different companies worldwide. The Cambridge-based UK manufacturer of audio interfaces, test and measurement equipment and logging systems, to whom this press release refers, seeks to avoid commercial confusion with these other markets and companies by always using its full name, Prism Sound, in its commercial communications. To avoid further action by these companies, Prism Sound respectfully ask that this convention be followed in print and on-line media which refer to their company and products. Thank you.
Prism Media Products Ltd
Founded in 1987, Prism Sound manufacture high-quality professional digital audio equipment for the International broadcast, film, music production, manufacturing and telecommunications sectors. The company's product range includes the Prism ADA-8XR precision 8-channel converter unit, which is regularly used for music and film soundtrack projects by clients such as EMI Abbey Road, BBC, Sony, Lucasfilm and Walt Disney. Prism Sound also manufactures a range of audio test and measurement products, including the de facto standard DSA-1 handheld digital audio generator/analyser and the dScope Series III audio analyser system.

For more information: www.prismsound.com

Press releases you might also be interested in
Weitere Informationen zum Thema "Consumer-Electronics":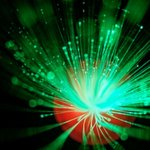 Deutschland bei schnellem Internet nur EU-Mittelmaß
Deut­sch­land kommt beim Aus­bau des sch­nel­len In­ter­nets nur sch­lep­pend voran und bleibt im EU-Schnitt Mit­tel­maß. Wie das Sta­tis­ti­sche Bun­de­s­amt mit­teilt, lag Deut­sch­land da­mit wie in den Vor­jah­ren nur knapp über dem Durch­schnitt al­ler 28 EU-Mit­g­lied­staa­ten. Im Ver­g­leich zum Vor­jahr ist der An­teil der Un­ter­neh­men mit sch­nel­lem In­ter­net in Deut­sch­land le­dig­lich um 4 Pro­zent­punk­te ge­s­tie­gen.
Weiterlesen