Cross-media planning of ad campaigns
Nordkurier chooses ppi Media's AdX
Hamburg

, (PresseBox) -
Print, Online, Mobile and Broadcast: in future AdX will bundle all the media channels at the Nordkurier on a central GUI. Ads, banners and radio spots will be entered and placed using the cross-media ad solution developed by ppi Media, a subsidiary of manroland.
Apart from AdX, the Nordkurier will also install AdDispo. This solution, used for print ads, ensures that all ad placements are implemented correctly and without conflicts. In addition, the PlanPag module for magazine planning and production, and ProForm for PDF assembly, are to be installed during the coming weeks.

One face to the customer
AdX, a cross-media ad solution, has been developed by ppi for the reservation of online, mobile and print advertising formats. Broadcast will be added to this range for the Nordkurier. Bookings for print ads are visualized in a page dummy, while online, mobile and broadcast bookings are displayed on a joint planning board. An aggregate view shows the bookings for all the media in a clear overview.

Magazine production: one workflow, two products
Apart from the daily edition of the Nordkurier, attractive advertising media are, above all, magazines. In future they will be produced with ppi Media's magazine workflow. PlanPag, the central planning and production solution, will be upgraded to enable this. On the familiar GUI, it will then be possible to place ads in the bleed, for instance, without having to use additional applications or interfaces.

More than just PDF assembly
An important step in newspaper and magazine production is the assembly of the individual files. When installed and configured accordingly, the ppi system allows all combinations of input and output formats. These files are successively converted and merged to PDF. The simultaneous provision of compressed files for the internet and other media or for archiving is just as easy as handling mixed data and color substitution and color re-routing.
ppi Media GmbH
ppi Media is an international market leader in the field of automated newspaper production, providing, amongst others, solutions for ad planning and production, edition planning and plate production. 80 % of all daily newspapers in Germany and 50 % of the top 20 dailies in India are produced with ppi Media's solutions in the following areas:

- Planning
- Advertising
- Editorial
- Prepress
- Track&Report
- Mobile
- Services

Dedicated to promoting innovation and economic progress, ppi Media also offers cross-media advertising and editorial solutions. With these products, ppi links online, print and mobile for integrated marketing campaigns and an easy distribution of content in all channels. With its new Mobile Solutions, ppi Media turns Smartphones and Tablet PCs such as the iPad into newsreaders which, for example, supplement classic print content by adding audio and video elements.

Press releases you might also be interested in
Weitere Informationen zum Thema "Software":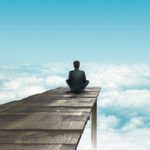 Open Telekom Cloud jetzt auch als Hybrid Solution
Die Open Te­le­kom Cloud gibt es ab so­fort auch in der Kon­s­tel­la­ti­on ei­ner Hy­brid Cloud und bie­tet da­mit bei Be­darf noch mehr Si­cher­heit und Ge­schwin­dig­keit. Bis­her gab es die Re­chen- und Spei­cher­ka­pa­zi­tä­ten aus­sch­ließ­lich als Pu­b­lic Cloud aus den zer­ti­fi­zier­ten hoch­si­che­ren Twin-Re­chen­zen­t­ren der Te­le­kom in Bie­re und Mag­de­burg in Sach­sen-An­halt.
Weiterlesen