30-Hour Videogame Marathon Sets New Guinness World Record, Nets Nearly $93,000 for charity: water
Solitaire Blitz(TM) Players Laura Rich in London and Kathleen Henkel in NY Etched Their Names into the Record Books | PopCap Confirms Solitaire Blitz(TM) Coming to iOS
DUBLIN, Ireland

, (PresseBox) -
With thousands of people watching worldwide, Laura Rich of Cardiff, Wales, and Kathleen Henkel of Oakland, New Jersey, set a new Guinness World Record Wednesday for Longest Videogames Marathon Playing a Card Game, and raised tens of thousands of pounds for charity: water in the process. The event, which took place simultaneously in London and New York, involved each participant playing PopCap Games' latest social game Solitaire Blitz on Facebook for 30 consecutive hours totaling more than 1,500 hands. PopCap has also confirmed that Solitaire Blitz is currently in development for iOS, allowing more players to experience the Guinness World Record-setting game in a new dimension when it launches on iPad®, iPhone® and iPod Touch® later this year.

All proceeds from the related pledge drive, which garnered US$92,577, will enable charity: water to build 18 new wells that each will provide 250 people in developing nations with clean drinking water for at least 20 years. Combined with PopCap's own pledges of $5,000 per player, marathon players Rich and Henkel utilized a unique pledge mechanism created for the occasion to garner pledged charitable contributions from more than 1,400 people around the world. Both women exceeded the minimum 25 consecutive hours necessary to establish the record, and both stopped playing after exactly 30 hours, thereby sharing the record.

The most significant innovation in more than 20 years of the beloved card game played by more people than any other, Solitaire Blitz has already attracted five million lifetime players and more than 600 million games played per month since its official launch on March 12. Combining the simplicity of standard solitaire with social camaraderie and friendly competition, as well as the bonuses, power-ups and beat-the-clock excitement of PopCap's other hit social games Bejeweled® Blitz and Zuma® Blitz, Solitaire Blitz has seen two billion hands played since launch making it a game that is incredibly easy to play and impossible to put down.

"Laura has showed resilience and an unshakeable passion for gaming over the last 30 hours, and she has certainly earned her place in the Guinness World Records family. Congratulations to Laura and her support team for an incredible record-breaking accomplishment," said Gaz Deaves, Gaming Editor for Guinness World Records.

"While achieving a world record today is an amazing feat, the thrill of helping earn nearly $100,000 for an organization as great as charity: water is arguably just as exciting," said Laura Rich, 31-year old mom of three from Cardiff, Wales. "To know that my love for a videogame helped bring clean drinking water to thousands of people is an honor I will never forget."

About charity: water

charity: water, www.charitywater.org, is a non-profit organization bringing clean and safe drinking water to people in developing nations. We raise awareness about the one billion people living without life's most basic need and invite others to join our mission. Then, we use 100% of public donations to fund clean water solutions in areas of greatest need.
PopCap Games International
PopCap Games, www.popcap.com, is the leading global developer, publisher and operator of casual video games: fun, easy-to-learn, captivating games that appeal to all ages across PC, mobile, social and other platforms. Based in Seattle, Washington, PopCap was founded in 2000, was acquired by Electronic Arts in 2011, and has a worldwide staff of more than 600 people in Seattle, San Francisco, Vancouver, B.C., Dublin, Seoul, Shanghai and Tokyo. PopCap's games have been downloaded over 1.5 billion times by consumers worldwide, and its flagship franchise, Bejeweled, has sold more than 50 million units.
Press releases you might also be interested in
Weitere Informationen zum Thema "Software":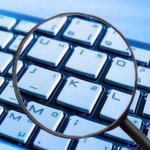 Wann ein Cloud-Dienst DSGVO-konform ist
Cloud-An­bie­ter wer­den mit der Da­ten­schutz-Grund­ver­ord­nung (DSG­VO) wei­t­aus stär­ker in die Pf­licht ge­nom­men als bis­her. Doch was ge­nau be­deu­tet das für Sie als Cloud-Nut­zer? Woran er­ken­nen Sie, ob ein Di­enst oder An­bie­ter die An­for­de­run­gen der DSG­VO er­füllt? Und wann gilt ein Cloud-Di­enst ei­gent­lich als DSG­VO-kon­form? Un­si­con klärt auf.
Weiterlesen