Polycoat Expands its Sales Force
Welcomes Adriaan van der Capellen and Steven McGrane Plus Eighteen Independent, North American Sales Reps
Santa Fe Springs, CA

, (PresseBox) -
American Polymers Corporation (dba Polycoat Products), a leading manufacturer and custom formulator of high performance protective polyurethanes, polyurea, and polyaspartic coatings and linings welcomes two new important additions to its California sales staff plus eighteen independent, North American sales reps tasked with expanding sales throughout the US, Canada and Mexico.

Adriaan van der Capellen, Sales and Technical Support Manager, Waterproof Division and Steven McGrane, Technical Sales Manager, Industrial Applications, Foam Division have joined Polycoat to grow their respective division's sales and provide sales and technical support to local distributors and contractors.

"van der Capellen and McGrane bring us strong, hands-on, sales and technical support expertise that will assist us in our explosive national growth", said Ashish Dhuldhoya, Senior Vice President, Polycoat Products. "Their wide-ranging industry and product knowledge will assist us in advancing our core businesses and adding new and exciting solutions to our family of products".

Joe Nichy, National Sales Manager of Polycoat Products stated, "van der Capellen and McGrane are just the first step in our nationwide sales force expansion. We're also added eighteen experienced independent coatings sales reps that give us comprehensive brand exposure and enable us to grow and expand our product offerings nationally and throughout North America."

Adriaan van der Capellen is a coatings industry veteran with over 34 years of sales, technical support, new business development and coatings industry experience. His knowledge in the area of waterproofing and coatings spans all facets of new and remedial construction including product sales, technical support, writing specifications, estimating, project management and application preparation of waterproofing products, deck coatings and epoxy coating systems.

Prior to joining Polycoat, van der Capellen held Technical Sales and Manager positions with Pacific Polymers, Williams Specialty Coatings and Slater Waterproofing. He is fluent in Dutch and holds a J.D. in Law from Western State University College of Law and a B. A. in Political Science degree from California State University Long Beach.

Steven McGrane brings a strong sales and technical foam application background along with hands-on expertise in industrial applications. He joins Polycoat from his most recent position with Arnco Construction. Prior to that he held sales and technical positions with Henry Co. / RTC and Pro-Tech Products. McGrane's comprehensive understanding and technical expertise of foam coatings will assist Polycoat with its emerging foam division sales and product development. His keen ability to trouble shoot technical problems and work closely with customers on large commercial industrial projects will greatly benefit Polycoat Products and its customers.

Polycoat Independent Coating Sales Reps:

United States
- Advanced Roofing Technologies, Jerry Guadenau - Territory: HI
- Blue Sky Solutions, Gene Monk - Territory: IA, NE, SD
- Brad Higgins - Territory: CT, RI, MA, NH, VT, ME
- CPI, Inc. - Alan Brown - Territory: Southern California
- Design Resources Group, John Peden - Territory: TX, OK
- Five Side Specialty Sales, Bill Armitage,- Territory: IN, KY
- Gooding Company LLC, Kevin Gooding - Territory: VA, NC, SC
- Hanson Building Specialties, Jim Hanson - Territory: WI, Northern IL
- Korber sales Company, William Korber, Bill Korber and Jeff Hughart - Territory: AZ, NM, CO, WY, MT
- Madco Sales, Mark Madis and Dan Bronish - Territory: OH
- OCH Consulting, Mike Costello - Territory: OR, WA, AK
- S & K Marketing Group, Pat Tewl - Territory: Northern California
- Surface Solutions, Brett Cline - Territory: UT
- VP Industrial Coatings, Gary O'Conner and Eric Fisher - Territory: NY, PA

Canada
- Mack Nagendrain - Territory: Canada, Ontario Province
- PRO Agencies, Walt Carlyle - Territory: Canada, British Columbia & Alberta Provinces

Mexico
- Recubrimientos Industriales, Hector Yamamoto - Territory: Mexico, States of Baja California, Baja California Sur, Sonora, Sinaloa
- Exspec, Jose Elizondo - Territory: Mexico, States of Campeche, Chiapas, Chihuahoa, Coahuila, Distrito Federal, Durango, Guanajuato, Guerrero, Jalisco, Mexico, Michoacan, Nayarit, Nuevo Leon, Oaxaca, Queretaro, Quintana Roo, San Luis Potosi, tabasco, Tamaulipas, Veracruz, Yucantan, Zacatecas
Polycoat Products
Polycoat Products is a division of American Polymers, headquartered in Santa Fe Springs, CA. The company manufactures high performance, monolithic, protective polyurethanes, polyurea, and polyaspartic coatings for the construction and waterproofing industries. Its waterproofing product application specialties include Vehicular Parking Decks, Pedestrian Decks, Below Grade Membranes and Caulking Compounds with a special selection of elastomeric deck coatings with Class A and Class B fire ratings. Polycoat Products coatings can be applied by spray, roller, trowel, slurry, and brush for easy application. Polycoat Products brand names include: PC-Crete®, Polydeck®, Poly-I-Gard®, Polycoat-Aquaseal®, Poly-Aquatight®, Polyeuro®, Poly-Caulk®, and Polyfil®.
For more information about Polycoat Products call 562-802-8834 or visit www.polycoatusa.com.
Press releases you might also be interested in
Weitere Informationen zum Thema "Produktionstechnik":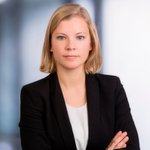 IDC stellt Smart-Cities-Prognosen vor
Im Rah­men der Fu­tu­re­s­ca­pe-Prog­no­sen ha­ben sich die Markt­for­scher von IDC auch dem The­ma Smart Ci­ties ge­wid­met. Sie ver­öf­f­ent­lich­ten die Top 10 der Vor­her­sa­gen, die sich im Zu­ge der Di­gi­ta­len Trans­for­ma­ti­on auf re­gio­na­le und lo­ka­le Be­hör­den aus­wir­ken wer­den.
Weiterlesen