Bielefeld Public Utility Company officially puts two wind-energy systems into operation
Developed by Plambeck Neue Energien AG
Cuxhaven/Bielefeld

, (PresseBox) -
For almost six million Euro, Bielefeld Public Utility Company has implemented a further brick in their concept for the use of renewable energies, which it presented in the early 2008. On Friday (June 5), the Day of the Environment, they officially put two wind-energy systems each with a nominal output of two Megawatt (MW) into operation in Verl together with the wind-farm developer Plambeck Neue Energien AG (in the future: PNE Wind AG) and numerous guests.

The wind-power systems from the Danish manufacturer Vestas are 105 metres in height and are aimed at producing good profits even if the wind is weak. They will generate around 7.4 million kilowatt hours of electricity each year, which will be fed into the electric mains in Bielefeld. This quantity is sufficient to provide around 2,300 households with an average consumption of 3,500 kilowatt hours per year. With this, the turbines make a distinct contribution to climate protection. Thanks to the environmentally friendly generation of power with the help of the wind, around 4,600 tons of carbon dioxide are avoided each year.

The Managing Directors of the Public Utility Company, Wolfgang Brinkmann and Friedhelm Rieke, were clearly pleased about the commissioning on Friday: "It is good that Bielefeld Public Utility Company can also finally generate energy from wind! The turbines are an important part of our programme of making stronger use of renewable sources to provide energy and heat. We have already repeatedly invested in solar energy - the last time being at the mobile operating yard in Sieker and the new indoor swimming pool in Sennestadt. But wind-power systems were still missing in our generation fleet."

Both managing directors emphasised that, for the first time, energy customers of the Public Utility Company were involved in the financing of the two turbines, which together cost 5.9 mill. Euro. Almost 1,400 of them had decided in April to invest money in EnerBest Klima, the joint monetary investment product of the Public Utility Company and the Bielefeld Savings Bank. In this way, more than ten million Euro came together, with which regenerative energy generation systems in the region are to be financed.

For Martin Billhardt, Chairman of the Board of Plambeck Neue Energien AG(in the future:

PNE Wind AG), the commitment of Bielefeld Public Utility Company for wind energy confirms a trend: "For us, this is further proof that regional providers are increasingly recognising and making use of the high significance of the environmentally friendly and lastingly cheap generation of energy from wind power." Both companies will continue to cooperate in the future, said Bernd Paulsen, member of the Board of Plambeck Neue Energien AG responsible for operative business: "The technical and commercial management of the plant will be carried out by Plambeck Neue Energien AG in the coming years."

The start of construction for the two wind-energy plant of the type V90-105 from the Vestas manufacturer was in December 2008. In February, the foundations for the two systems were cast, in March the total of six rotor blades, each 6 tons in weight and 45 metres in length, were assembled. Since the end of April, the two turbines had been in trial operation, which has now been successfully completed.
PNE WIND AG
Plambeck Neue Energien AG(in the future: PNE Wind AG) with its headquarters in Cuxhaven plans and implements wind farm projects on land (onshore) and at sea (offshore). The key competence of the company is the development, projecting, implementation and financing of wind farms and their operation and sale with subsequent service. Up to now, the enterprise has set up 92 wind farms with 535 wind-energy systems and a total nominal output of 770 MW.

Alongside the business activity on the established German market, the company is increasingly expanding into dynamic growth markets. Via joint ventures, Plambeck Neue Energien AG is already represented in Hungary, Bulgaria, Turkey, Great Britain, Ireland and Romania. In these countries, wind farm projects with a nominal output of up to 1,430 MW are under development and are to be realized in the medium term. Furthermore a subsidiary is founded in the USA. In Germany (onshore) wind farm projects with a nominal output of more than 300 MW are under development,.

Over and above this, Plambeck Neue Energien AG develops offshore wind farm projects, of which two major projects in German waters have already been approved. Entry to promising foreign markets is also being examined for the offshore area.
Press releases you might also be interested in
Weitere Informationen zum Thema "Energie- / Umwelttechnik":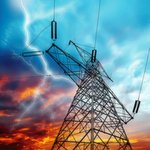 EU-weites Potenzial digitaler Netze
Wie weit ist Eu­ro­pa in punc­to Smart Grids? Gibt es be­reits Fal­l­bei­spie­le, an de­nen sich Ent­schei­der ori­en­tie­ren kön­nen? Kon­k­re­te Ant­wor­ten dar­auf lie­fert jetzt TÜV Rhein­land: Sei­ne EN­ER­GI­SE-Stu­die ist die ers­te Über­sicht zu ak­tu­el­len Um­set­zung­s­pro­jek­ten von Smart Grids auf Ba­sis ge­mein­sam ge­nutz­ter Kom­mu­ni­ka­ti­on­s­­in­fra­struk­tu­ren welt­weit.
Weiterlesen