Plessey takes delivery of new AIXTRON reactor as part of multi-million pound investment in high brightness LED production line
Plymouth, Devon

, (PresseBox) -
Plessey Semiconductors has today taken delivery of a CRIUS® II-XL reactor in a 7x6-inch wafer configuration from AIXTRON, as the first part of a multi-million pound investment to create a production line for its new High Brightness LED (HBLED) products. These will use Plessey's MaGIC(TM) (MAnufactured on Gan ICs) technology of GaN on 6-inch silicon substrates. Manufacturing will be at the company's Plymouth facility creating new high tech manufacturing jobs for the UK.

Neil Harper, Plessey's HBLED Product Line Director, explained, "We use a much thinner GaN layer at only 2.5µm compared to 6-8µm in other GaN on Si technologies. This means less deposition time so that we can do multiple production cycles in the reactor in 24 hours to achieve higher throughputs and lower costs."

Plessey is one of the first companies to make working GaN on Si LEDs with the first samples producing the correct wavelength output from Plessey's 6-inch IC production line.

Plessey is using standard, readily available 6 inch silicon substrate which offers significant cost reductions in the order of 80% compared to the current technologies using Silicon Carbide or Sapphire that are expensive and hard to scale up. Plessey intends to move to 8-inch substrates in the future for even greater cost savings. Efficiencies in the new technology will enable outputs in excess of 150 lumens per watt to be achieved, which is significantly brighter than anything commercially available. Typical MAGIC HB LEDs are yielding at 95% providing over 14,000 1 sq. mm 1 Watt MAGIC HB LEDs per 6-inch wafer.

Barry Dennington, Plessey's COO, added, "MaGIC and EPIC are two unique, disruptive technologies that are instrumental in our plan to rapidly grow Plessey into a major electronics company producing smart lighting solutions."

MaGIC Technology

The biggest challenge is lattice mismatch between the GaN and the silicon but this has been solved. The first samples of a blue LED are characterised by peak emission at 460nm with typical current of 350mA. The technology extends to other emission wavelengths with, for example, cyan at 500nm and green at 530nm with amber and white output enabled by phosphor conversion. White output will initially achieve 80 lumens/watt with 450mW output from 1W input, which will be available later this year, and 150 lumens/watt devices are planned for June 2013 with the support of British and European partners.

Plessey intends to integrate its MaGIC HBLED products with its EPIC(TM) sensor technology to provide smart lighting solutions for even greater energy savings and carbon footprint reductions.

http://www.plesseysemiconductors.com/products/magic
Plessey Semiconductors Ltd
Plessey Semiconductors are leading experts in the development and manufacture of semiconductor products used in sensing, measurement and control applications. Plessey's products are found in a wide range of markets including communications, manufacturing, medical, defence, aerospace and automotive. Plessey designs products for high performance applications and its range of integrated sensing products includes CMOS image sensors, HBLEDs, Hall Effect devices and its award-winning EPIC electric potential sensors. These products all benefit from Plessey's high precision, high temperature and radiation tolerant technologies.


Press releases you might also be interested in
Weitere Informationen zum Thema "Mikrotechnik":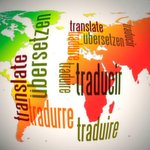 Austauschformate und Standards für die Industrie 4.0
Paral­lel zur Fer­ti­gungs­welt ent­ste­hen der­zeit Platt­for­men für das in­du­s­tri­el­le In­ter­net der Din­ge (IIOT). Mit ih­nen soll es mög­lich sein, Fer­ti­gungs­da­ten zu sam­meln und aus­zu­wer­ten. Pro­b­lem: Für vie­le die­ser Platt­for­men ist der Zu­gang zu Da­ten aus Ma­schi­nen und Pro­duk­ti­ons­an­la­gen schwie­rig. Ab­hil­fe schaf­fen of­fe­ne Stan­dards wie Au­to­ma­ti­onML und OPC UA.
Weiterlesen