High-Availability Storage-Solutions at Low Cost for Middle-Sized Companies
The New Range of Storage-on-Demand Solutions from Pironet NDH
Cologne

, (PresseBox) -
Lower costs, higher security and the long-term availability of business data - such are the key arguments in favor of outsourcing data storage to a data-center specialist. Experts are attributing ever greater significance to the outsourcing model: The analysts at IDC, for example, are predicting 30% annual growth in the online-storage sector for the period up to 2011. Pironet NDH is reacting to the increasing demand by adding high-performance Storage-on-Demand solutions to its ICT-Outsourcing portfolio.

This portfolio focuses specifically on the needs of middle-sized companies. Just like large concerns, these companies too have demanding requirements with regard to the storage of their data - demands that arise from the pressure of competition experienced by manufacturers in the automobile and aviation sectors, for example. In the wake of a break in production caused by an IT-system disruption, the production data must be restored as quickly as possible, in order to ensure that delivery deadlines are met and contractual penalties avoided. Storage-on-Demand solutions ensure that this business-critical information is available at all times.

Whereas middle-sized companies have hitherto had to weigh up the cost of such storage solutions against the benefits to be had, the Storage-on-Demand solution from Pironet NDH provides a high-performance Storage Area Network (SAN) on a platform that is set up to allow access to different users, thereby combining high availability with low costs. In addition to this, the platform also enables a high level of scalability with regard to the required storage space, from a few gigabytes to several terabytes. Companies can thus handle variations in the volume of their data at short notice and cope with the steady increase in their storage needs caused by factors such as the increasing use of large multimedia files and legal guidelines regarding the comprehensive documentation of business procedures. A further advantage of outsourced storage solutions is the fact that companies need not make long-term investments in hardware that cannot be put to productive use during periods of low storage requirement.

Pironet NDH offers two versions of its Storage-on-Demand solutions: the cheaper "Business" version and the "Professional" version, which is characterized by particularly high performance - in terms of access speed, for example. Both versions are also available from Pironet NDH in a "High Availability" version, which is intended for use with particularly critical applications. In this case, all data are saved in two parallel but separate storage systems, thereby eliminating the possibility of data loss. All the Storage-on-Demand solutions also include a Snapshot function, by means of which companies can access historical versions of their data at any future point in time.

"Storage-on-Demand is just one component of our strategy of providing holistic solution-portfolios for middle-sized companies", says Khaled Chaar, the Director in charge of ICT Outsourcing at Pironet NDH. "For our customers, it also represents a significant supplement to their Software-as-a-Service and On-Demand concepts. Even if the vision Cloud Computing can only be discerned in outline form at this point, the practical, unlimited and constant availability of secure storage resources are nevertheless an essential requirement for any future usage of IT in such a Cloud model."

The Storage-on-Demand portfolio from Pironet NDH is intended for a wide range of business applications, including ERP systems such as SAP ERP and Microsoft Dynamics AX/NAV, CRM applications such as Microsoft Dynamics CRM, groupware such as Microsoft Exchange, e-business applications, databases and document-management/file-management systems.
PIRONET NDH AG
PIRONET NDH (established in 1995) offers innovative solutions for the creation, synchronization and distribution of digital content of all kinds, as well as for the optimization of internal and external business processes. The company's main areas of expertise include consulting and conceptual services, software products and the operation of business-critical infrastructures and applications. The listed technology firm is based in Cologne and employs over 400 people across several branches and offices throughout Europe. Its clients include both medium-sized companies and international corporate groups.
Further information at: www.pironet-ndh.com .

Press releases you might also be interested in
Weitere Informationen zum Thema "Software":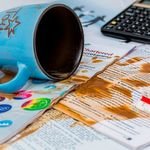 Blockchain jenseits des Hypes
Block­chains ma­chen die Welt de­mo­k­ra­ti­scher. Sie er­fin­den die IT-Land­schaft neu, ma­chen Ma­na­ger über­flüs­sig – ach was, gan­ze Staa­ten! Und Ban­ken? Braucht kein Mensch mehr. Zur Ab­wechs­lung be­trach­ten wir Block­chain-Tech­no­lo­gi­en ein­mal kri­tisch bis nüch­t­ern.
Weiterlesen