New Pipeliner CRM Software Increases Sales Team Velocity
Los Angeles, CA

, (PresseBox) -
Pipelinersales Inc. has released a major update to their Pipeliner Customer Relationship Management software featuring a timeframe feature that enables users to enhance their sales methodology within Pipeliner and track the pipeline velocity. Also included are a host of integrations that bring together marketing and sales.

Exclusive to Pipeliner CRM is an intuitive graphic representation of the sales process, or pipeline. This enables the individual salesperson, as well as management, to be intimately involved with the sales process. With Pipeliner, sales forecasts-along with closing rates-can be determined. Sales analytics and sales forecasting are vital not only to the survival of a sales department, but to an overall company as well.

New Functionality:

- Timeframe: Tracks the number of days an opportunity stays within one sales step and will track the opportunities "time-spent." Pipeliner informs via alerts about the opportunity that is outside of the timeframe set for a particular sales step. Pipeliner resolves all overdue opportunities within one screen. Pipeliner further enables filtering of all opportunities based on their age and gives an overview of the pipeline velocity.

- Mass Update: Enables updating opportunities, leads, account and contacts at once

- Enhanced Pipeliner Office Add In: This is compatible with Excel and Word files and enables mapping of Pipeliner fields to Word Template and saving this template to the sales pipeline.

- Import2 Feature: Enables users to migrate current data from almost any CRM to Pipeliner.

- New to Pipeliner are also numerous new integrations including Google Drive, Dropbox, HubSpot, Constant Contact, MailChimp, VerticalResponse, ExactTarget, and Act-On.

SyncApps® by Cazoomi assisted with many of the new integrations and Clint Wilson, Cazoomi CEO stated, "We are pleased to assist Pipeliner with launching integrations to 5 marketing solutions that further assists with the fusion of Marketing and Sales and forwarding Pipeliners unique selling proposition."

Adrian Mott, co-founder of Bedrock, who assisted with the HubSpot integration stated: "The Bedrock Data team is really excited to provide our integration platform to the users of Pipeliner Sales. We know how valuable CRM data can be when it is leveraged in other systems and are glad that we can help Pipeliner users extract this value from their data."

Jeffrey Ruso, Product Marketing Manager for Integrations at HubSpot, said, "At HubSpot, we know firsthand that a robust integration between marketing and sales - both the people and the tools - is a critical component of delivering a relevant, personal experience for your leads and customers. For that reason, we are excited to help announce Pipeliner's new integration with HubSpot. The integration will unlock data that will help both teams within our customers' organizations be more efficient, effective, and deliver a better experience for the end customer."

With the new functionality such as timeframe to increase sales velocity and the myriad of new integrations, salespeople have a powerful tool to empower them to be the entrepreneurs that they are. Pipelinersales is revolutionizing the marketplace with not only an exceptional CRM tool, but training and education to help salespeople sell smarter.

For more information on Pipeliner CRM software please visit: http://www.pipelinersales.com/.

About Nikolaus Kimla

Nikolaus Kimla is the founder and managing partner of Pipelinersales, Inc. and the creator of Pipeliner. Kimla is also the initiator of the independent economic platform GO AHEAD! which is based on the principles of free market economy. He is the author of Salespeople Embracing It All, The IT Revolution and Empty Coffers--New Burdens. For more information on Nikolaus Kimla: http://www.nikolauskimla.com
Pipelinersales Inc.
More than 19 years ago, Nikolaus Kimla set the foundation for Pipeliner's future with his company uptime IT-Technologies Inc. The creation of Pipeliner CRM initiated in 2007 and has been steadily developed through intense research. Pipeliner is next generation sales CRM software designed to empower sales teams and grow profitable customer relationships. Pipeliner CRM gives new ways to look at, and to interact with an active sales pipeline. It brings the power of sales data back to salespeople with unique methods that empower salespeople and make managing complex sales easy and fun.

For more information on Pipeliner sales CRM software please visit: www.pipelinersales.com or read our blog at: blog.pipelinersales.com. Follow our discussions on Facebook, LinkedIn, and twitter.


Press releases you might also be interested in
Weitere Informationen zum Thema "Software":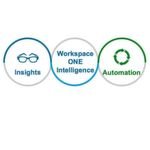 Digitaler Arbeitsplatz mit künstlicher Intelligenz
VM­wa­re er­wei­tert die Platt­form Work­s­pace One: "In­tel­li­gen­ce" kom­bi­nie­re per De­ci­si­on Ma­chi­ne die Ag­g­re­ga­ti­on und Kor­re­la­ti­on von Be­nut­zer-, An­wen­dungs-, Netz­werk- und End­punkt­da­ten, "Trust Net­wor­k" in­te­grie­re Part­ner-Si­cher­heits­lö­sun­gen, "Air­Lif­t" mo­der­ni­sie­re das Win­dows-10-Ma­na­ge­ment.
Weiterlesen