Peratech's Quantum Tunnelling Composite technology used for variable speed control in new design of electric drill
Richmond, North Yorks, England

, (PresseBox) -
Peratech, the innovators in touch technology, has announced that Globalpower has taken a licence for Peratech's Quantum Tunnelling Composite technology. Its first product to feature QTC(TM) sensors is its new Touch 12V portable electric drill, which is launched today.

Peter Hosking, head of Globalpower, said, "The look and feel was a critical part of the design. QTC touch technology enabled us to create a really intuitive, touch control interface that is very responsive with the slightest changes in pressure on the sensor, instantly changing the speed of the drill. Peratech's touch technology forms the very core of the design and our marketing of the new Touch drill.

"The drill is also designed to be used in the toughest of conditions with a five year warrantee so we needed to have a switch that was ultra-reliable. QTC sensors have no moving parts so they have a very long operational life and are proof against the dust, dirt and liquids that always go hand-in-hand with drilling."

David Lussey, Peratech's CTO, added, "This is start of a new phase for Peratech. We are developing a new range of QTC inks with the assistance of the UK Centre for Process Innovation. These new inks enable QTC switches and sensors to be printed using standard printing techniques. This makes them very easy and inexpensive to mass produce plus they can be printed at the same time as other printed electronic components onto plastics, textiles, etc. QTC pressure sensors are the next generation of switch and sensor technology that can be used in a wide variety of control interface applications ranging from touch screens and white boards to vehicles and household goods. These solid state sensors have no moving parts, nothing to wear out, and no air gap to become contaminated."

Peratech makes extensive use of Government grants to help fund new Research and Development into Quantum Tunnelling Composites. As a result, there are three PhD students working on this area of material science along with two University laboratories. "This is all done on a commercial basis," explained David Lussey, "and helps Peratech develop the whole area of QTC material science much faster than we could do on our own. Thanks to this government funding, we have doubled the number of patents that we are filing every year. This will really accelerate our presence in the market so that, within ten years, QTC technology could be in almost every electrical and electronic device providing innovative, ultra reliable, human machine interfaces."

The core of QTC technology is that QTC materials change their resistance when a force is applied such as pressure. This enables pressure sensors to be created that function as on/off switches or with a resistance change proportional to the pressure applied. The sensitivity can be fine-tuned to suit the application right from being so sensitive that QTC materials can sense pressure through glass for touchscreen applications to ultra-rugged designs for military use.

Drill video at http://www.youtube.com/watch?feature=player_embedded&v=cohiMS9xbJU
Peratech Limited
Founded in 1996, Peratech is a privately held company based in Richmond, North Yorkshire with 20 employees. It commercialised its QTC technology at the beginning of 2006 and is currently working with a number of key technology clients who are implementing QTC sensing technology within their own products. Its business is essentially the IP licensing model that has been proven to be rapidly scalable and highly profitable for the likes of ARM and many others. It is profitable with 100% of sales being to overseas' customers making it an excellent example of British innovation bringing in global revenue. Peratech is a rare example of a university spin-in with a close working relationship with the University of Durham who are researching into the properties of Quantum Tunnelling Composites. QTC technology is protected by numerous worldwide patents, it has a wide range of applications from robotics to automotive and from touch screens to consumer electrical products and has sales worth millions of pounds to companies around the world. Peratech's multi-award winning QTC technology received the Queen's Award for Enterprise in Innovation in November 2012.


Press releases you might also be interested in
Weitere Informationen zum Thema "Produktionstechnik":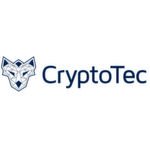 Cryptotec überwacht Lieferkette in Echtzeit
Über neue GSM-Sen­so­ren und Block­chain-Tech­no­lo­gie er­mög­licht Cryp­to­tec die Über­wa­chung von Pro­duk­ten wäh­rend der ge­sam­ten Lie­fer­ket­te. Die In­for­ma­tio­nen im Track-&-Tra­ce-Sys­tem wer­den da­bei in Echt­zeit über­tra­gen.
Weiterlesen