CeBIT: PDF Association members to show practical uses for PDF/A-3
Exhibitions to focus on email archiving and e-invoicing
Berlin, Germany

, (PresseBox) -
This year at CeBIT, PDF Association members are focusing on practical uses for PDF/A-3. This version of the ISO standard opens up many new potential applications, as it allows any format file to be embedded into a PDF/A document. One prominent example of this is the ZUGFeRD data model, which specifies PDF/A-3 as the carrier format for exchanging digital invoices. Accordingly, Association members will show how businesses can create and work with ZUGFeRD-compliant invoices. Email archiving is another practical use for PDF/A-3, as this third version of the standard can combine both archivable emails and attachments with their original source files to create a single PDF/A document. PDF Association members will also show the first examples of this principle in practice.

The ability to embed any format into a PDF/A-3 file is made possible by PDF's "container" principle, which the third version of the PDF/A standard allows. This feature can significantly improve all kinds of document-based work. For example, a single file can bring together a source file and its archivable copy in one place. Many new potential applications have begun to appear over the past year as a result, including e-invoicing, email archiving, storing birth certificates and more. Thomas Zellmann, Managing Director of the PDF Association, will give an introductory presentation in the BITKOM / VOI ECM forum in Hall 3 on Tuesday the 11th of March at 1:30pm, titled "PDF/A-3 for documents - The be-all and end-all?!" On Wednesday the 12th of March at 10:30am, PDF Association member LuraTech will report on email archiving with PDF/A.

PDF/A-3 makes it possible to combine the visual representation of an invoice together with the corresponding machine-readable data in a single file, for optimal exchange between supplier and customer. This approach is defined by the Forum for Electronic Billing in Germany (FeRD e. V.) in its ZUGFeRD data model, which will make its presence felt both at exhibitors' stands and during a number of presentations at CeBIT. In fact, in the ECM Forum on the very first day of CeBIT, the 10th of March, a "solutions pitch" will begin at 2:30pm in which six suppliers will demonstrate how businesses and public institutions can use their products to create ZUGFeRD invoices. On the final day of the trade show, the 14th of March, there will be a final podium discussion in the ERP Forum (Hall 5) at 10:30am, on the subject: "From data to information - BI & ECM". Here, experts will show various ways in which users can benefit from the ZUGFeRD data model.

Email archiving is also proving to be another vital use for PDF/A-3. Now, the long-term PDF/A version of the original mail can be combined with the email attachments (converted to PDF/A format) and the original source format attachments as well. The final result is just one archivable object for each email, containing as many attachments as required.

PDF Association members attending CeBIT 2014:

- ABBYY Europe GmbH: Hall 3, Stand F18
- callas software GmbH: Hall 3, Stand B17
- I.R.I.S. AG: Hall 3, Stand F36
- Janich & Klass GmbH: Hall 3, Stand J30
- LuraTech Europe GmbH: Hall 3, Stand D34/1
- microform GmbH: Hall 3, Stand J30
- OPTIMAL SYSTEMS GmbH: Hall 3, Stand J18
- SRZ GmbH & Co.KG: Hall 3, Stand G30
- T-Systems International GmbH: Hall 4, Stand C26
- Verlag für Standesamtswesen: Hall 7, Stand B62
PDF Association
First established as the PDF/A Competence Center in 2006, today, the PDF Association is an international organization promoting awareness and adoption of open standards in digital document applications using PDF technology.

The association facilitates education, networking and communication, and the sharing of expertise and experience with interested parties worldwide. The current membership includes over 100 enterprises and numerous individual subject-matter experts from more than 20 countries.

The management board includes industry leaders from Actino Software GmbH, Adobe Systems Inc., callas software GmbH, intarsys consulting GmbH and LuraTech Europe GmbH. The association's chairman is Olaf Drümmer, CEO of callas software GmbH. Duff Johnson, ISO Project Leader for ISO 32000, the PDF Standard, is the association's vice-chairman.

Press releases you might also be interested in
Weitere Informationen zum Thema "Software":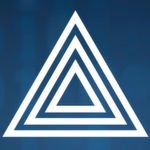 ownCloud kündigt "Delta Sync" an
Ab dem nächs­ten Ma­jor Re­lea­se soll own­C­loud ak­tua­li­sier­te Da­tei­en be­deu­tend sch­nel­ler als bis­her syn­chro­ni­sie­ren. Per "Del­ta Syn­c" wer­den le­dig­lich mo­di­fi­zier­te In­hal­te hoch- oder her­un­ter­ge­la­den.
Weiterlesen