Paragon Software to Showcase at Frankfurt Book Fair 2013 New Multidimensional Dictionary Apps, Including the Industry's First Dictionary App with Advanced Morphology
New proprietary mathematical model combines the code and morphological data into a cross-platform library with a footprint of 25 MB
Frankfurt

, (PresseBox) -
Paragon Software Group, a leading software developer of the world's most trusted dictionaries and reference applications since 1994, will showcase at the Frankfurt Book Fair 2013 new dictionary applications from the world's leading publishers, including Duden - Die deutsche Rechtschreibung app with the most advanced 12 morphology characteristics integrated directly into the dictionary. Paragon Software has developed a mathematical model that combines the code and morphological data into a cross-platform library with a footprint of 25 MB. By simply clicking on any word form, the mobile user can now view up to 12 morphological characteristics, including tense, mood, voice, aspect, person, number, gender and case, declination, conjugation, person, case, mode, times, and others about any part of speech. Modern dictionary apps become more complex and multifaceted, with a single app increasingly presenting the content of multiple print editions with a special emphasis on detailed grammar information.

Why do we need morphology as part of the modern dictionary?

The integrated morphology module allows the user to learn how to analyze the language. The learner identifies patterns in conjugations and declensions, recognizes exceptions in the rules and memorizes these exceptions using the dictionary's learning features. For example, just as the user types a declinaton or conjugation, the morphology feature displays the basic form of this word. That is, when the user types "took" the morphology feature suggests "take".

Intergrating the morphology module within the dictionary app presents many challenges for the developer and publisher and is a very tedious task.

The morphology challenges include:

- The source data size in gigabytes is enormous. The engine has to perform the most precise and reliable data compression into the tiniest format without compromising the app's capabilities.
- Very sensitive data that cannot be supplied in an easy-to-extract view.
- Morphology is not just data but a system that runs on its own, regardless of the text for which it is applied.
- Business model and how to monetize it.
- Every morpheme generated by the engine has to be subsequently checked manually by the editor in order to avoid automated errors.

Paragon Software has cooperated with Duden, a German publisher, to integrate the morphology content into the dictionary app and they succeeded.

The industry's first morphology implementation is for Duden - Die deutsche Rechtschreibung app, and:

- provides sufficient protection for the source data due to use of morpheme approach with exceptions based on root/morpheme trees
- provides linear performance to access and unpack root/morpheme tree
- delivers both morpheme and grammatical morphology

Paragon Software will showcase its dictionary apps for 35 world languages available for all popular mobile and desktop operating systems at Stand M134, Hall 8.0. Alexander Zudin, Paragon Software's CEO, will speak on October 9, at 14:30 p.m. in Hall 8.0 (Hot Spot Stage) on morphology as part of the modern dictionary.
Paragon Software Group
- 17 years of software development experience
- Ongoing market research combined with face-to-face dialogue with world-leading publishers and OEMs to deliver on-target mobile linguistic content
- Extensive multi-platform expertise
- Qualified engineering support

Paragon Software Group (PSG) is an innovative software developer focused on two dynamic growth markets. The company's Mobility Division focuses on mobile productivity and reference applications for handheld devices, while its Storage Management Division addresses the needs of data security and storage management for PCs, servers and networks through a comprehensive product line for the data storage market. Engineering breakthrough, competitive total cost of ownership, quality and inventiveness drive PSG's solutions to a leading position. Founded in 1994, PSG has offices in the USA, Germany, Japan, Russia and Poland, delivering its solutions to consumers, small business and enterprise clients worldwide through a network of Value Added Resellers, distributors and OEMs, as well as online through the company website. PSG provides technology to a host of world class companies and partners including Dell®, Toshiba®, Nec®, Siemens®, Phoenix®, Microsoft®, Motorola®, Nokia® and more.

Mobility Division:

Established: 1994

Mission:

To develop effective, quality applications and technologies that help make a mobile lifestyle more enriching. From engineering innovations to data-management apps and mobile editions of your favorite reference works, Paragon Software works with you wherever you go.

Overview:

Since its founding, Paragon Software Group has provided premium software applications and unique technologies that allow users of every computing platform to be more productive, whether working at a desk or learning on the go with a tablet or smartphone. Paragon Software's mobility product portfolio includes more than 350 electronic dictionaries, encyclopedias and phrase books in the widest combination of over 30 languages, with databases provided by the world's leading publishing houses, such as Duden, Merriam-Webster, Oxford, PONS, Van Dale, VOX, and others. Inspired since the earliest days of handheld computing, Paragon Software is known internationally for the ability of its Slovoed engine to convert even the largest print-based reference databases into lightweight mobile applications, as well as advancements in the company's PenReader text-recognition and Handy Safe personal data protection technologies. Slovoed Online premier instant translation engine extends Paragon Software's intersection of the dynamic web with easily accessible high-tech learning features and trusted content from our global reference partners.

Desktop, web and mobile applications powered by Paragon Software provide the next-generation features and dependable, high-quality reference content that will take you farther than ever.

Specific target segments:
- Corporate customers: OEM and pre-loaded versions of utilities and the world's top reference applications for use on PCs, smartphones and tablets.
- Consumers: Familiar reference favorites, Paragon's Handy Safe data-management software, Penreader text-recognition technology and Slovoed Online web application for every mobile and desktop user.
- Reference partners: Development and distribution services of branded electronic products for global and regional world publishers.
- Mobile operators: Custom development services for wireless mobile carriers, including branded application and value-added consumer software offerings.

Over 200 IT professionals, including more than 60 programmers, bridge the U.S., Germany, Russia, Japan and Poland to develop the innovative products, technologies and services that meet our customers' expectations of value and superior service.

Paragon Software solutions are available worldwide through an extensive network of partners, Value-Added Resellers and direct sales networks, which include the company's websites and .mobi sales channels, and every application storefront in the world.

Product lines:

Premium branded reference applications in conjunction with more than 15 of the world's most trusted names in publishing Slovoed Online web-based translation engine PenReader multiplatform handwriting recognition technology Handy Safe personal data protection solution

Press releases you might also be interested in
Weitere Informationen zum Thema "Software":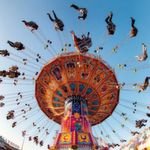 Die Fliehkräfte des Hosting- & Service-Provider-Markts
Für Hos­ting & Ser­vice Pro­vi­der (HSP) ve­r­än­dert sich das Markt­um­feld mit gro­ßer Ge­schwin­dig­keit. Ur­sa­chen und Fol­gen die­ser Dy­na­mik ste­hen im Mit­tel­punkt des HSP Sum­mit 2018. Beim Gip­fel­tref­fen wer­den au­ßer­dem die bes­ten Pro­vi­der aus­ge­zeich­net, die er­neut von den Le­sern der IT-BU­SI­NESS ge­wählt wer­den.
Weiterlesen