Advanced research instrumentation pioneer Oxford Optronix to exhibit at Neuroscience 2013
Oxford Optronix to showcase innovative product portfolio at the world's largest source of emerging news on brain science and health, Neuroscience 2013
Abingdon, UK

, (PresseBox) -
Oxford Optronix, the leading provider of advanced research instrumentation for the clinical medicine and life science industries will demonstrate its latest innovative products for research professionals at Neuroscience 2013, the 43rd annual meeting of the Society for Neuroscience in San Diego, California (9th - 13th November 2013). Oxford Optronix will be exhibiting and available for meetings at Booth #1021.

The Neuroscience annual meeting is attended by scientists from around the world and includes major featured and special lectures by leading scientists, more than 16,000 abstracts sharing new findings, over 50 symposia and mini-symposia with comprehensive coverage of vital neuroscience research topics, plus more than 600 exhibitors showcasing new tools, technologies, and publishing opportunities. Neuroscience 2013 focusses on brain function, health, and disease, covering topics such as nutrition, technology, learning, brain development and ageing.

Oxford Optronix will be presenting its full range of research instrumentation solutions, including the next-generation OxyLite Pro(TM) and OxyFlo Pro(TM) , and its HypoxyLab(TM) hypoxia workstation. The OxyLite Pro and OxyFlo Pro are the most advanced, accurate and reliable tissue vitality monitoring platforms on the market and their uses and unique features will be demonstrated to visitors at the stand. There will also be the opportunity for delegates to explore Oxford Optronix's latest product release, HypoxyLab - a state-of-the-art hypoxia workstation that provides a highly stabilised localised environment in which levels of oxygen, carbon dioxide, temperature and humidity are precisely controlled within a Class 5 HEPA-filtered (contamination free), isolation work chamber. Sales Manager Petra Mayr PhD will be representing Oxford Optronix at the show and comments: "The new HypoxyLab is a response to demand identified in the life sciences market for devices capable of creating reproducible in vitro cell hypoxia environments. The early feedback we have had from demonstrations at conferences and workshops has been incredibly positive and is an encouraging vindication of our original design vision for the system. We expect the demonstrations of the HypoxyLab at Neuroscience 2013 to create a similar buzz and to attract plenty of interesting conversation."

Andy Obeid PhD, CEO of Oxford Optronix adds: "The Society for Neuroscience's Annual Meeting is the foremost event for the exchange of findings and ideas. We look forward to sharing the latest developments in brain science research and the opportunity to hear more from leaders in the Neuroscience field."

Founded in 1969 by Ralph W. Gerard, The Society for Neuroscience now has over forty thousand members, making it the largest Neuroscience society in the world. The annual meeting is considered to be the world's largest source of emerging news on brain science and health. Highlights of the programme include a special "Dialogues Between Neuroscience and Society" lecture, by Ed Catmull, PhD, President, Pixar and Walt Disney Animation Studios who will discuss creativity and the mind. The 'Dialogues' series of lectures focusses on exploring the intersection of neuroscience and the human experience with prominent individuals. Past speakers have included the Dalai Lama, actress Glenn Close, architect Frank Gehry, choreographer Mark Morris, and artist Chuck Close.

For more information about Oxford Optronix's OxyLite Pro oxygen and temperature monitor, OxyFlo Pro blood flow monitors and its new HypoxyLab workstation, please visit:
http://bit.ly/11xDxsA
http://bit.ly/12uFlS0
http://bit.ly/1c2rsGc
Oxford Optronix Ltd
Oxford Optronix is a global pioneer in the design, development and manufacture of sophisticated instrumentation for clinical medicine and life science research.

Founded and managed by academic scientists and with a focus on continuous research and development, Oxford Optronix is committed to making a positive contribution to both patient care and life science research through the design and development of innovative medical devices and scientific instruments for research professionals that set the gold-standard for quality.

Oxford Optronix's product range includes opto-electronic bio-sensing devices for physiological and tissue vitality monitoring, intelligent imaging systems for automated cell colony counting and contamination-free hypoxia workstations for analysing cell metabolism and function.

With a track record of over 20 years' success, Oxford Optronix's team of highly experienced scientists, engineers and technicians design, develop and manufacture its entire product portfolio in-house, ensuring the very highest standards in quality and unparalleled customer support.

Press releases you might also be interested in
Weitere Informationen zum Thema "Optische Technologien":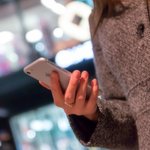 Wie die Digitalisierung 2018 den Handel beeinflusst
Schon jetzt sind Tech­no­lo­gi­en für neue Er­fah­run­gen und Ein­kauf­s­er­leb­nis­se im Ein­zel­han­del kei­ne Sci­en­ce-Fic­ti­on mehr. Händ­ler tun gut da­ran, sich 2018 auf die mo­der­ne Tech­nik und die ent­sp­re­chen­den Kun­den­be­dürf­nis­se ein­zu­s­tel­len.
Weiterlesen