The next billion mobile connections: still some way to go
Melbourne

, (PresseBox) -
The next billion mobile connections will mainly come from remote rural areas in emerging markets, with most users in these areas willing to invest in the right device and service combination, according to Ovum.

In a new report*, the independent telecoms analyst firm states that while users in these areas typically don't have access to basic infrastructure or utilities, they are aware of the transformative potential of mobile phones and are eager to invest in a convenient device.

Shiv Putcha, Ovum Telecoms Analyst and author of the report commented: "Emerging markets will account for the bulk of the next billion connections, and despite increasing awareness of smartphones, these users will primarily purchase entry-level and feature phones.

"Users from the next billion have a distinct hierarchy of expectations from their devices including durability, problem-solving features, versatility and connectivity. However, while connectivity is highly desirable, it is generally unaffordable, challenging to use and impractical for most users in rural and remote communities".

Putcha also noted that the popularity of smartphones is rising sharply, and there are examples of strong smartphone sales in some emerging markets. However, Ovum doesn't expect average selling prices to fall quickly enough for smartphones to be a viable option for the majority of users in the next billion.

Device charging solutions are as crucial to the next billion as the device itself. While mobile phone battery life has improved considerably in the last few years, access to electricity in remote and rural areas has not. As a result, users in these areas have to factor the cost of recharging devices into their total cost of ownership or value considerations when buying a phone.

Putcha concluded: "The business of charging devices is progressing, and several charging solutions are already available from device vendors, NGOs, and startups. These can be standalone accessories designed exclusively for mobile phones, or appliances that provide electricity for multiple functions such as lighting as well as charging a mobile phone."
Ovum
Ovum provides clients with independent and objective analysis that enables them to make better business and technology decisions. Our research draws upon over 400,000 interviews a year with business and technology, telecoms and sourcing decision-makers, giving Ovum and our clients unparalleled insight not only into business requirements but also the technology that organisations must support. Ovum is an Informa business.
Press releases you might also be interested in
Weitere Informationen zum Thema "Kommunikation":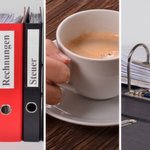 Workplace 2025 – Radikale Veränderung voraus!
Al­les und je­der ist mit­ein­an­der ver­netzt, mo­bi­ler Da­ten- und In­for­ma­ti­ons­aus­tausch Gang und Gä­be, selbst das so­zia­le Mit­ein­an­der folgt den neu­en Re­geln nach Fle­xi­bi­li­tät und stän­di­ger Ver­füg­bar­keit. "Hy­per­kon­nek­ti­vi­tät" be­stimmt jetzt und noch viel mehr in Zu­kunft un­ser Le­ben und Ar­bei­ten.
Weiterlesen