Brand protection in online world a major concern for enterprises
Diverse reputation protection services are now a reality but corporate mindset is slow to adapt
Köln

, (PresseBox) -
The web, one of the most powerful tools for both promoting and undermining a company's valuable corporate assets - brand and reputation, has also changed the entire nature of protecting them. In a new report, 'Brand protection services', global advisory and consulting firm Ovum says the task will become even more challenging as Web 2.0 technology spreads. It points out that policy makers have yet to balance the legitimate concerns of organisations with respect for freedom of speech and truthful debate and organisations have to be proactive in protecting their online reputations.

"The fundamental problem is that there is no quality control of content on the Internet." says Graham Titterington, Principle Analyst and information security specialist at Ovum and author of the report. "The corporate mindset has been slow to adapt to the changing world. New techniques are needed to detect attacks and defend reputation in the online world, even when the remedy requires conventional legal action."

The Internet is now a major channel for the sale of fake branded goods, which in some cases results in danger to the customer. Copyright and trademark infringement are commonplace. Businesses have suffered real damage as a result of false allegations spread on the Internet. The annual revenue of online counterfeiting fraudsters has been estimated at $110 bn (source MarkMonitor).

Another aspect of online counterfeiting is represented by the misuse of a web domain name. The attacker sets up a website with a similar name to that of a legitimate organisation with the deliberate intention of deceiving visitors. It extends to virtual services offered by fraudsters on the Web purporting to be the legitimate organisation. The issue will become more prominent as the Web becomes more interactive.

A niche group of service providers has grown up to monitor the Internet for these offences and initiate enforcement action both at the ISP level and in the physical world. "For example MarkMonitor is a niche vendor offering services in domain management, online trademark protection, online channel monitoring, and anti-phishing. Larger IT vendors also offer protection services, such as IBM's COBRA alerting service."

However, according to Ovum countering bad publicity needs a more subtle approach. Debate has to be matched by a positive involvement in online discussion forums. The wider issues of reputation abuse need to be tackled by a combination of prevention, detection and reaction. The first stage in protection is the registration of trademarks, domain names and intellectual property. Web monitoring can detect early stages in the development of an attack strategy. More detailed detection requires the co-operation of ISPs in identifying the use of specific IP addresses and their ownership. Reaction includes, forensic analysis, the issuing of legal notices and follow up action, and the closure of web sites and IP addresses that are engaging in illegal activity.
Ovum
Ovum's primary activity is providing value-added advisory services and consulting to retained and project clients. The Company acts as a well-respected and trusted source of industry data, knowledge and expertise on the commercial impact of technology, regulatory and market changes. Ovum engages in continuous research and industry analysis to determine market dynamics in its specialist sectors.

Ovum has developed long-standing relationships with many of its corporate clients, which include major international blue-chip companies such as Alcatel, AT&T, BT, Cable & Wireless, Cisco Systems, Deutsche Telecom, Fujitsu, HP, IBM, Microsoft, Telstra and Vodafone.

Ovum is part of the Datamonitor Group, which is wholly owned by Informa plc.
Press releases you might also be interested in
Weitere Informationen zum Thema "Sicherheit":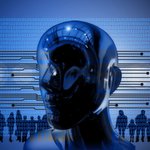 Steigende Cyberrisiken und fehlende Ressourcen
Nach ei­ni­gen spek­ta­ku­lä­ren Er­eig­nis­sen im Jahr 2017 dürf­te 2018 kaum we­ni­ger tur­bu­lent wer­den. Mit wei­te­ren Cy­ber­an­grif­fen mit­tels Wür­mern ist eben­so zu rech­nen wie mit Ran­som­wa­re. Das ist ein Pro­b­lem, denn wie in vie­len tech­ni­schen Spar­ten herrscht auch in der IT-Si­cher­heit chro­ni­scher Fach­kräf­te­man­gel, der auch 2018 nicht ab­neh­men wird.
Weiterlesen