Android will replace iOS as the most important platform to developers, says Ovum
London

, (PresseBox) -
Android looks set to replace Apple's iOS in terms of importance to developers within the next 12 months, according to Ovum. However, despite a clear vie for ultimate supremacy between these two platforms, almost all developers support both.

In its second annual developer survey*, the independent technology analyst reveals that while iOS and Android form the core of developer support, there also exists growing interest from developers in BlackBerry OS and Microsoft Windows Phone.

"The growing momentum behind Windows Phone indicates that Microsoft has managed to convince developers that its platform is worthy of investment; its challenge now is to persuade consumers," comments Adam Leach, devices & platforms practice leader at Ovum and author of the research.

The trends in this year's survey mirror closely changes in the wider smartphone market. Developers have been quick to respond to the exit of once-important smartphone platforms such as Windows Mobile, Symbian and WebOS, and have embraced opportunities that have arisen through emerging platforms.

The research also shows a move away from traditional cross-platform mobile application development approaches (e.g. Java, Flash, WAP). Instead, developers are focusing their efforts on web-based standards (e.g. HTML5), which seem to be the preferred approach to building cross-platform applications.

Yet, despite the increasing use of cross-platform programming approaches, most developers are still using vendor-specific distribution channels (e.g. Android Market) to deploy applications, as this is seen as the best way to reach the largest possible audience for their applications.

"A smartphone platform's success is dictated not only by the pull of consumers and the push of handset vendors and mobile operators but also by a healthy economy of applications delivered by third-party developers. Therefore, it is important for all players in the smartphone ecosystem to understand the choices developers are making today and the downstream impact of those choices," concludes Leach.

*Developer Insights 2011: Trends in Mobile Application Development

The objective of the survey was to find out how changes in the device market have altered developers' preferences when selecting which platforms and technologies to use when building mobile applications for smartphones.
Ovum
Ovum provides clients with independent and objective analysis that enables them to make better business and technology decisions. Our research draws upon over 400,000 interviews a year with business and technology, telecoms and sourcing decision-makers, giving Ovum and our clients unparalleled insight not only into business requirements but also the technology that organisations must support. Ovum is an Informa business.


Press releases you might also be interested in
Weitere Informationen zum Thema "Kommunikation":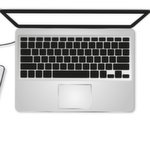 Mit "One Workspace" zum Arbeitsumfeld von morgen
Mit den alt­her­ge­brach­ten Me­tho­den der Ar­beits­platz­ver­wal­tung kann ein opti­ma­les Zu­sam­men­wir­ken von Mensch und Tech­nik in ei­ner zu­neh­men­den Cloud-af­fi­nen und mo­bi­li­sier­ten Welt nicht er­rei­chen wer­den. Mit One Work­s­pace ge­lingt ge­nau die­se Ver­zah­nung von Mensch und Tech­nik vor je­dem Hin­ter­grund opti­mal – und das un­ter st­ren­ger Be­ach­tung von Kos­tena­spek­ten.
Weiterlesen