Less energy, more light quality
Russian cities gleam with LEDs from OSRAM Opto Semiconductors
Regensburg

, (PresseBox) -
Kemerovo in Siberia is converting to street lighting with LEDs by OSRAM Opto Semiconductors on a broad scale. The city of 520,000 inhabitants on the Trans-Siberian Railway has installed 200 street luminaires made by LLC TD Focus, which are equipped with Golden Dragon Oval Plus LEDs. The city can therefore achieve significant savings in energy costs and CO2 emissions.

Two hundred LLC TD Focus street luminaires of the USS-90 Magistral type with OSRAM Opto Semiconductors' LED technology have already been installed at various locations in Kemerovo. Another 200 luminaires will also be put up in the neighbouring village of Neftebazy and in Leninsk-Kusnetsky.

Ninety Golden Dragon Oval Plus LED are used per luminaire. These LEDs have been developed specifically for street lighting and meet the special requirements for an efficient lighting solution without light pollution. The Golden Dragon Oval Plus has a special directional characteristics based on an integrated, durable silicon lens. The LED light is only aimed at the parts of roads or squares that have to be lit.

The range of color temperatures and shades of white that lightemitting diodes offer meet the various lighting requirements at individual locations. From cold white (5,000 to 6,500K) to neutral or warm white (2,700 to 5,000K) the right solution is available for every application. Light output is on average between efficient 65 to 95lm/W.

Robust, weatherproof and economical

LED street lighting is also well prepared for adverse weather conditions with freezing temperatures, rain, ice and snow: their operating life and radiant power even increase as temperatures fall. Compared with conventional solutions using 150W sodium highpressure discharge lamps the USS-90 Magistral streetlamp with a total power consumption of only 105W requires far less energy. For the local authority this means savings of more than €20,000 a year. Plus, the luminaires emit more than 200kg less of CO2 annually. With the LEDs' durability they can also reduce their maintenance costs considerably.

But it is not just the energy balance compared with conventional lighting solutions that looks impressive - both the even illumination and good quality light improve perception of objects and therefore increase safety. The LEDs' small size also gives lighting manufacturers greater design opportunities.

Martin Wittmann, marketing manager of solidstate lighting at OSRAM Opto Semiconductors explains: "With their great efficiency, long life and low maintenance, lighting solutions based on LED soon pay for themselves. This protects not only the public households but the environment as well."
Osram Opto Semiconductors GmbH
OSRAM is part of the Industry sector of Siemens and one of the two leading lighting manufacturers in the world. Its subsidiary, OSRAM Opto Semiconductors GmbH in Regensburg (Germany), offers its customers solutions based on semiconductor technology for lighting, sensor and visualization applications. OSRAM Opto Semiconductors has production sites in Regensburg (Germany) and Penang (Malaysia). Its headquarters for North America is in Sunnyvale (USA), and for Asia in Hong Kong. OSRAM Opto Semiconductors also has sales offices throughout the world. For more information go to www.osram-os.com. OSRAM, the parent company, offers its customers a complete supply chain in the LED sector including components, modules and solutions. More than 50% of annual outlay on research and development is devoted to these technologies.
Press releases you might also be interested in
Weitere Informationen zum Thema "Energie- / Umwelttechnik":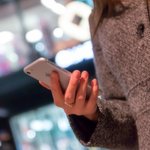 Wie die Digitalisierung 2018 den Handel beeinflusst
Schon jetzt sind Tech­no­lo­gi­en für neue Er­fah­run­gen und Ein­kauf­s­er­leb­nis­se im Ein­zel­han­del kei­ne Sci­en­ce-Fic­ti­on mehr. Händ­ler tun gut da­ran, sich 2018 auf die mo­der­ne Tech­nik und die ent­sp­re­chen­den Kun­den­be­dürf­nis­se ein­zu­s­tel­len.
Weiterlesen