High contrast Xenon power on the road
OSRAM Xenarc D2 Cool Blue automobile lamps shine at 5000 Kelvin
Munich

, (PresseBox) -
With its high-pressure, gas discharge Xenarc D2 Cool Blue lamps OSRAM has a xenon solution that produces a very high-contrast light with a colour temperature of 5000 Kelvin and a special, bluecoated outer sleeve. Its 3,200 lumens of luminous flux, light yield of 89 lumens per watt and operating life of 2,500 hours make the Xenarc D2 Cool Blue the first choice in xenon automobile lighting. In addition, its characteristic light adds a special touch to a car's appearance.

Halogen lamps, which are mainly used in vehicle lighting these days, produce a yellowish light from spiral-wound filaments at a colour temperature of around 3,500 Kelvin. An arc in the Xenarc D2 Cool Blue HID lamp on the other hand produces a headlamp light akin to daylight at 5,000 Kelvin, which puts less strain on drivers' eyes than halogen light. In addition, the light of a Xenarc D2 Cool Blue is filtered by means of a blue coating on the outer sleeve, so the road can be illuminated with an even higher contrast bluish-white light. This means older, grimy road markings, road signs, potholes and pedestrians wearing dark clothes can be identified sooner at night. Its 3,200 lumens of luminous flux at a yield of 89 lumens per watt ensure the light beam is exceptionally long.

Long-lasting luminance

Another great feature of the Xenarc D2 Cool Blue - compared to halogen lamps - is its remarkably long life. The characteristic Weibull value (Tc) measurement is 2,500 hours of operation. This means 63.2% of lamps fail only after a full 2,500 hours of actual testing. Only three percent of lamps stop working under lab conditions after 1,500 hours of continuous operation (B3 value). Compared to this, the xenon solutions of some Asian competitors of OSRAM fail a lot sooner in EU carmaker cycle tests. They often merely reach the benchmark of halogen lamps, which is between 500 and 600 hours (Tc).

Customised look on the road

The ECE-approved Xenarc D2 Cool Blue with its DOT mark combines function and good looks like no other car lamp. Its unusual light gives a car a modern looking front end. Plus, with the bluish-white filtered light, the car will clearly stand out from others equipped with conventional halogen and xenon lamps. For design-conscious drivers the Xenarc D2 Cool Blue provides not only extra safety but a particularly stylish look as well.
OSRAM GmbH
OSRAM is part of Siemens' Industry sector and is one of the world's two leading lighting manufacturers. In FY 2008 (to 30 September 2008) it generated business worth €4.6 billion, of which 88% was in other countries. OSRAM is a high-tech business in the lighting industry - over 65% of its business is in energy-efficient products today. This globally oriented company employs over 43,500 people worldwide, supplies customers in around 150 countries and manufactures at 46 production facilities in 17 countries.
Press releases you might also be interested in
Weitere Informationen zum Thema "Electrical Engineering":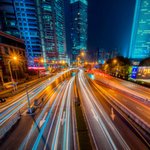 "Digitale Zwillinge" dringen in den Alltag vor
Wie ei­ne ak­tu­el­le Stu­die von De­loit­te zeigt, wer­den Di­gi­tal Twins oder "Di­gi­ta­le Zwil­lin­ge" im All­tags­le­ben der Ver­brau­cher ei­ne grö­ße­re Rol­le spie­len. Das gilt vor al­lem für Sze­na­ri­en wie Smart Ho­me, Connec­ted Cars oder das Ge­sund­heits­we­sen.
Weiterlesen